Year 7 starting the year with smiles
Starting a new school is always thrilling but can sometimes be a scary time too for pupils moving from smaller primary schools so Ripley St Thomas staff were delighted to see so many happy smiling faces on Year 7's first day in school, especially given the changes to school life this year.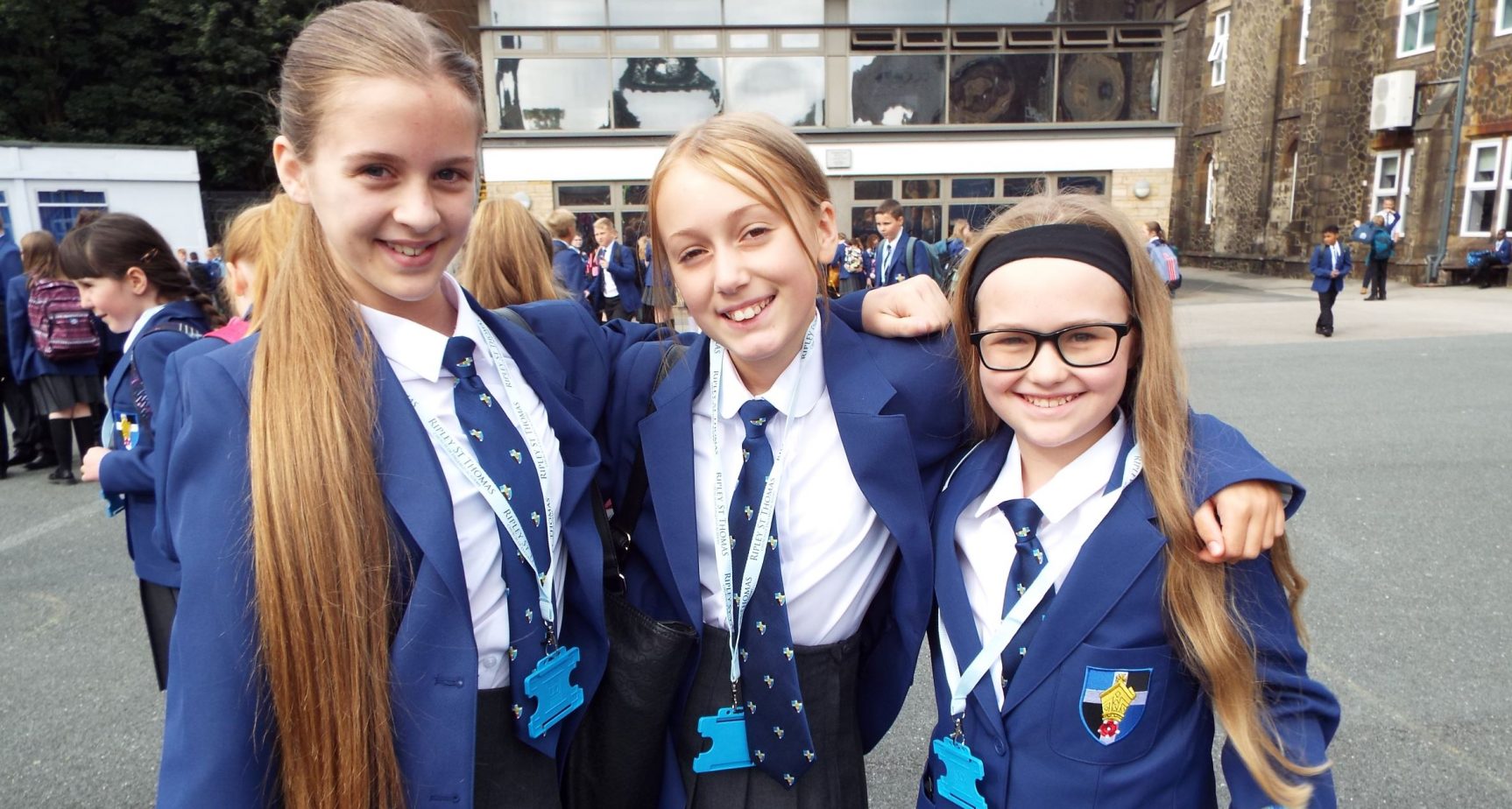 Rest assured they will be looked after and will soon find their feet in their new school year.
Parents of current Year 6 pupils please note that we will be holding our Open Evening for Year 6 pupils and parents on Thursday 16th September from 6-8.30pm and look forward to welcoming you all face to face – finally!