Enabling every child to discover their own passions and to flourish.
At Ripley we believe that a rounded education encompasses much more than the learning which takes place in formal, timetabled lessons. We believe that during their school career, pupils should have the opportunity to explore a wide range of co-curricular activities to complement their academic studies.
Ripley has a long and successful tradition of sporting excellence, with a large number of pupils playing and competing at local and national levels in a variety of sports. Team sports are a large part of this, with, under normal circumstances, many fixtures taking part each week.
Music  is also a significant strength of the school, with ensembles encompassing a broad spectrum of music to suit all tastes; in 2017 we were named 'Music Department of the year' in the annual Music Teacher awards, and pupils perform in an impressive number of settings each year.

Co-curricular activities are also held across many different fields, from Farm club on our working farm  to termly Science Spectaculars or Drama productions, there is something for everyone to discover their talents and interests.

Each year the school comes together to stage a musical, with input from several departments working together. Enrichment activities in the Sixth Form are extensive and include a range of vocational options to prepare pupils for their chosen career paths; click here to see what is on offer in Sixth Form enrichment.
One part of our provision of which we are particularly proud is the Duke of Edinburgh Award, offered at Bronze, Silver and Gold level; indeed we are one of the largest providers in the North-West. Our participation and completion rates are considerably above the national average and we have a dedicated team looking after this important part of our offer, supported by volunteer members of staff. This wonderful award builds great character and resilience and is a life-changing experience for all who undertake it.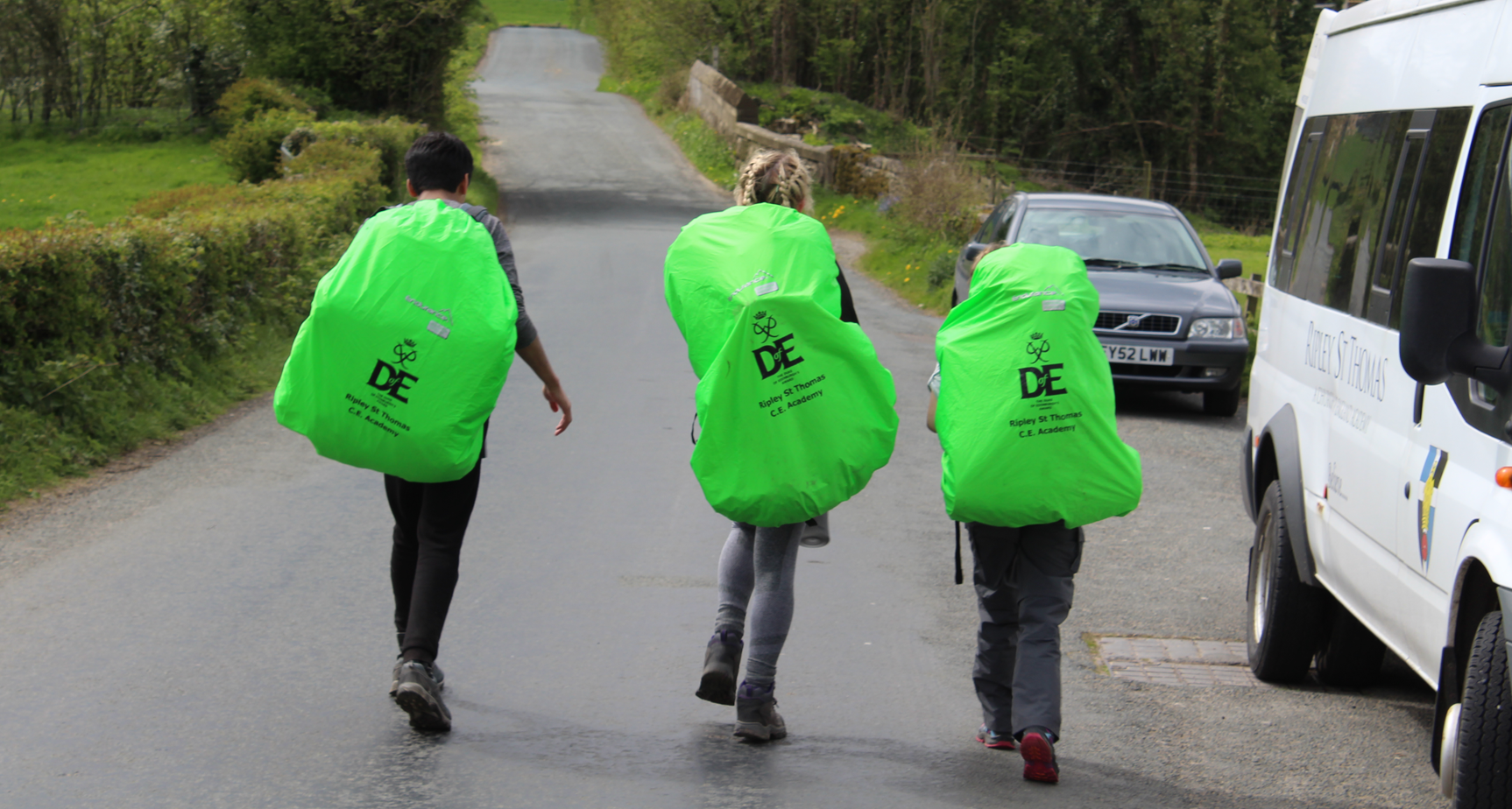 Educational visits are a big part of life at Ripley, from playing Hockey in Holland to singing in Cologne Cathedral, from visiting the Houses of Parliament to seeing a West-end show; the opportunities afforded to our pupils are things they will remember for life. Exchanges and visits abroad provide cultural experiences which will help our pupils to become aware of the world beyond their day-to-day frame of reference, something we look forward to returning to in the future.
Our mission statement is extremely clear in highlighting our desire to develop the 'academic, spiritual, aesthetic and physical potential of each pupil'; the opportunities afforded to pupils through the combination of activities both in and out of the classroom enable them to flourish and to thrive, both here and in their adult lives.

Further details of the clubs and sports on offer IN THE AUTUMN TERM 2023 will be  posted below in daily format.
The sports clubs below are running from   5th Sept (Y7 only) and all  others start on 6th Sept. Please always check with your child regarding sports fixtures as they will have been updated from their teacher should anything change and make sure to follow @RipleySport on X/twitter for updates.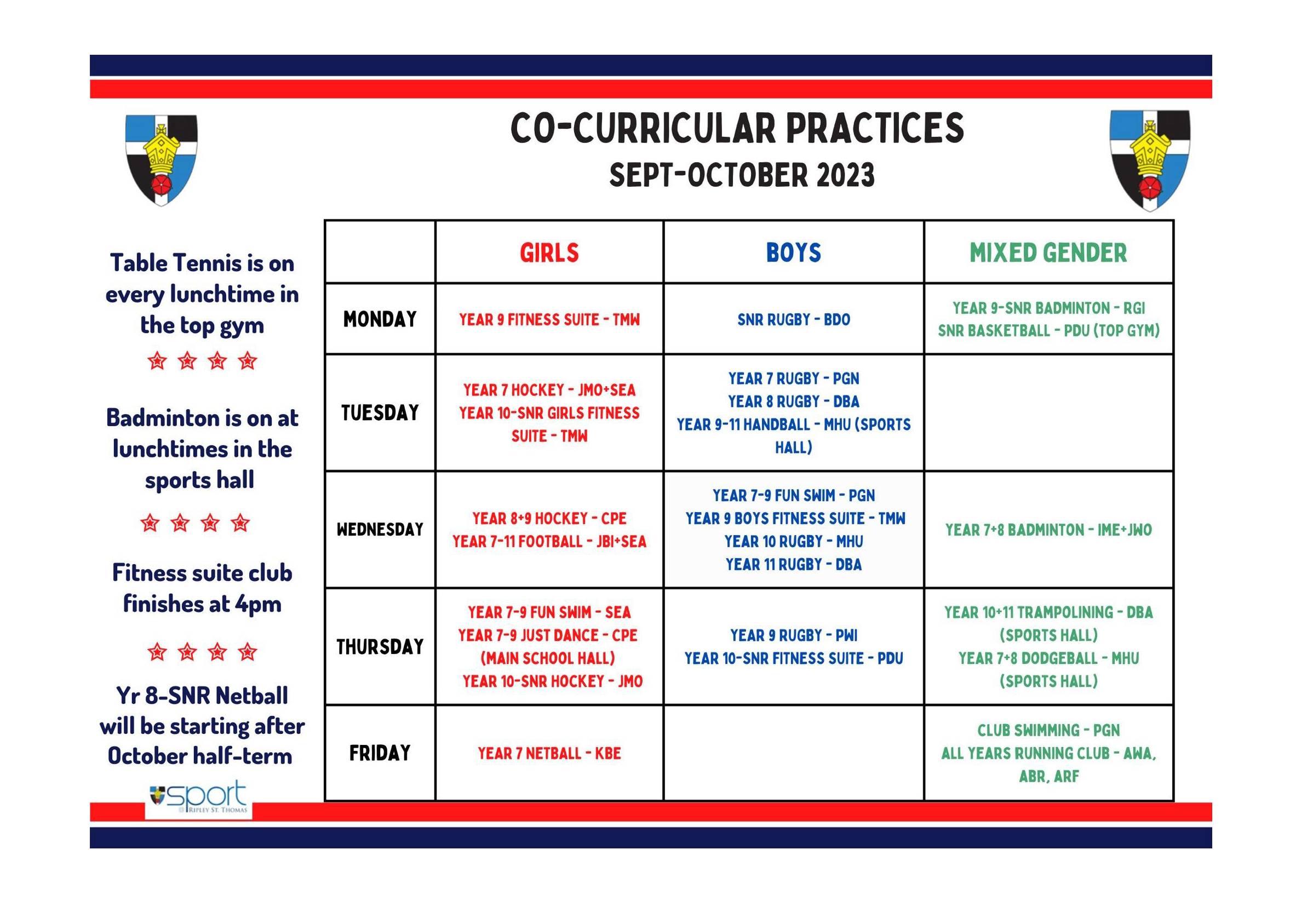 Related Documents
Please click on the links below to download the relevant documents.
| Document Name | Document Updated | Document Type |
| --- | --- | --- |