Welcome to The Bridge
The Bridge is a quiet, inclusive space, which works around supporting and nurturing those pupils who may need additional support.
The Bridge also provides a space for pupils to catch up academically, should they find themselves behind in their studies and offers a whole school homework club at lunchtime and afterschool.
Here at Ripley St Thomas we are extremely proud of the support we are able to offer those pupils who may be experiencing life challenges.
Meet the Team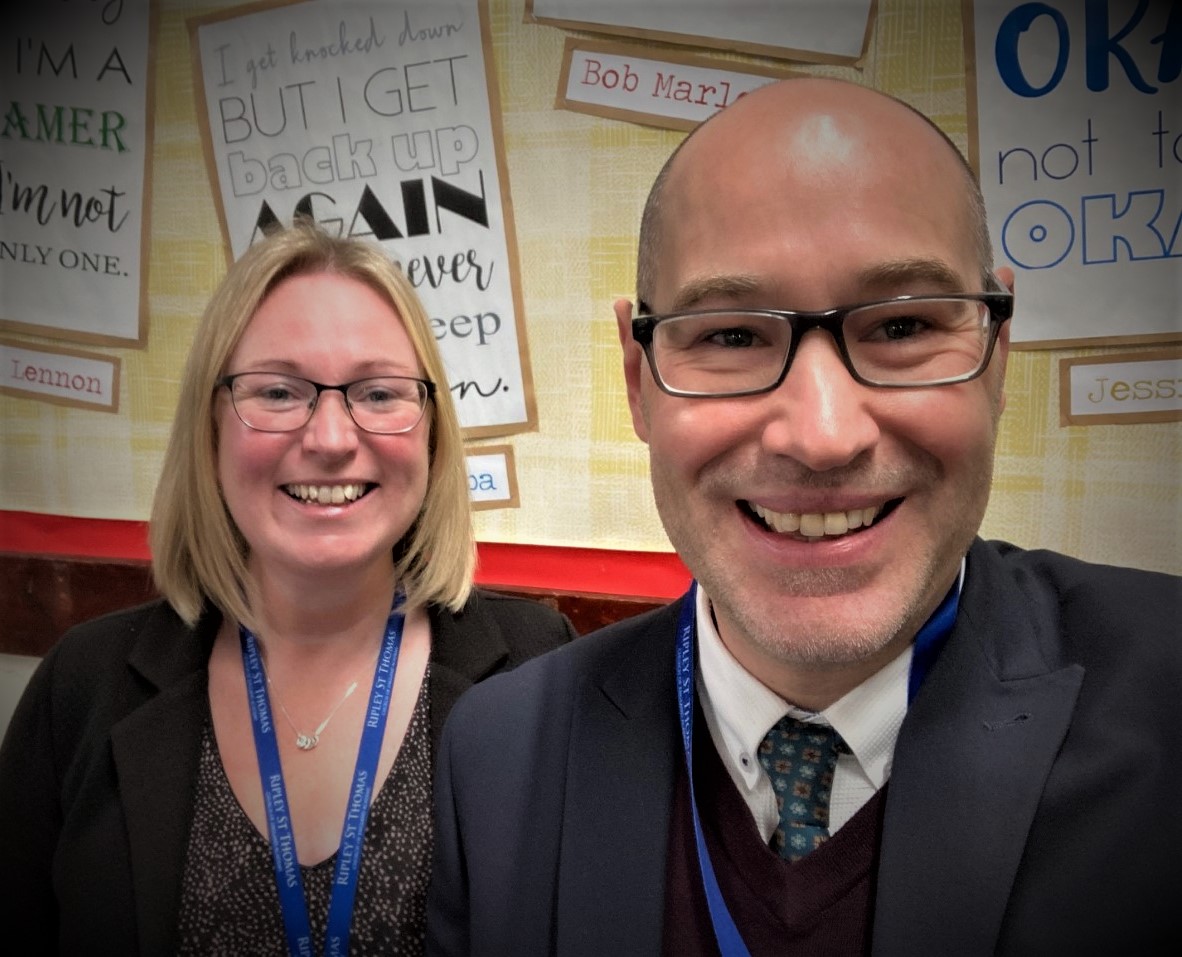 | | | |
| --- | --- | --- |
| Name | Mr Wiggins | Miss Western |
| Job role | Bridge Manager | Food Teacher and Cover Supervisor |
| Where did you study? | Leeds Metropolitan University | Sheffield Hallam and Northumbria University |
| When did you start working at Ripley? | December 2018 | January 2020 |
| Favourite subject in school | PE and History | I loved school so enjoyed all subjects |
| Favourite sport | Golf and Football (now retired) | Is cake-making a sport? If not, then walking or a slow jog! |
| Favourite animal | Giraffe | Penguin |
| Favourite thing about Ripley | Fantastic pupils and friendly atmosphere | The beautiful grounds and the Ripley family |
| Pet hate | Pupils not reaching their potential | Grumpy people and bad manners |
| Something not many people know about you | I once won the district schools cross country race in my school uniform | I can recite the alphabet backwards |
Our Positive Feedback from Parents
"Your empathy and sensitivity with our issue is so reassuring"
"You should be extremely proud of this facility"
"The level of personal input from Ripley has been brilliant"
"The Bridge is a great facility"
"Allowed our son to make progress while in the Bridge so he hasn't felt too far behind"
"Kind attitude of the staff and excellent levels of care and understanding"
"I want to thank Mr Wiggins for the support and compassion that he has shown xxx during this extremely challenging term. Without his dedication I am positive xxx would have not attended school at all"
"I appreciate everything Miss Western is doing to support our daughter at lunchtime"
Useful Links to Mental Health Resources