Key Stage 4: 2021
Congratulations to all outgoing 2021 Year 11 students. They have showed great determination and resilience throughout a difficult year and  they rose to the challenge spectacularly. We congratulate them on their excellent and well-deserved GCSE results and we wish them every success for their future.
Our whole Ripley family has really pulled together throughout this year to support our young people and to help them achieve their best under very difficult circumstances. Thank you to the whole staff team for working tirelessly to support pupils both academically and pastorally and also our parents and carers for their support for remote learning throughout the two difficult periods of lockdown.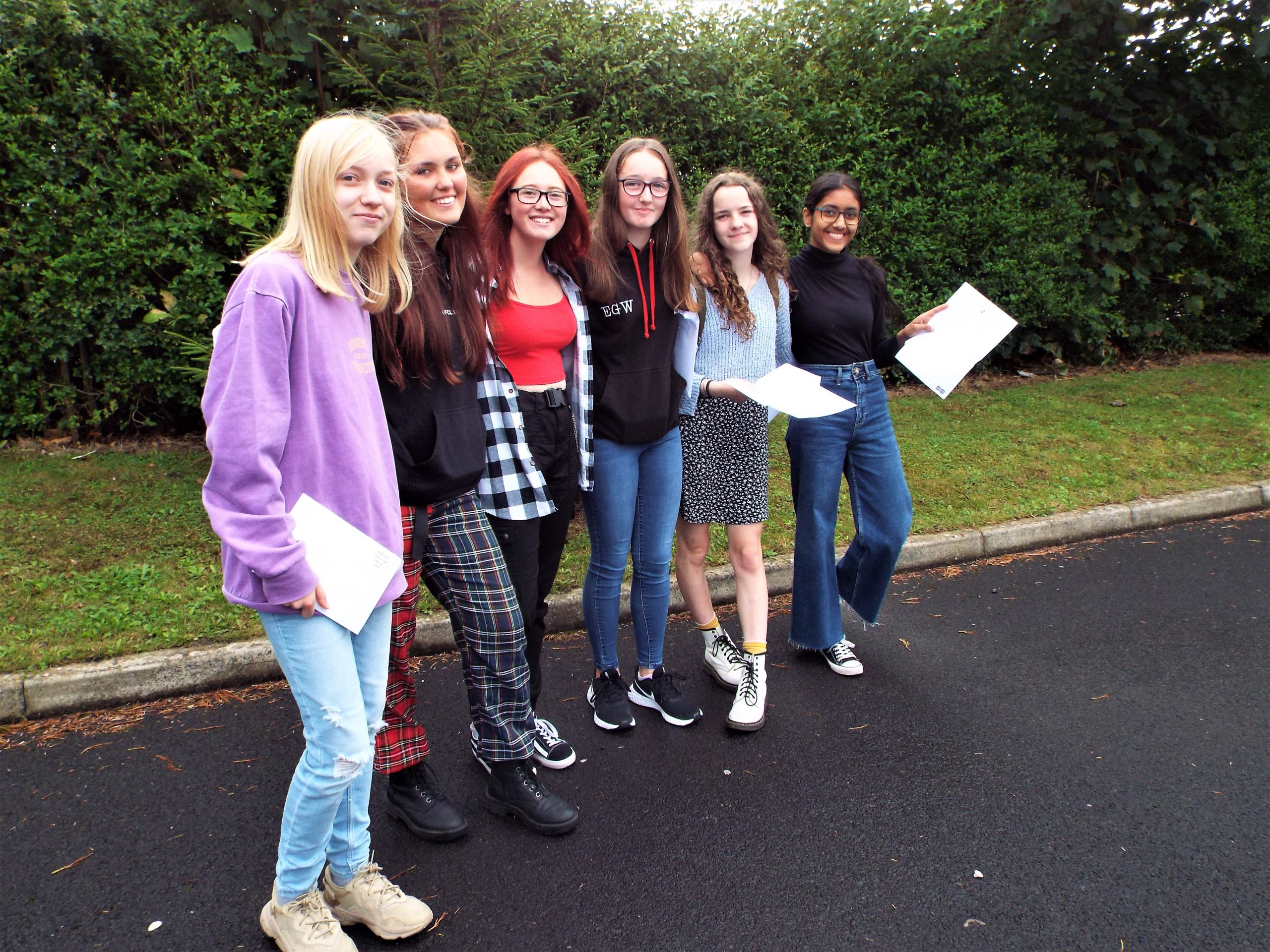 Some very happy faces from Zoe, Catherine, Amelia, Ellen, Libby and Sumayya.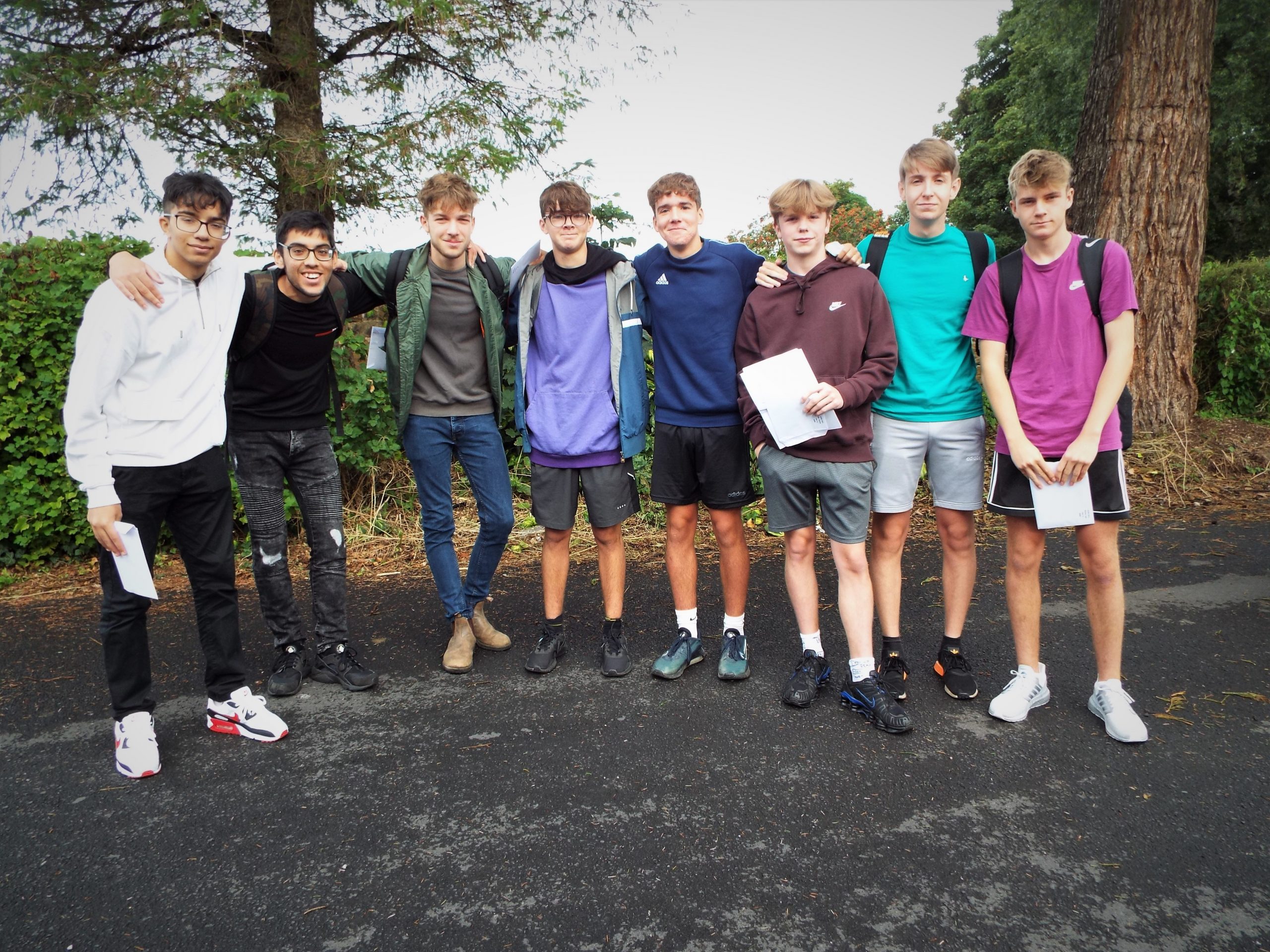 Relief and joy for Mo, Abu, Nat, James, Ethan, Tommy, Joe and Isaac, many of whom are planning to stay in Ripley Sixth Form to study A levels. Mo in particular has aspirations to study Medicine.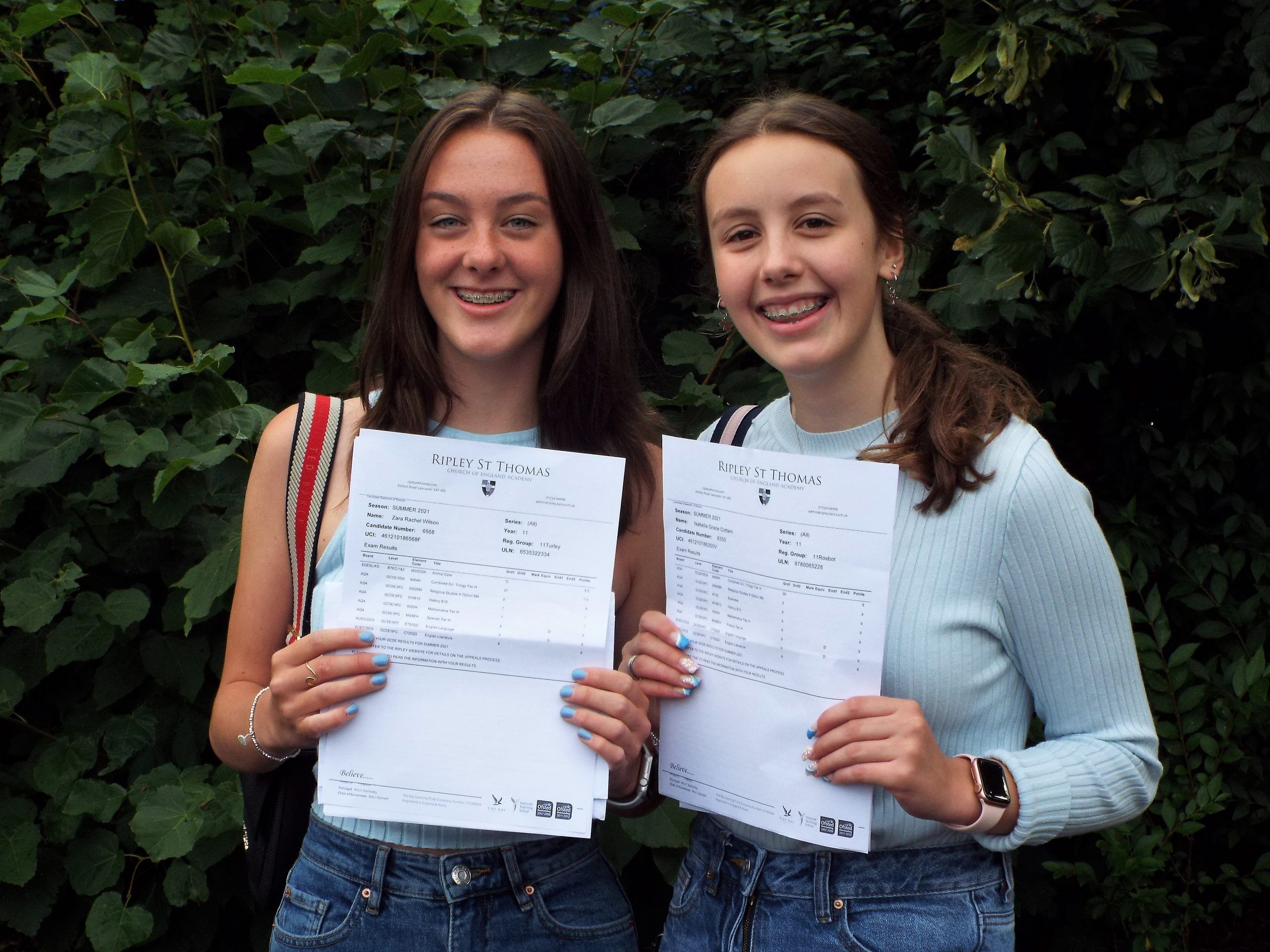 Bella Cottam and Zara Wilson are over the moon with their exceptional results.
Key Stage 5: 2021
Many congratulations to our Year 13 students who received their results on 10th August. We are very proud of how our young people have coped with such a disrupted year. We wish them every success in their futures beyond Ripley.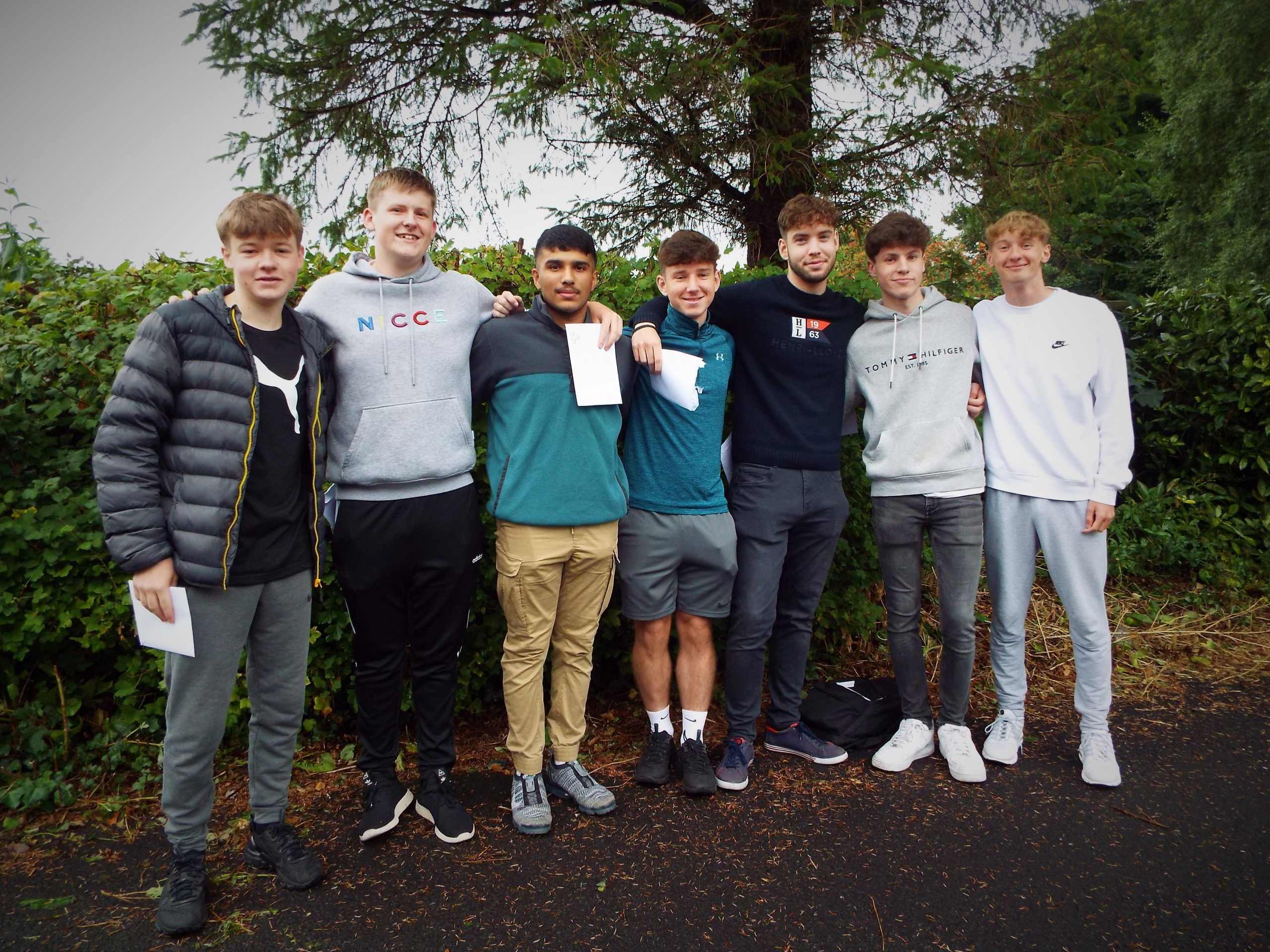 From L to R: With a variety of destinations and subjects ranging from Professional Policing, Physiotherapy, Football Coaching, History and Politics and Maths, Evan, Owen, Ben, Taylor, Gwilym, Jake and Callum are all excited about their futures.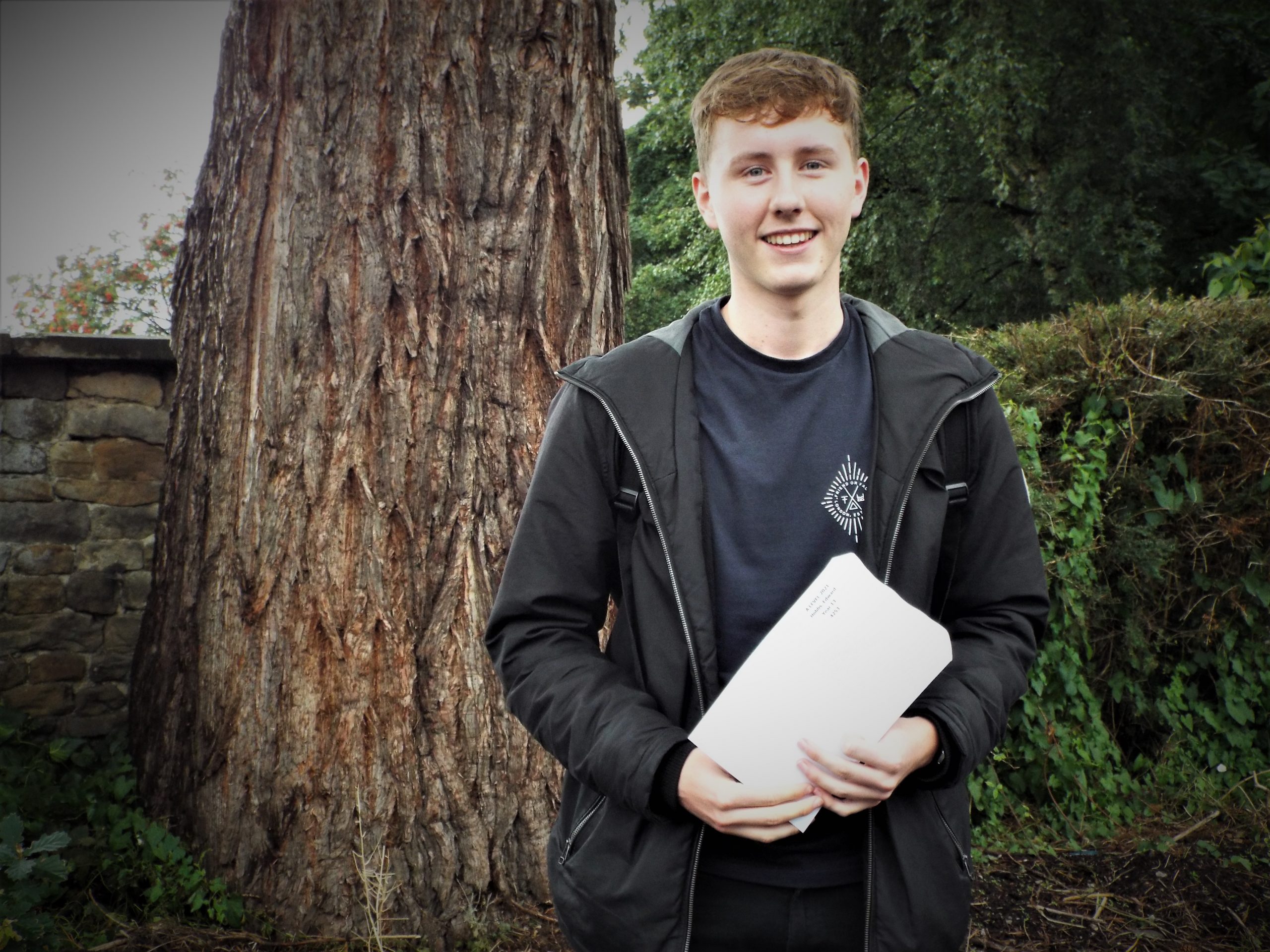 Eddie is off to Newcastle University to study Medicine.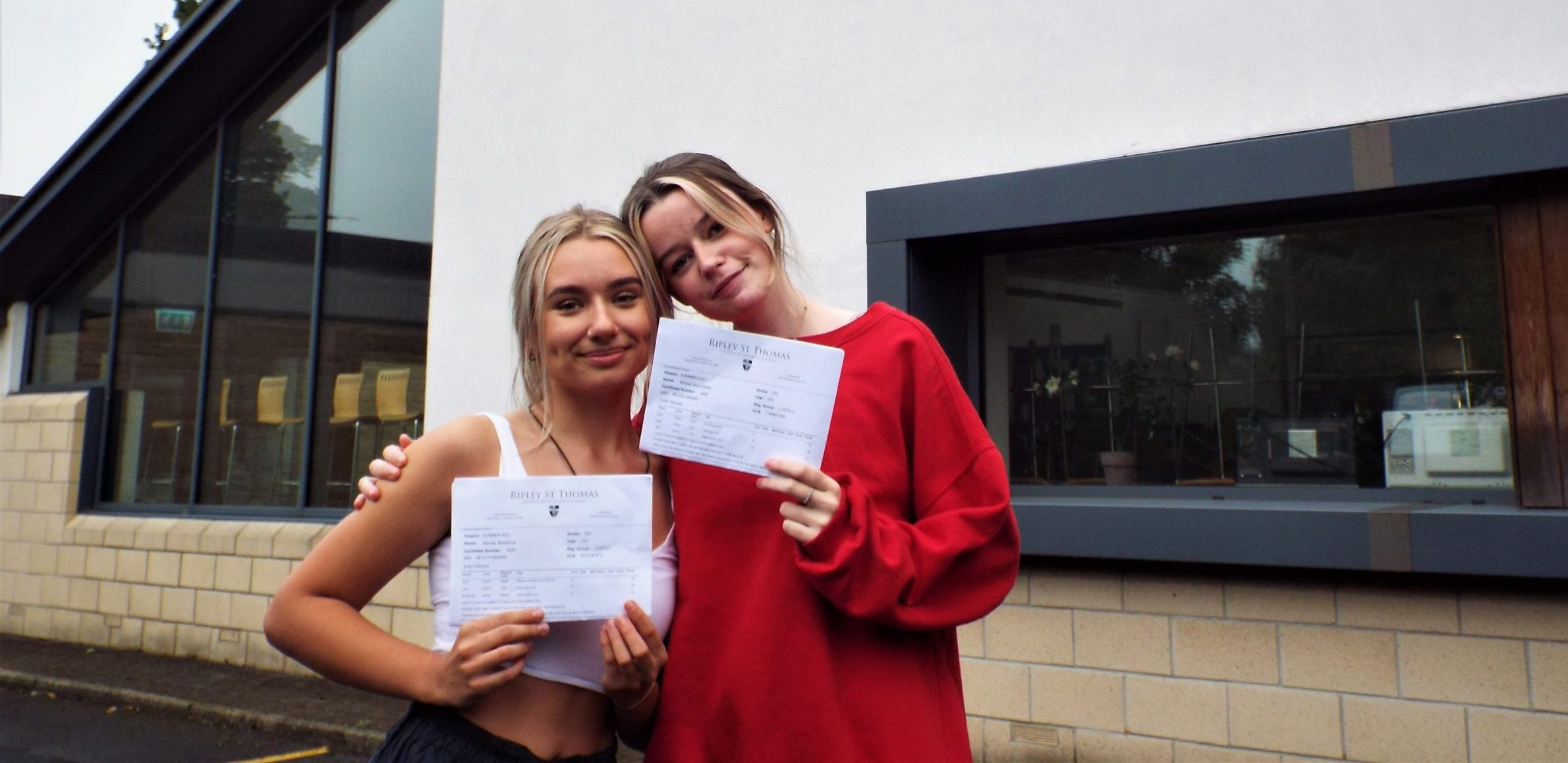 From L to R: Kamila is excited to be moving down to London to study History at UCL, while Emma joins her to study Psychology at Royal Holloway.
Key Stage 4 Performance Measures (2019 results)
| | |
| --- | --- |
| Progress 8 score | 0.24 |
| Percentage of pupils entering the English Baccalaureate (EBacc) | 66% |
| Pupil destinations - percentage of students staying in education or employment after Key Stage 4 | 97% |
| Attainment in English and maths - percentage of pupils achieving a grade 5 or above in GCSE English and maths | 62% |
| Attainment 8 score | 53.6% |
Key Stage 5 Performance Measures (2019 results)
| | |
| --- | --- |
| Progress Score | -0.05 |
| Attainment | 30.41 points |
| English and mathematics progress | Data suppressed by DfE due to cohort being 5 or fewer |
| Retention | 91% |
| Destinations (2017 leavers) | 76% of students progressed to higher education and training |