Ripley Wellbeing
We continue to try to refine our systems and offer pupils, their parents and staff, support in lots of different ways during these difficult times.
Bite-size remote drop-ins for pupils
Mrs Casson has recently written to all parents regarding our new Wellbeing bite-size remote drop-ins for pupils where pastoral, learning support and Chaplain Michael have the the opportunity to clarify and check anything of concern.
In order to organise a drop-in, pupils should use their email address to contact the person they think will be able to help them. This colleague will then organise a TEAMS login and send to the pupil for a specified time. The session will be no more than 20 minutes –  if more support is required then the colleague will organise follow-up contact.
We should stress that this is not an on-demand service and it may be the following day before colleagues have an opportunity to set up a session. If there are any safeguarding issues please contact pastoral staff or pupils can report to the Lodge reception at School for assistance.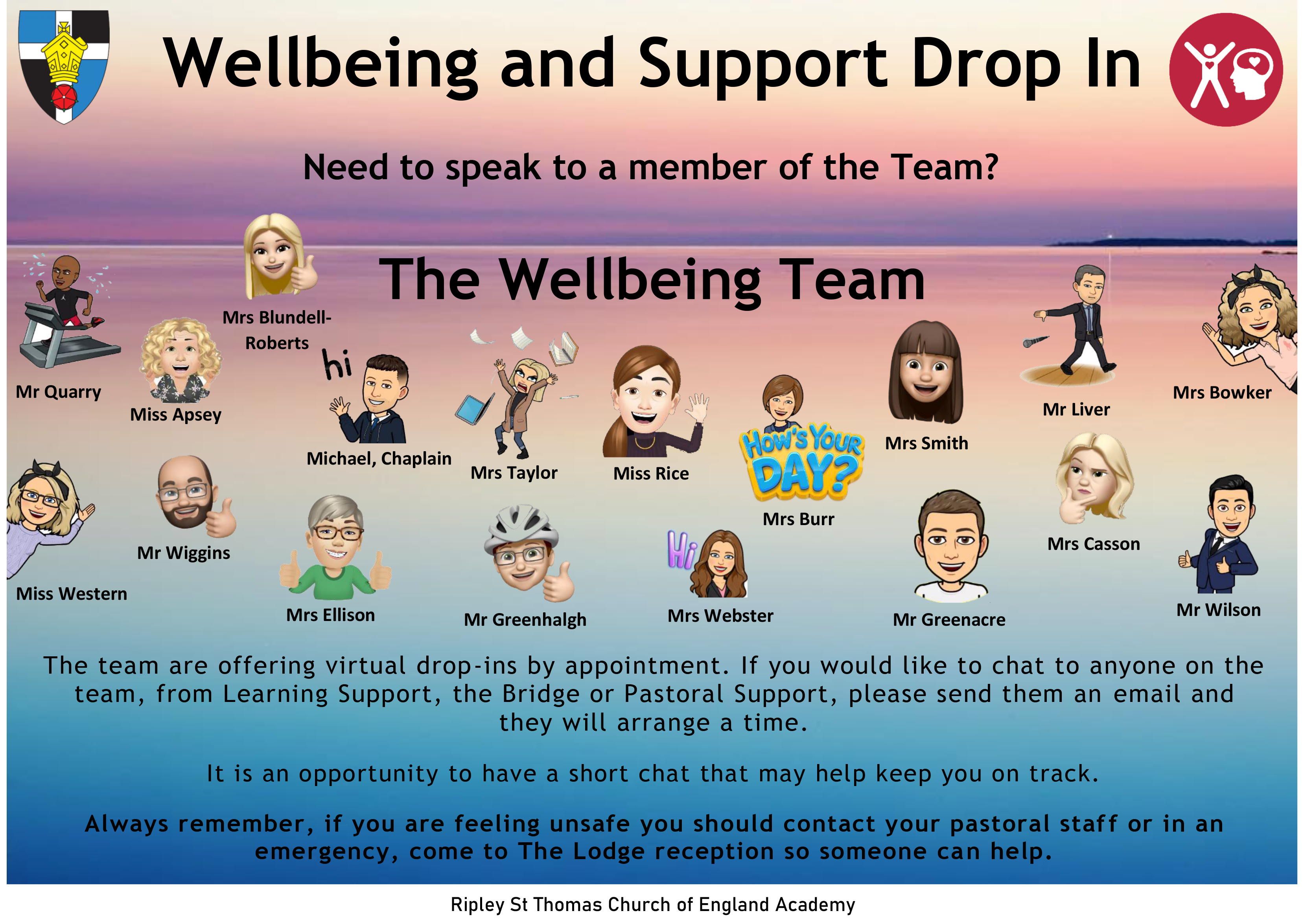 Wellbeing Matters Newsletters
Our new Wellbeing Matters newsletters will be a welcome fortnightly addition to help us stay on the straight and narrow, mentally and physically, keeping in touch remotely and offering support.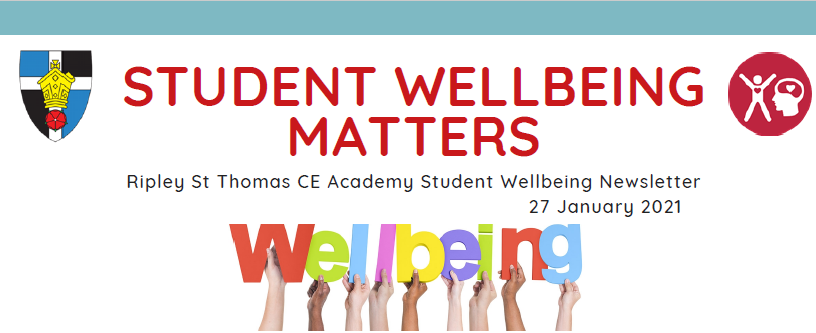 Welcome to the new, fortnightly, Ripley Student Wellbeing Matters newsletter where we will be sharing lots of positive ideas and information to help support everyone's mental wellbeing and health, particularly during these challenging and difficult times.
If you would like to respond to any of the articles, share any ideas or get in touch, you can email us at: wellbeingmatters@ripley.lancs.sch.uk
24 February 2021
The latest edition features lots of top tips and ideas on various mental health and wellbeing, alongside informative articles,  resources and links to further information and support.
In this week's edition  for Students…
Mindfulness in a busy world
Our Brains are made for love
World Book Day
Shelf Help – From The Reading Room
Where to find your next read
The Wellbeing Passport
The newsletter will be emailed directly to students and is available on Firefly as well as here. Please scroll to the bottom of the page for the full PDF newsletter!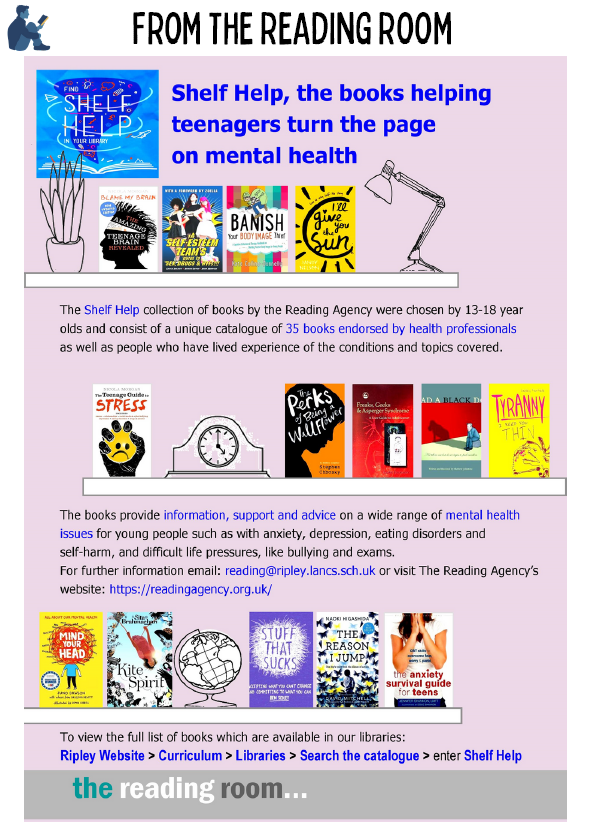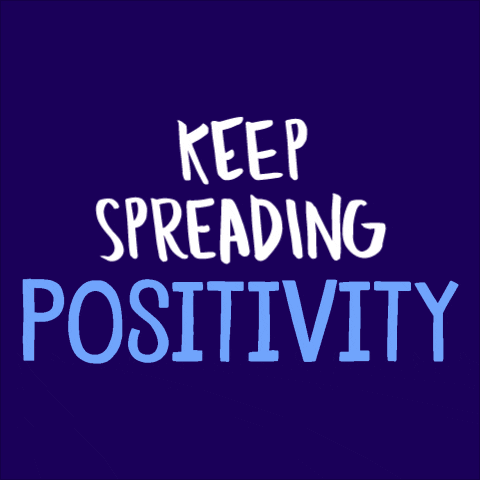 Related Documents
Please click on the links below to download the relevant documents.