Featured News
Year 7 and 8 focused on Safety from the perspective of home and community. As…
Upcoming Event
The enrolment process will open at 9am on Thursday 12th August, GCSE Results Day, and…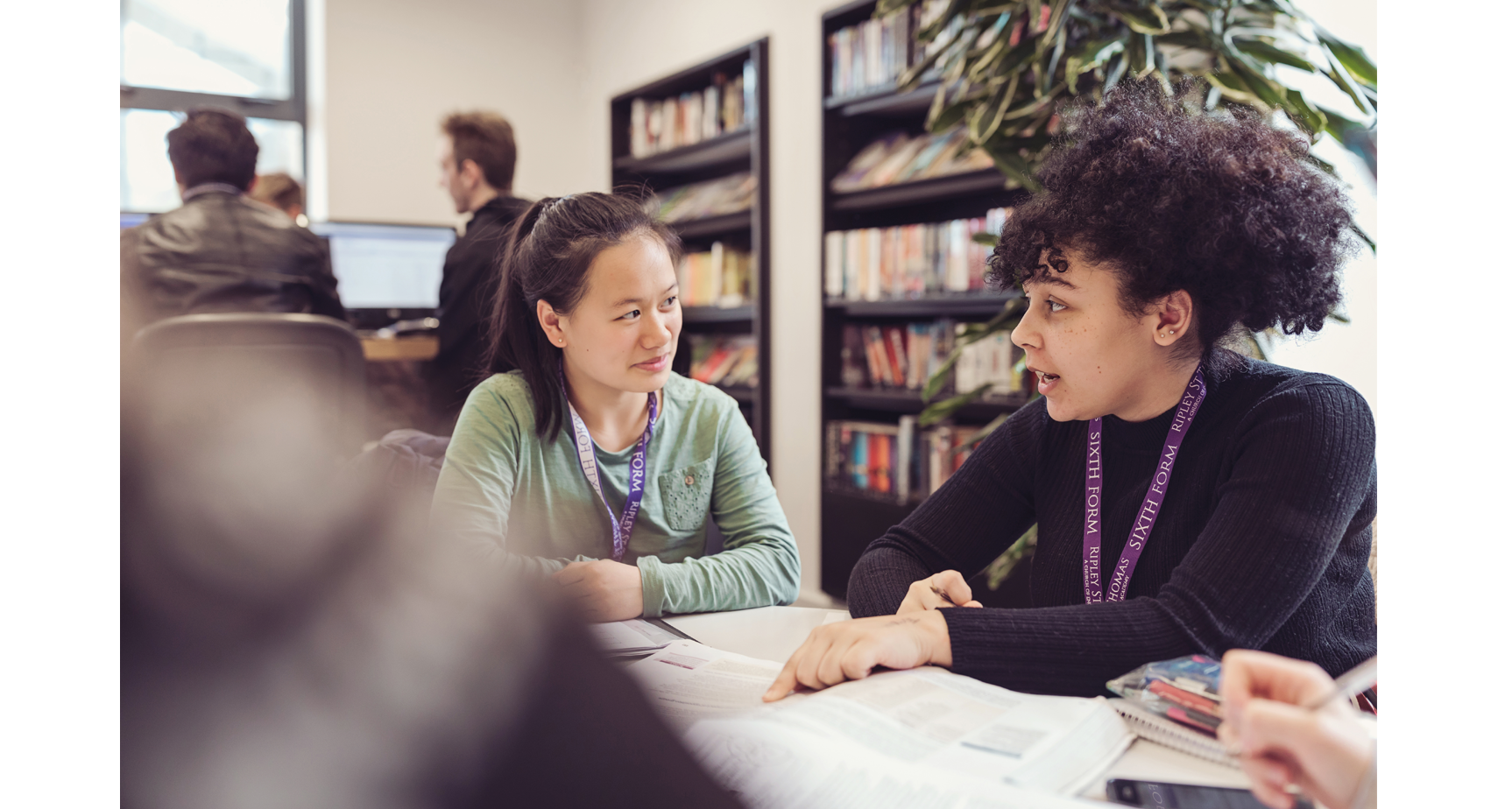 Welcome
Ripley is a large school situated in beautiful grounds in the city of Lancaster. The school has a long and proud tradition, having been established as the gift of Thomas and Julia Ripley in 1864. Their spirit of adventure, philanthropy and faith is still at the core of what we do and what we offer today, 150 years later.
Our Mission Statement
As a worshipping community, witnessing to the Christian faith in all the school's activities, Ripley St Thomas Church of England Academy aims to develop to the full the academic, spiritual, aesthetic and physical potential of each pupil, encouraging in its members a real and living faith in God.
Find out more about Ripley
The latest news and success stories from Ripley St Thomas
Upcoming events and dates for the diary
Sixth Form Enrolment
Open at 9am on Thursday 12th August until 3pm on Monday 16th August
Online - see enrol.thesixthform.com
---
The enrolment process will open at 9am on Thursday 12th August, GCSE Results Day, and you will be able to enrol online from that time until 3pm on Monday 16th August.
You will receive email confirmation of receipt of your enrolment form. If you do not receive this, please check your Junk Mail. You will be notified that you are formally enrolled by Tuesday 24th August.
The enrolment form will require you to fill in your personal details, your GCSE results, your subject choices and other relevant information.
You will also be required to upload the following with the enrolment form:
A copy/scan/photo of your GCSE results
A clear photograph of yourself (head and shoulders) on a plain background.
You can change your subject choices at this stage provided you have met the subject entry requirements and they fit the option blocks on the form. The entry requirement is five GCSE passes at Grade 5 including Grade 5 at English Language and also meeting the individual course requirements in your chosen subjects.
You choose three subjects, one from each of three option blocks leaving two columns free. Further Mathematics and Music A level are courses which can be taken as a fourth subject. Core Mathematics is a one year course and can only be taken as a fourth subject.
We look forward to welcoming you to the Sixth Form.
Sixth Form Enrolment Leaflet 2021
---
In the meantime, why not take a look at our virtual open evening resources on this page to give you a flavour of who we are and what we offer.
https://ripleystthomas.com/virtual-open-evening-2020/
Please note: these videos relate to the academic year September 2021. The dates in our admissions officer's presentation are therefore incorrect for the intake in September 2022. The examples of how church attendance would have been calculated during church closure refers to last year, but the principle is the same for September 2022.
The updated information will be shared during our Open Evening presentations in September if we are able to go ahead. Please also see the Admissions Policy marked as September 2022 intake which is in the related documents section at the bottom of this page. This gives full details of our admissions criteria and how they are applied. Please note that our admissions number for September 2022 will be 262.
We look forward to meeting you at our Open Evening in September 2021.
Do you want to train to be a primary or secondary teacher?
Then Ripley SCITT could be your route into teacher training. As a trainee teacher on the Ripley SCITT Programme you will spend a much greater proportion of time in school than you would on a traditional PGCE programme and the curriculum will be delivered by outstanding teachers who work in our partnership schools.