Don't miss The Friends Ripley Supper Run!
We are very pleased to announce that the Ripley Supper Run 2022 is going ahead and we look forward to accepting your applications!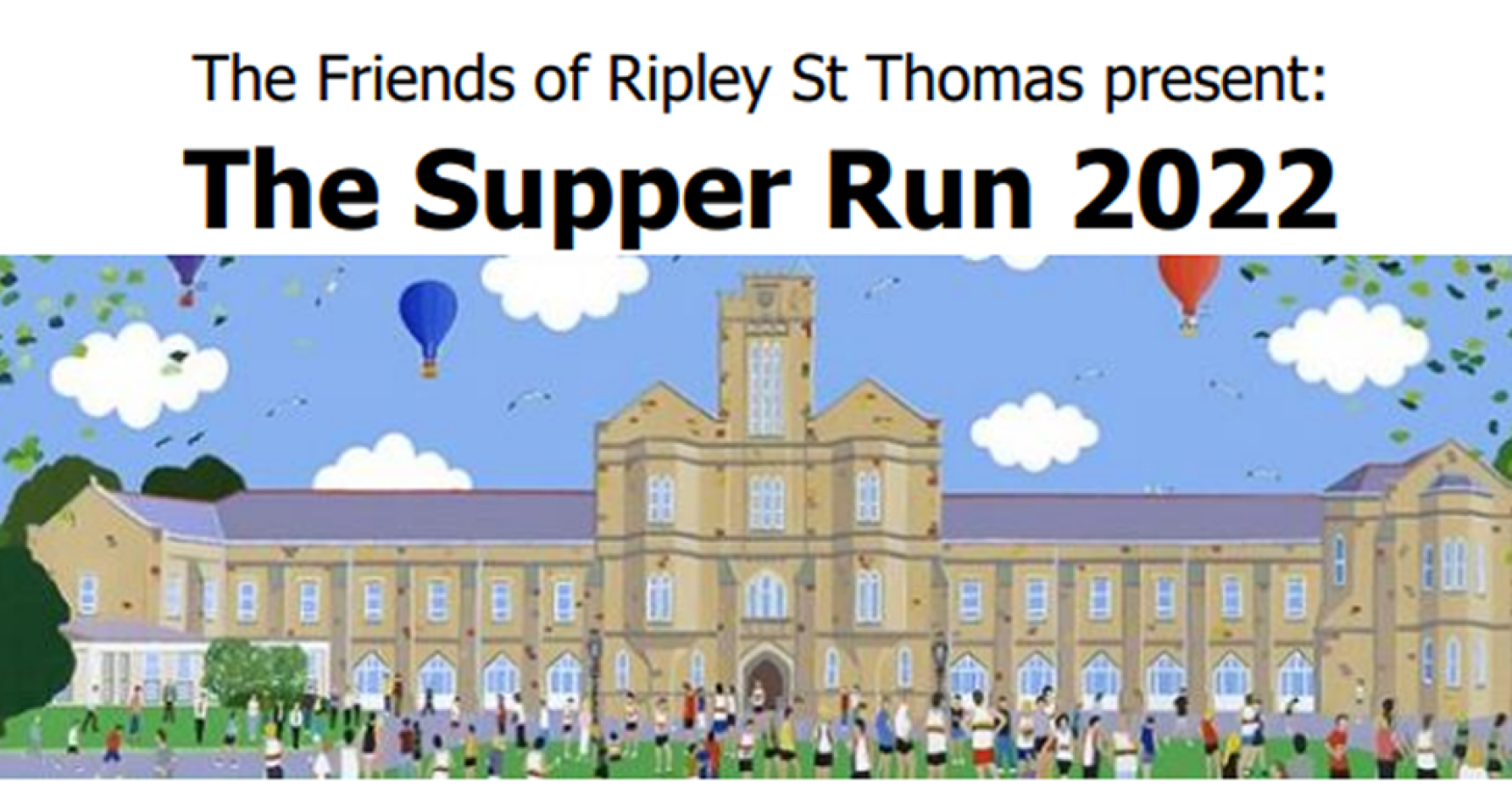 Tuesday 26th April 2022 7.30pm – 4 miles
Medals and suppers to all finishers. Please pre-book to guarantee a supper!
£7 advance entry, £10 on the day,  £3 supporters supper fee
If you prefer to apply online, the link for the application form is https://bookitzone.com/steve_ashcroft/ATjFFX
You can also print off the PDF file below, 1 form per runner please:
Friends Supper Run 2022 Application Form
Please place in a sealed envelope along with the entry fee in the 'Friends Box' in the school canteen or post to Lesley Kelly c/o Ripley St Thomas, Ashton Road, Lancaster, LA1 4RS.
Cheques should be made payable to FRIENDS OF RIPLEY ST THOMAS SCHOOL.
Closing date for entries: online Monday 25th April or paper entry in school by Friday 22nd April.
For more information please contact Lesley Kelly on 07762617143