Lest we forget 11.11.2022
Our Combined Cadet Force and Ripley Music pupils very proudly flew the Ripley flag during the annual Remembrance Parade here at Ripley on Friday 11 November in front of Year 7 pupils and their teachers and again on Sunday 13 November outside Lancaster Town Hall.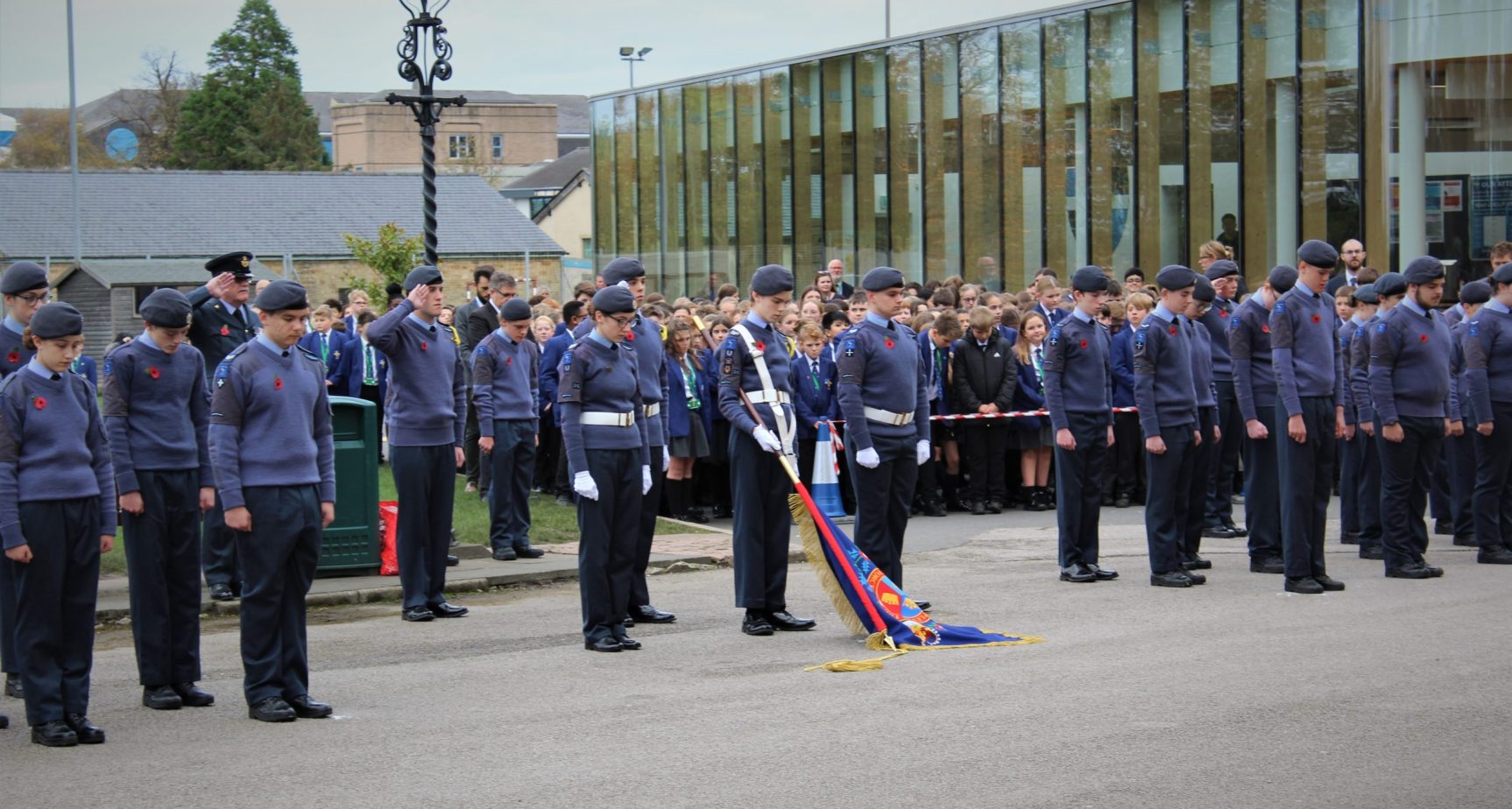 Many thanks to Bertie, Benedict, George, Isaac, Jonas, and Megan for performing the Last Post and Reveille as the whole of Ripley observed Remembrance Day on Friday.
This year the Act of Remembrance was broadcasted on zoom from the front of school on Friday 11 November so that all classes not in Year 7 were able to watch from their classrooms the cadets who have practised so hard for this event. Audio was muted in classes so teachers were able to read out the statement and prayer as well as hear the pupils playing live 'The Last Post' and 'The Reveille'.
On Sunday the section attended the Remembrance Service outside Lancaster Town Hall.
"So proud of the performance our cadets produced today on the Lancaster Remembrance Parade. Excellent job ladies & gents, congratulations. You did exactly what was asked of you, due reverance on such a day. Followed by the smiles on your faces afterwards."
School Staff Instructor McAlister