Author Aisling inspires Y7 to create their own heroes and monsters
On Friday we were very lucky to welcome author Aisling Fowler into school to talk with our Year 7 pupils and those of fellow MAT schools, about her book 'Fireborn: Twelve and the Frozen Forest', a Waterstones Book of the Month for October.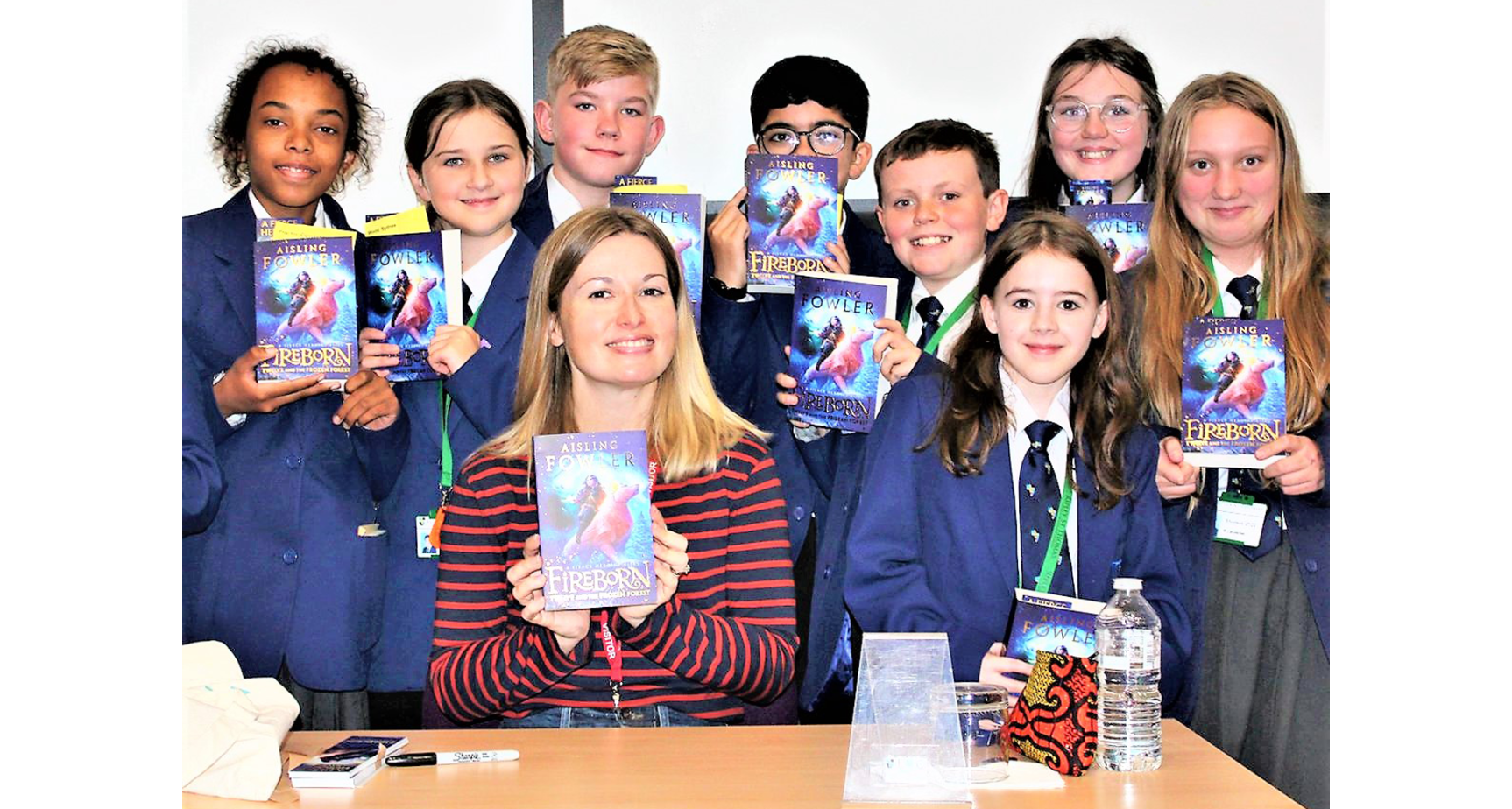 The pupils had the opportunity to get a book at a discounted price, meet the author and have their book signed. Author visits are an excellent form of enrichment and we value and look forward to them very much. The pupils enjoyed the inspirational presentation, and our Year 7 were filled with lots of ideas on how to create their own heroes, heroines and monsters.
Judging from how the pupils engaged with the author, especially the fascinating exchanges whilst having their books signed, the event was a success. Aisling commented on how lovely our pupils were and how much she enjoyed herself.
Pupils and staff from our fellow MAT schools, Central Lancaster High School and Morecambe Bay Academy who also attended said how much they enjoyed the event.
"Thank you very much for a very enjoyable morning. The author was a great speaker and spoke very passionately about the book she has written, and she engaged really well with her audience and pitched the three activities just right. I know the CHS students got so much out of it and can't wait to read this her first book and the others that follow. Over lunch, when we got back to school it was so nice listening to their positive comments."
"Thanks as always for inviting us. We appreciate it."
And of course, one of the legacies of an author visit is that in the weeks and months ahead we'll see our pupils reading these books. Thank you for visiting us Aisling!