Year 8 Celebration Assembly for super fundraising efforts
Year 8 enjoyed sharing their hard earned fundraising challenges with each other this week during a celebration assembly for the Parable of the Talents project.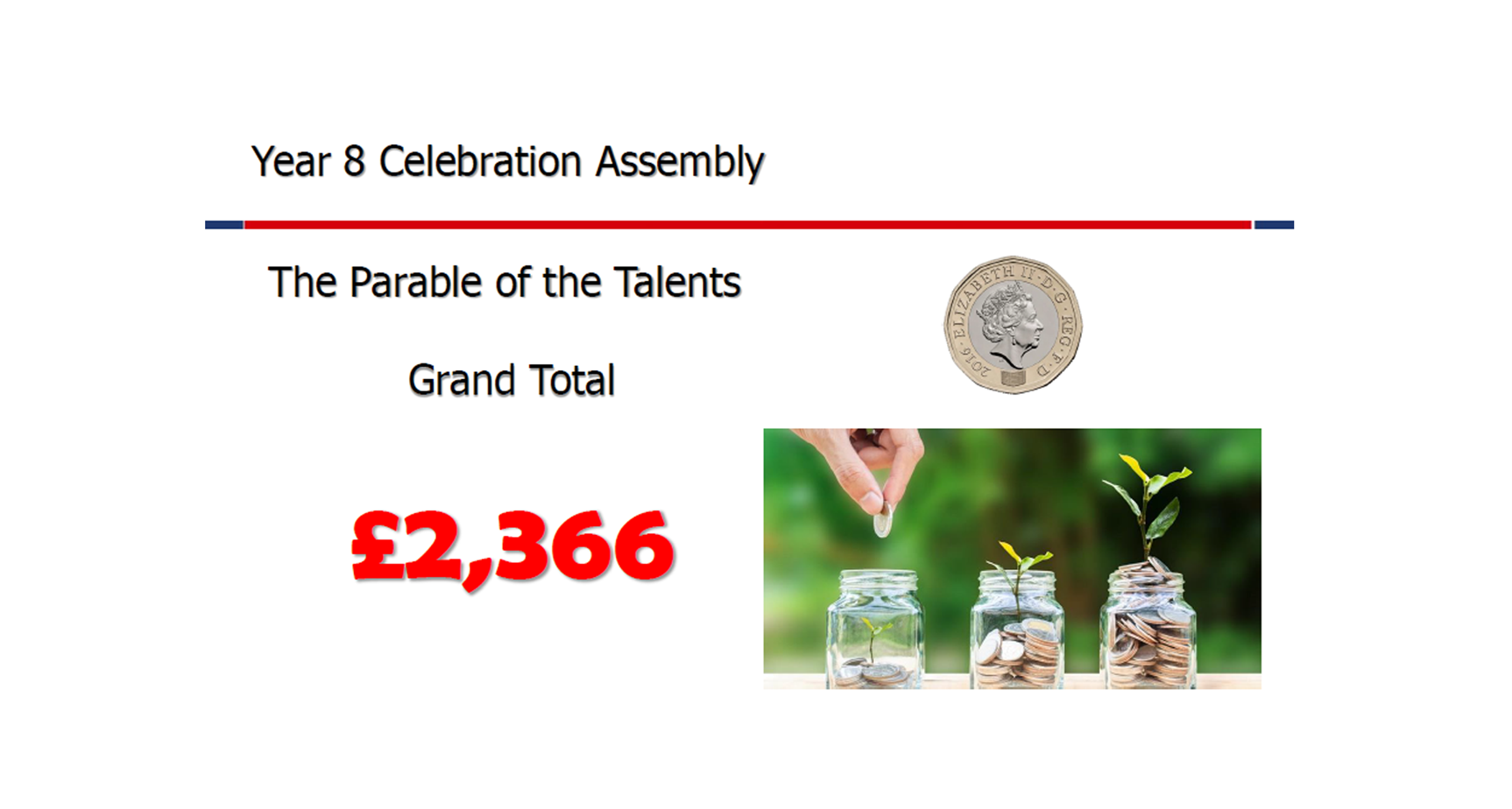 At the end of March, each Year 8 pupil received £1 in a sealed envelope. They were asked to think creatively and use their talents to turn this £1 coin into as much of a profit as possible, which would then be added into a collective Year 8 total and divided between several charities.
This came from their Parable of the Talents assembly which explained how Jesus told a short story about a master and his 3 servants. https://www.jesusfilm.org/blog/parable-talents/
There were 2 minimum conditions – the £1 did not belong to them and should be returned at the end of the challenge and all monies raised and collected should be returned by Friday 13 may.
We were staggered by how much effort some of our pupils put into the challenge and the grand total amounted to £2336.
At the assembly, the top 10 fundraisers were announced with their totals and how they raised it. At Number 1 was Natty Dawson who did a sponsored swim raising a whopping £307.50!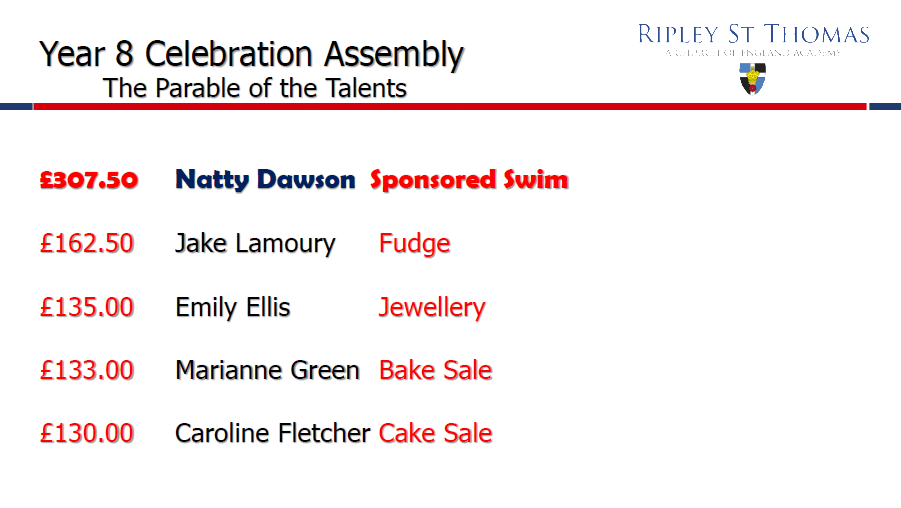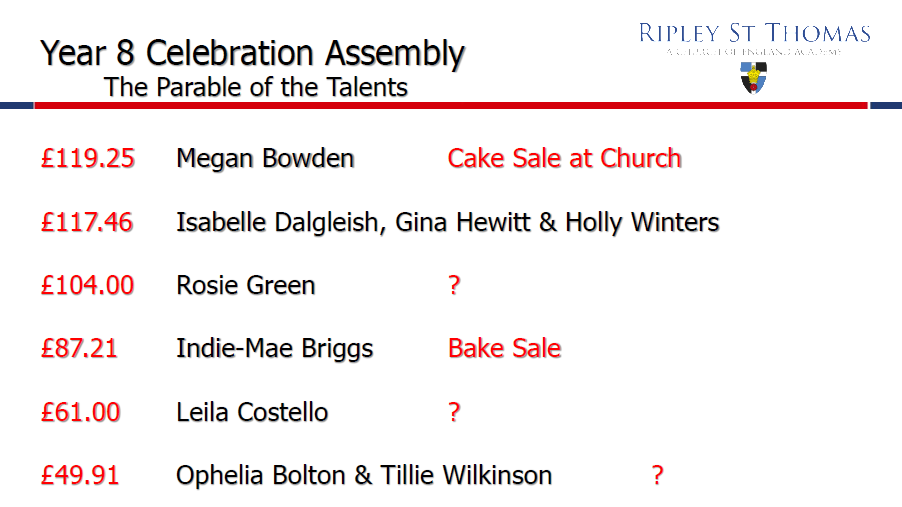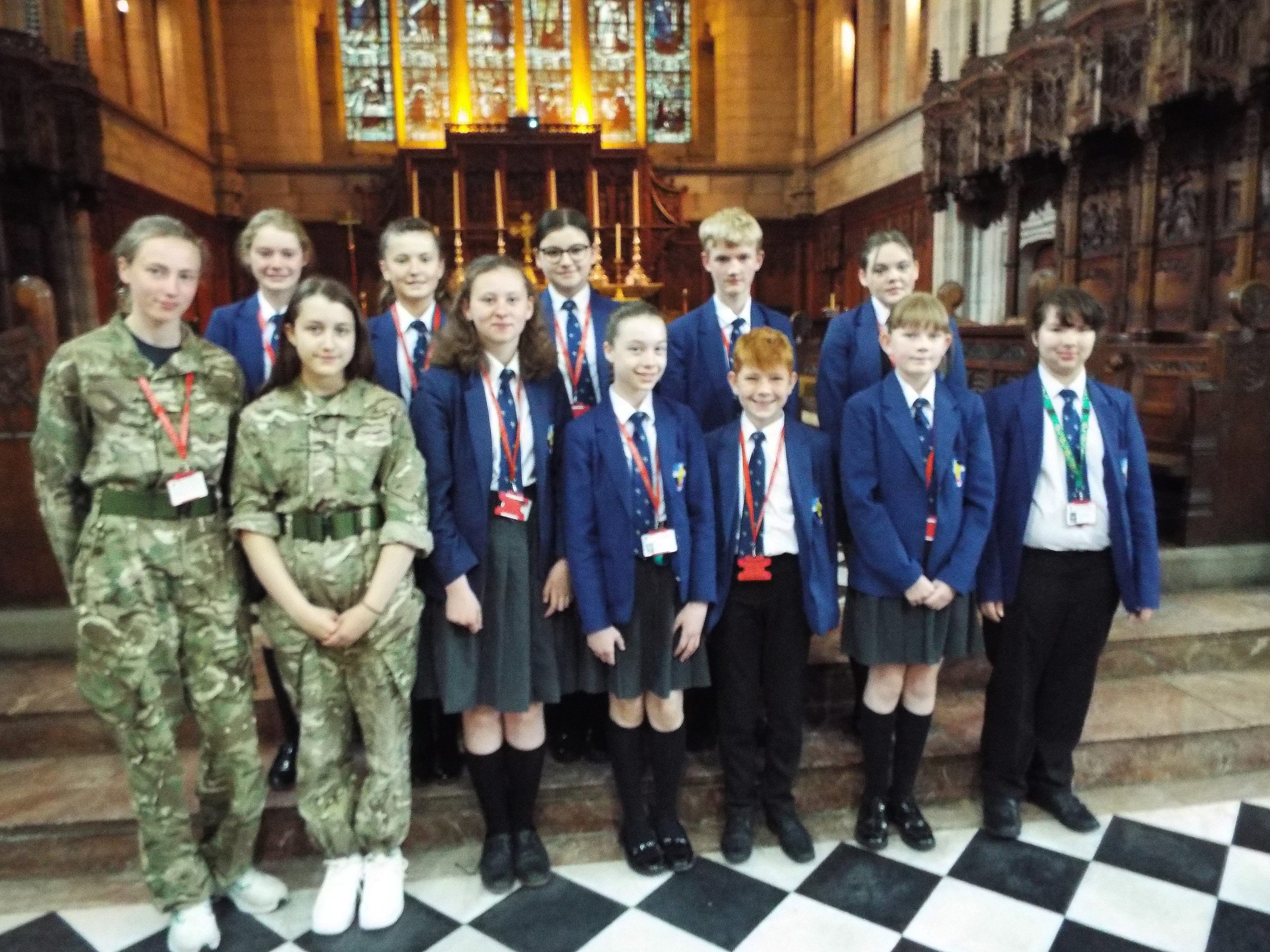 (Apologies for blurred image)
As well as individual prizes, the top forms were also acknowledged – well done 8Montgomery but fantastic efforts all round for everyone.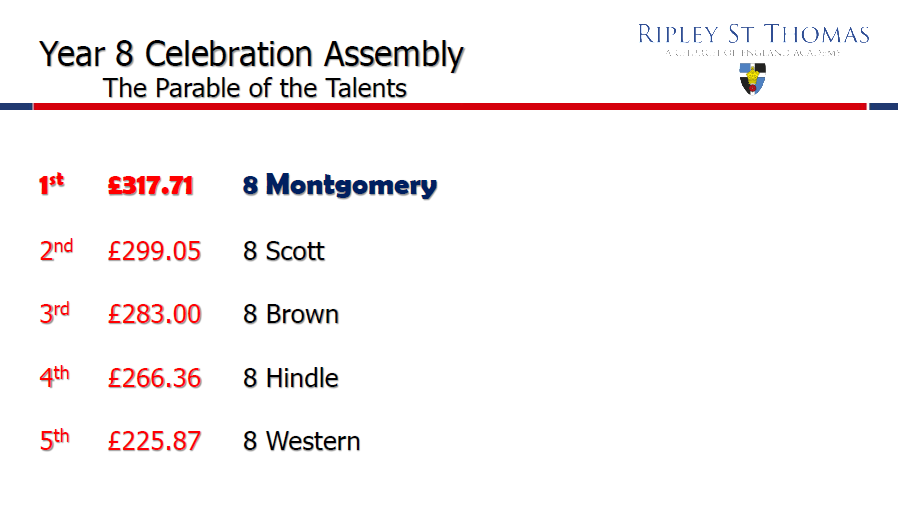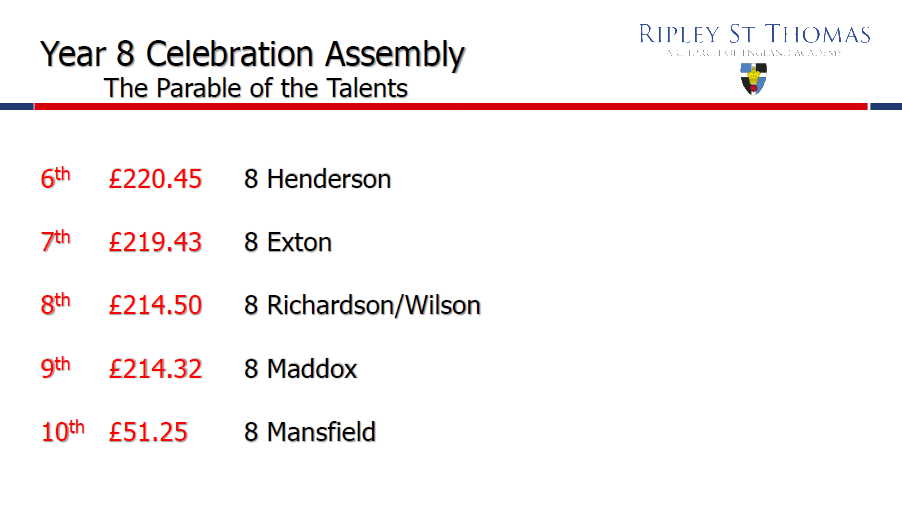 The year group must now decide where their funds go – we were introduced to 3 charities by a very able group of Year 8s who put forward the reasons for choosing them.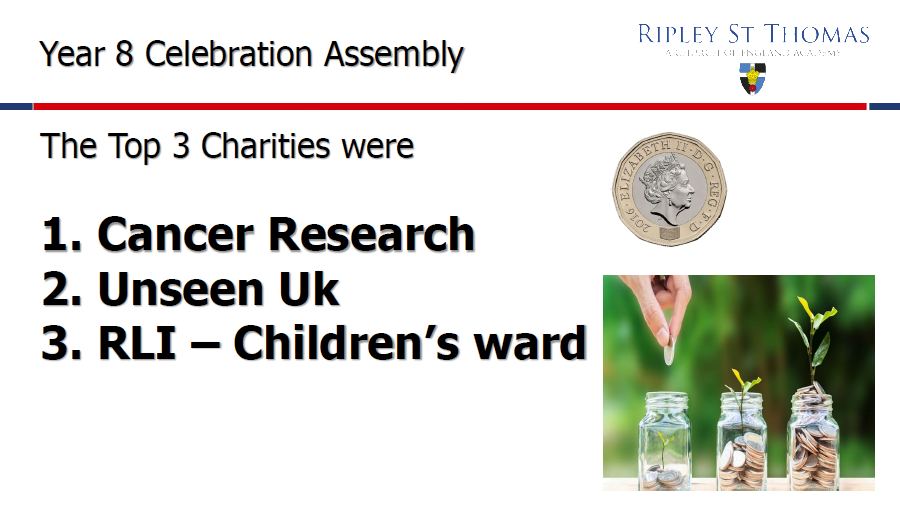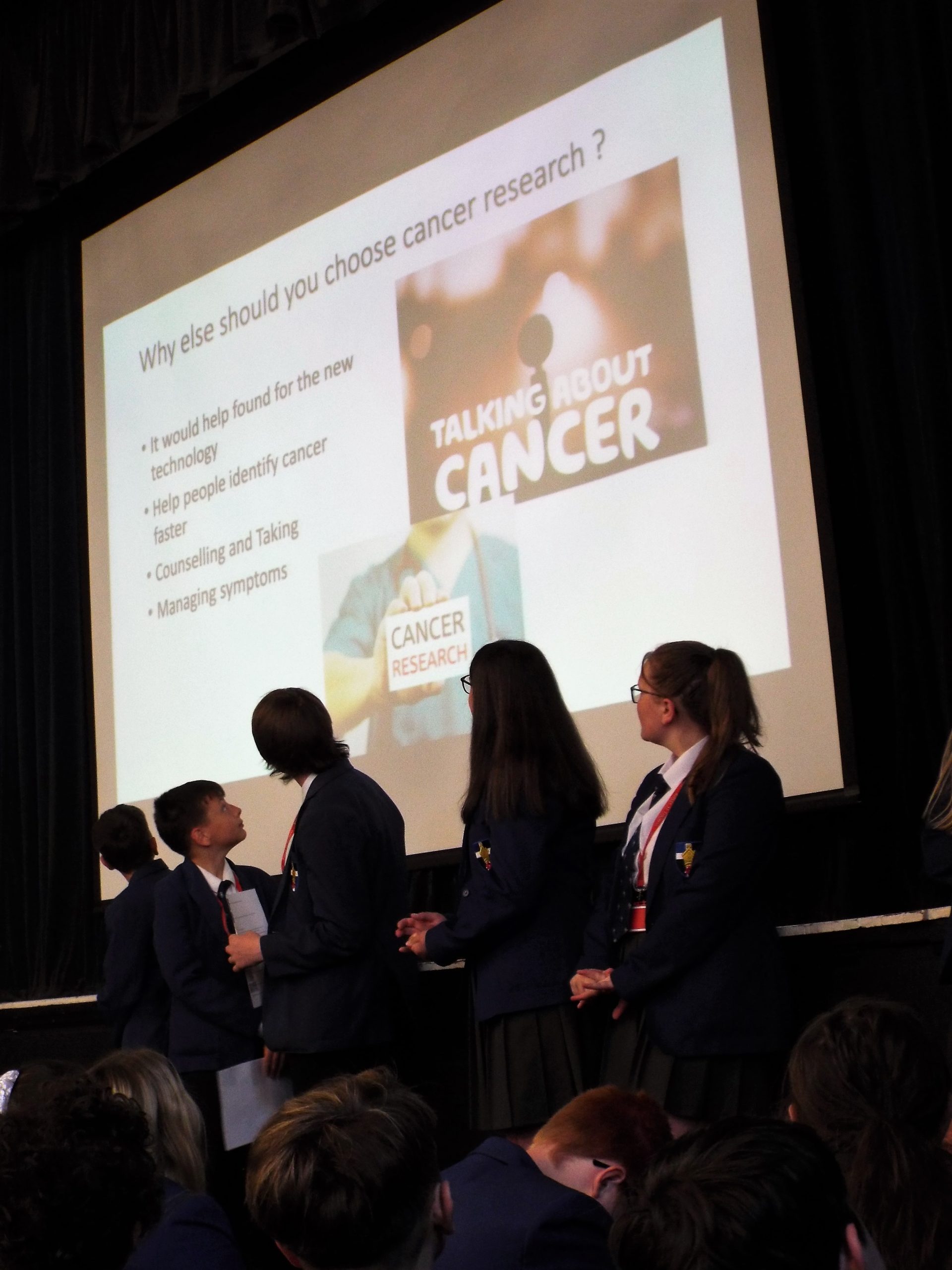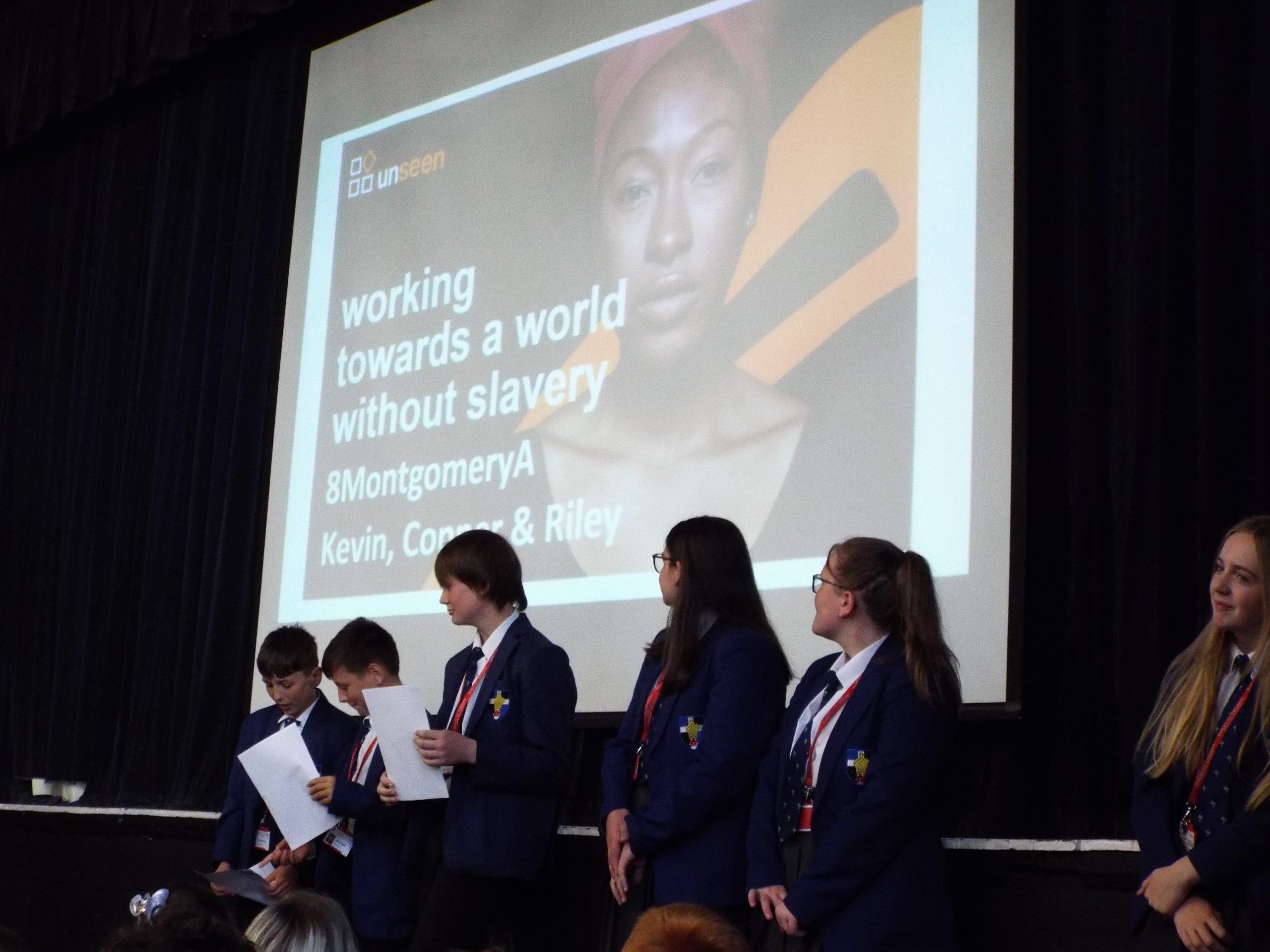 We look forward to sharing with them soon. Such a huge effort from Year 8 – well done!