Year 8 and 9 Spanish and French translators success
We are delighted that Ripley MFL department have had 12 entries across Years 8 and 9 French and Spanish classes for the Anthea Bell Translation Prize, hosted by Oxford University.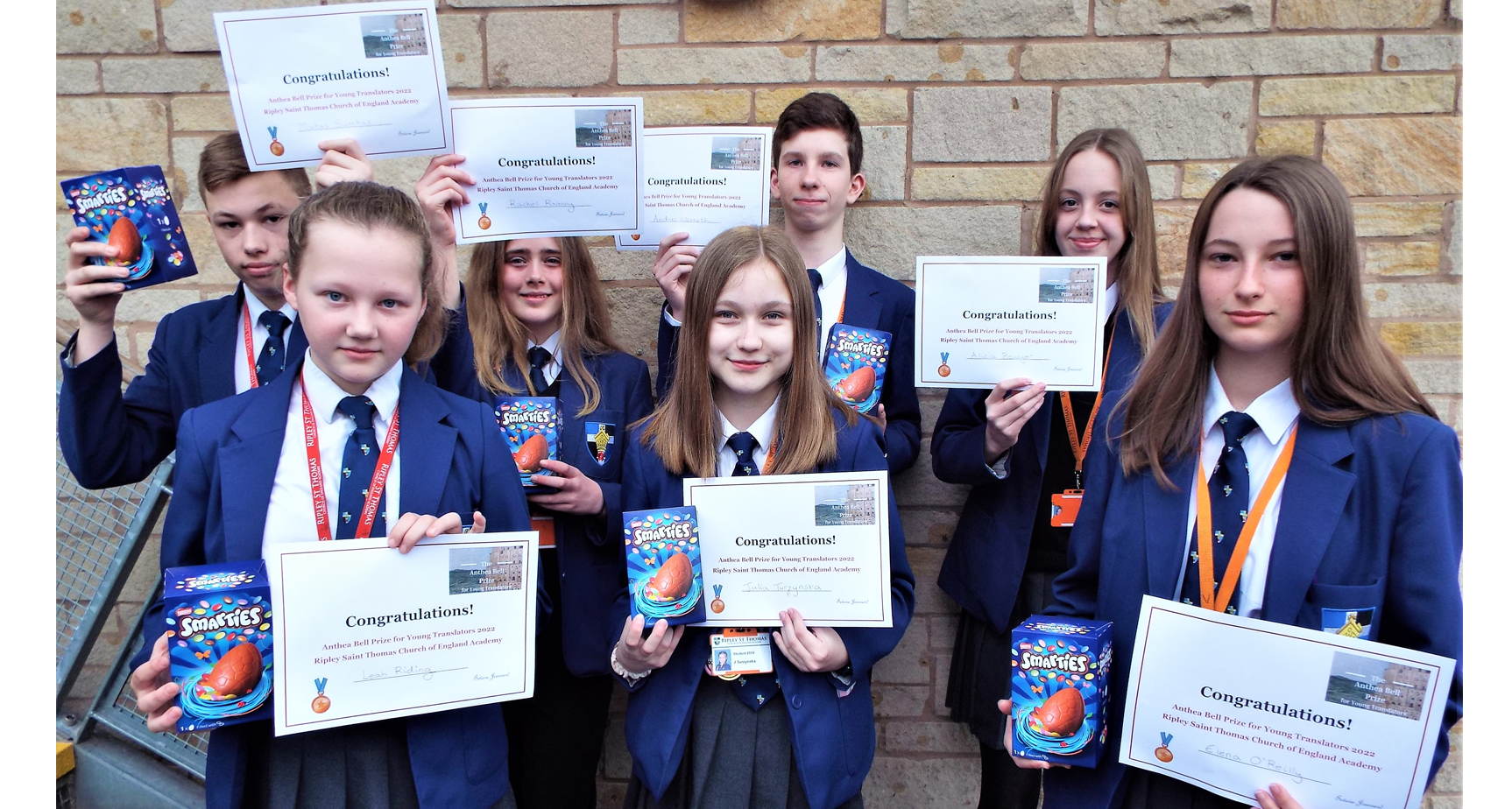 Señora Joassard is waiting excitedly for regional and national winners after sending their work off for marking and we hope to hear how well they have done very soon. Good luck to Matas, Charlie, Elena, Julia, Rachel, Leah, Alicia, Andras, Josh, Beth, Ethan and Martyna.
https://www.queens.ox.ac.uk/schools-translation-prize
Señora Joassard was also thrilled to hand out prizes to her Year 8 "Routes Into Languages" Stage 2 Spanish Translation Bee winners today, Anita, Lydia and Grace received their certificates and chocolate as a bonus. They will move on to enter the next stage soon. https://www.routesintolanguages.ac.uk/events/national-translation-bee-competition-1