Year 7 given window into lives of Refugees
Since September, our pupils have been studying a unit based around journeys - focusing on refugees. As part of this they have been studying the novel 'In the Sea there are Crocodiles', which details the journey of an Afghan refugee through to Italy.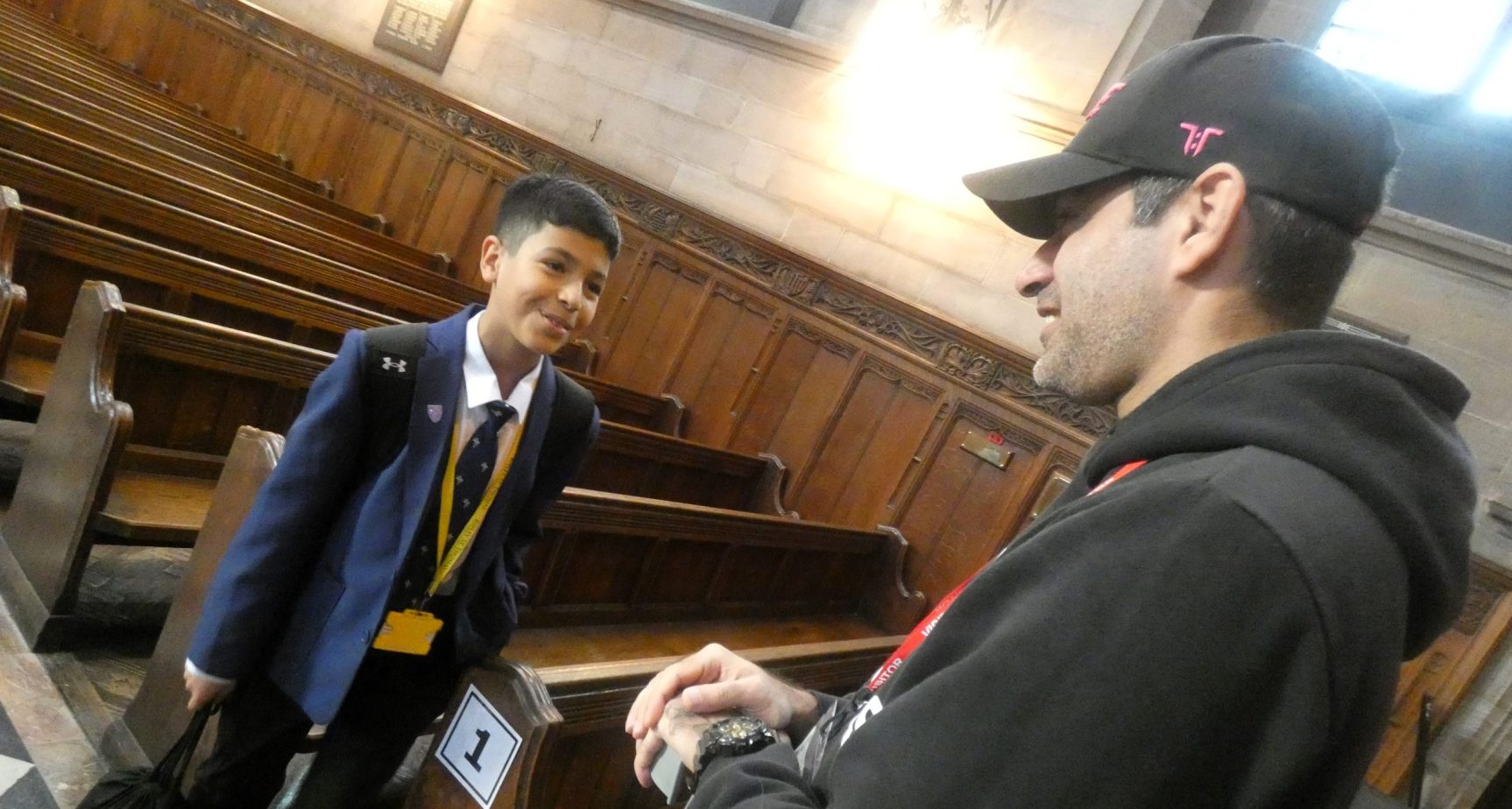 We were very pleased to welcome two guest speakers from Global Link in Lancaster who talked with Year 7 pupils on Wednesday 15th November. The organisation run workshops and events in schools, colleges and the wider community on global citizenship issues such as diversity, human rights, fair trade, climate change and sustainable development. Global Link works with hundreds of asylum seekers, most of whom have made perilous journeys.
Ali, an asylum seeker who spent three years travelling to the UK from Iran, was joined by the director of Global Link, Gisela Renolds to present a talk to our pupils about his experiences as an asylum seeker. There was time for pupils to pose questions to Ali at the end of the session.
The session inspired the pupils to ask many questions and has given the pupils a window into the lives of others, enriching their understanding and empathy of refugees' experiences and will enhance their understanding of our studies even further.
https://www.facebook.com/globallink.dec/?locale=en_GB