Year 4 and 7 enjoy Christmas Science Spectacular
Christmas learning is in abundance at the moment. Our Science department recently hosted a Christmas Science Spectacular for 30 Year 4 pupils from Scotforth St Pauls C of E Primary School as well as a later Spectacular for interested Ripley Year 7 pupils.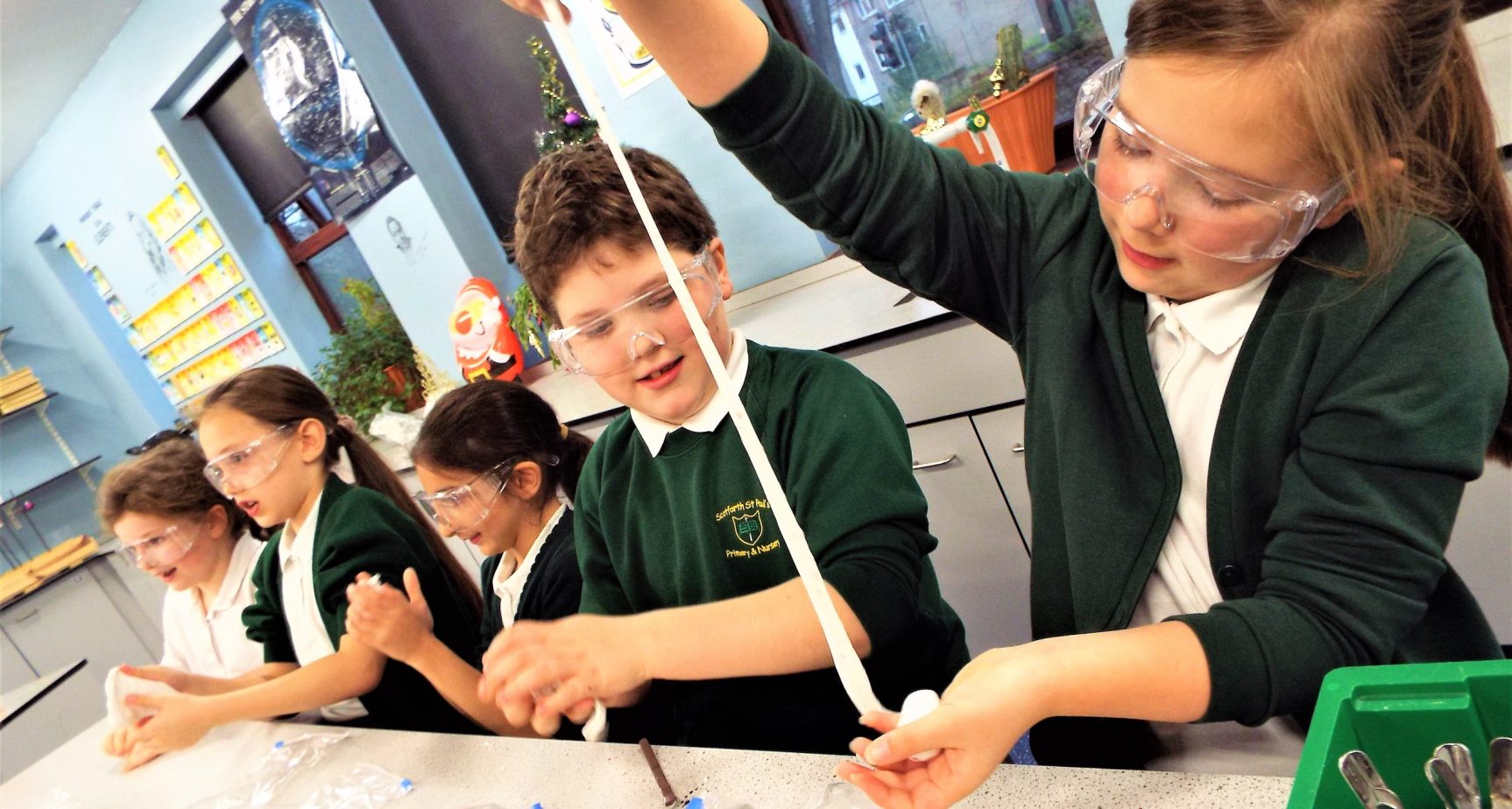 Pupils from both year groups enjoyed creating glittery slime, making christmas bird feeders, doing candle experiments, designing their own chromatography christmas snowflakes, working out how heavy weights should be to enable party poppers to go off, making their own christmas tree light circuit and seeing how christmas poinsettias can be turned into indicators!
A very good time was had by all…