Year 11 visit to Science Live is a blast
On Wednesday 8 February, 24 Year 11 pupils accompanied by Mrs Morgan and Ripley Science staff were very lucky to see eminent scientists Dr Maggie Aderin-Pocock, Prof Robert Winston, Dr Alice Roberts, Prof Jim Al-Khalili & Prof Andrea Sella talk in their fields at SCIENCE LIVE.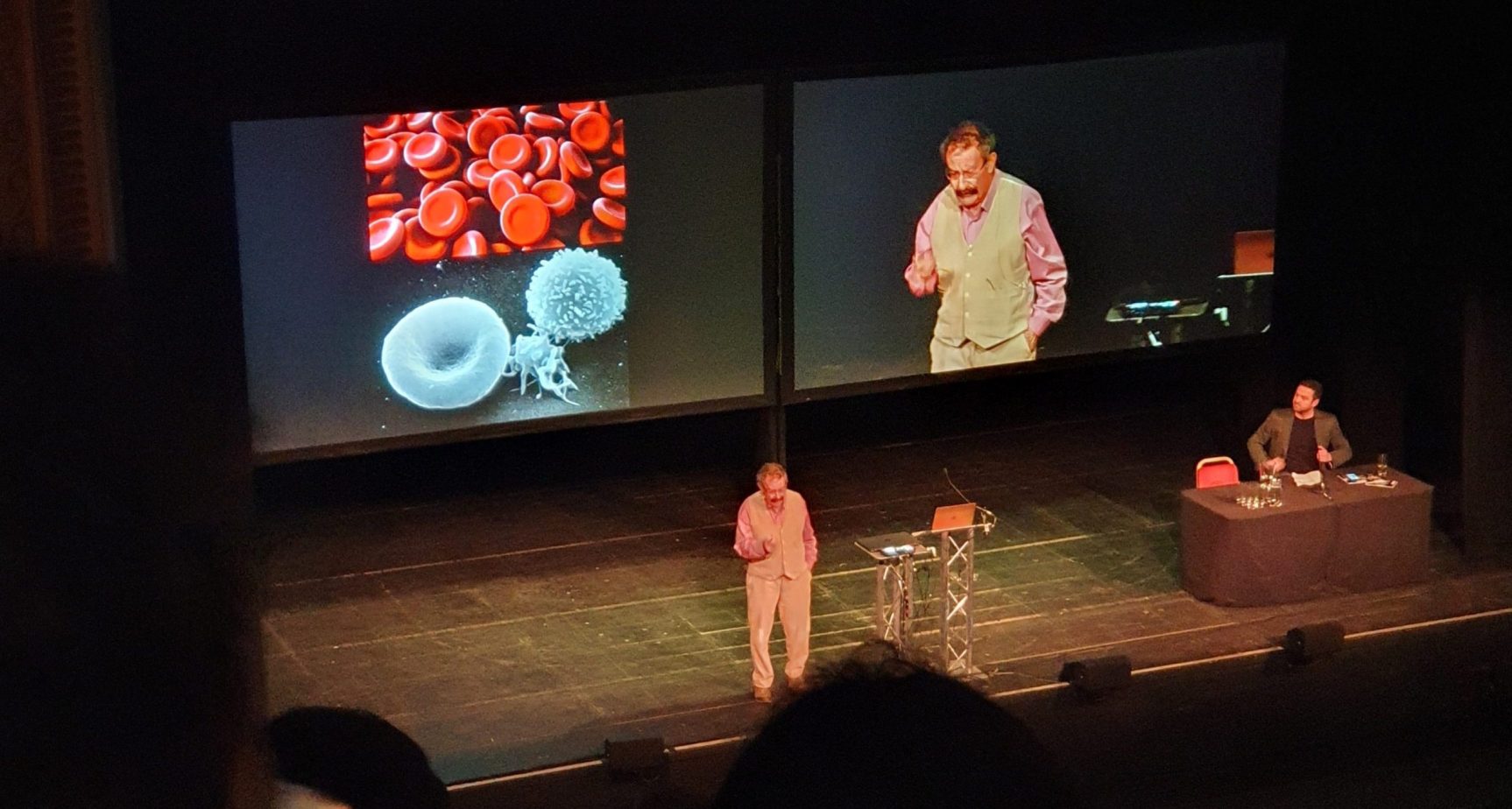 It was AMAZING and our Year 11 pupils were a credit to themselves and such fantastic company.
Dr Maggie Aderin-Pocock (presenter of The Sky at Night) gave us a talk about the new telescope (the James Webb – to a cost of $10B and a mere 14 years later than planned) that was launched on Christmas Day, and how it compares to the Hubble Telescope. As well as her involvement in building it!
Professor Robert Winston talked about his work in fertility and how the field has changed, partly down to his teams' research, and how continued research into IVF is constantly improving the statistics.
Dr Alice Roberts (presenter of Dig for Britain) talked about her work as an archaeological anthropologist and what that entails, and how every dig done and every grave found, shapes our ideas and understanding of the past.
Professor Jim Al-Khalili (presenter of Radio 4s The Life Scientific) talked about the theoretical possibility of time travel – will it ever be possible?
Professor Andrea Sella gave a very engaging talk on the importance of ice and how the changing temperatures on Earth are impacting our ice – and what that means.
They were such varied, and interesting talks given in an accessible way. The group were incredibly lucky to see such eminent scientists in their fields, and hope the students were all inspired to think about some of many possible careers available in STEM.