Sunshine for Year 11 end of term BBQ treat
As a way of celebrating the hard work of our year 11 students, the Year 11 Pastoral team organised a brilliant event for the year group after school on the last day before half term.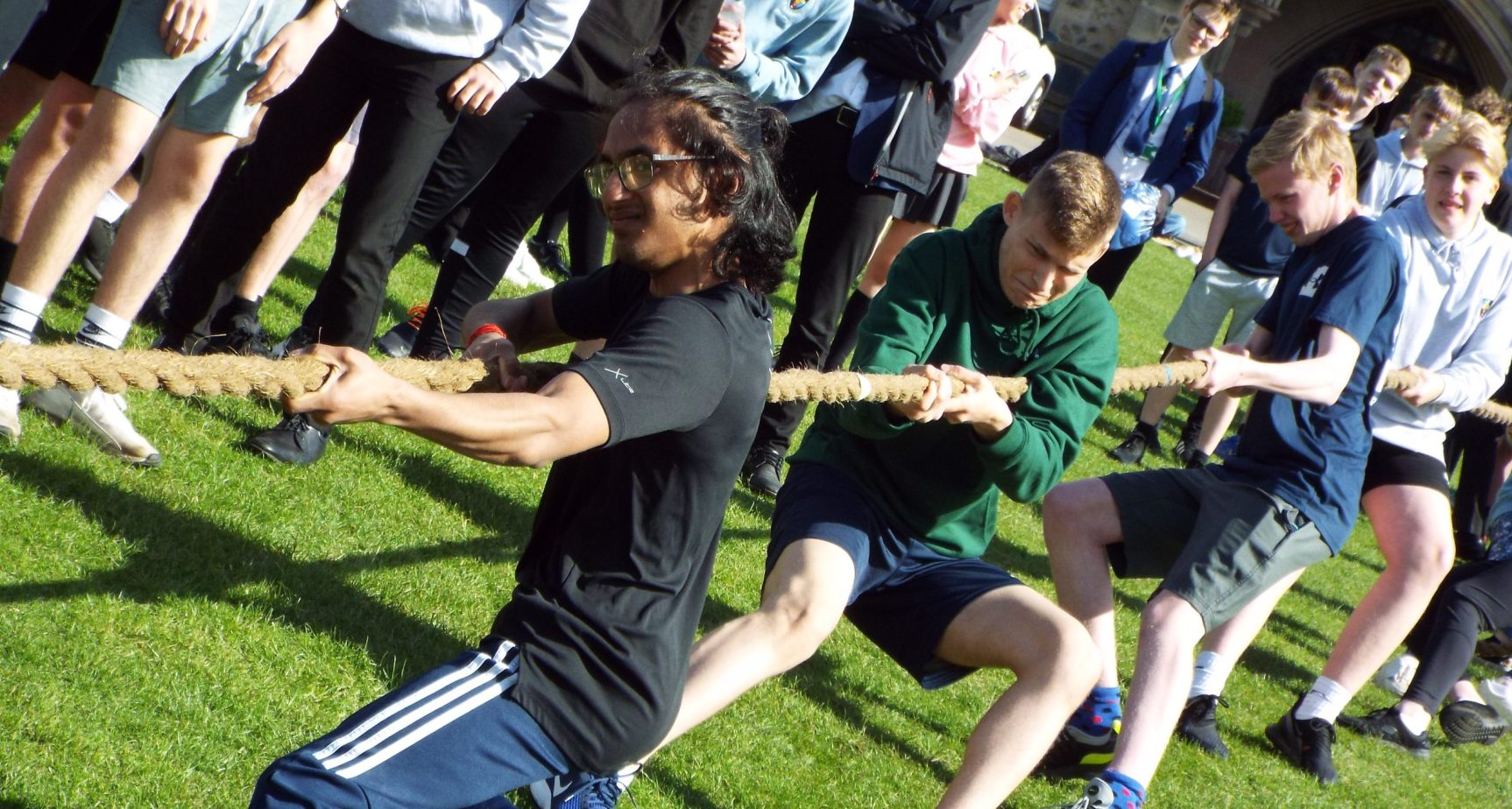 Year 11 pupils who had signed up to the event enjoyed music and a choice of BBQ food and drink provided by school and served by Progress Leaders and had the chance to indulge in ice cream from the little Wallings van, especially brought in for the event. They also collected their Leaver's hoodies that afternoon.
All manner of primary sports day games were lined up for them to get involved in as teams. They included egg and spoon and bean bag races, the sack race, 3 legged race, running backwards, welly wanging (!) and a good old-fashioned tug of war!
As part of the event, Year 11 had the opportunity to buy raffle tickets for a range of prizes which would appeal to their age range. The raffle was drawn tombola style and prizes included:
–  Hodgson's fish and chip vouchers
–  Ted Baker wallet – Joseph & Co Lancaster (Paolo Cusimano)
–  10 x 1:1 personal training sessions – Candice Marie PT (Candice Curran)
–  5 x 1:1 Coached open water sessions – The Aquatic Body (Ceri Smith)
–  A spray tan – Dolly Birds of Lancaster (Tracy Hardman)
–  Body Shop products (Secrets of Beauty Cara)
– Tropic gift (Michelle Speak)
– 5 x £20 shopping vouchers
We wish all our Year 11 leavers all the very best in any remaining exams and for their results in August.
Date for your diary: GCSE Results day is Thursday 25 August when we hope to see our Y11 rewarded for all their hard work.
As ever, thank you to all parents and staff for working with us to support this tremendous year group as they complete their examinations.