Y9 Julia wins Mayors prize for Queens Carriage Design
Year 9 Ripley St Thomas pupil Julia Turzynska received a huge surprise in class today when she was visited by the Mayor of Lancaster Councillor Joyce Pritchard and her Beadle Chris Clifford to present her with the top award for the Mayors Royal Carriage Competition.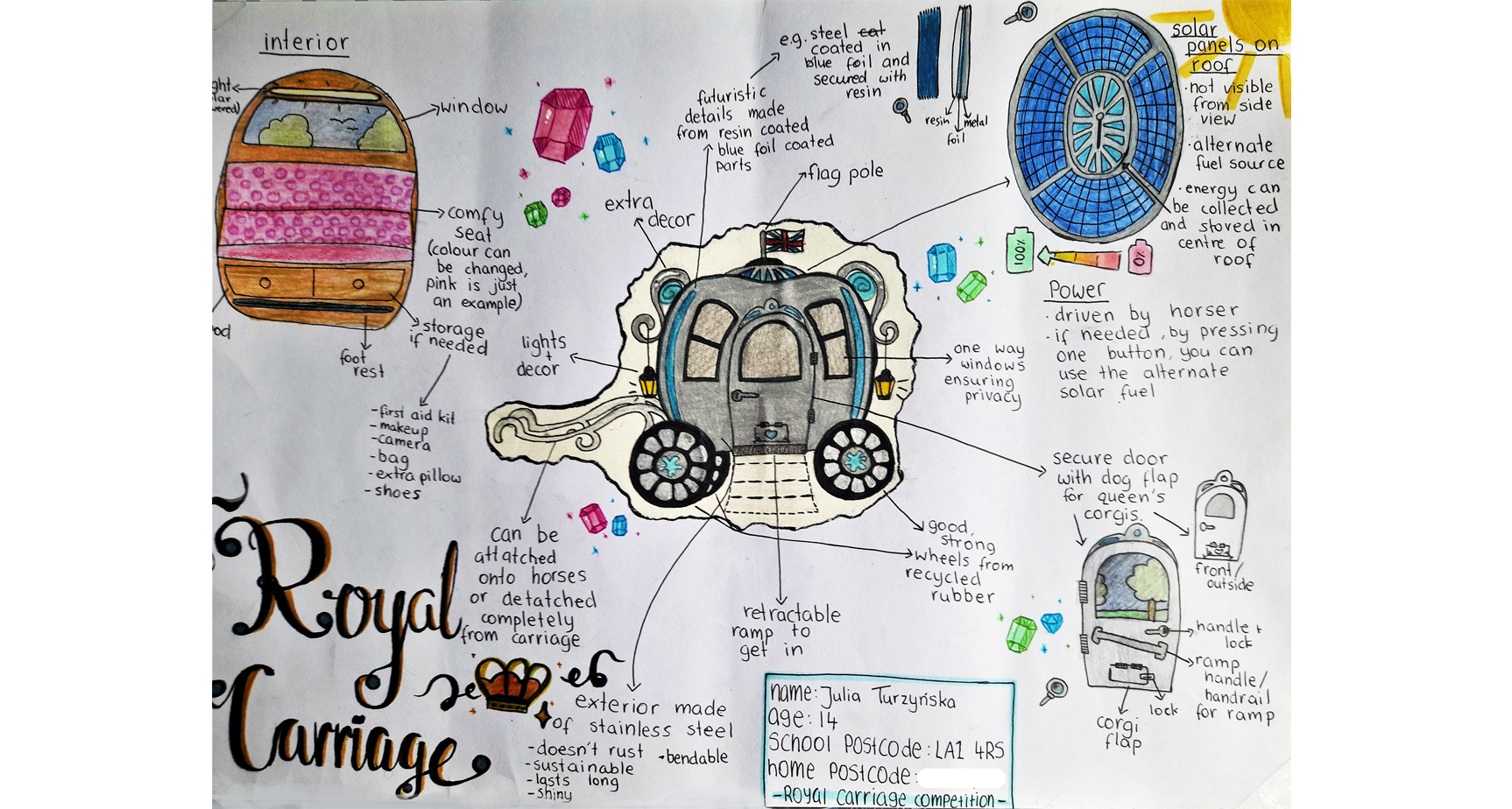 The competition involved designing a carriage fit for a queen in 2022 and was open to all secondary schoolchildren in the Lancaster area. Mrs Bell, Subject Leader for Design and Technology, had posted the competition on the Pupil Bulletin as a voluntary project and Julia decided to enter.
Julia's design was most certainly fit for a Queen of today, featuring solar panels and sustainability features bang up to date with today's environmental issues. Recycled rubber wheels, long lasting stainless steel and even dog flaps for the Royal corgis adorned Julia's design too!
She was pleasantly surprised by the news this morning:
"I decided to enter because it looked like a really good creative opportunity. As I'm doing Design Technology as one of my GCSEs next year it was good practice too. I loved thinking about how I could make it eco and feel honoured to have won."
The Mayor presented Julia with a book voucher and the invitation to bring her family to the Town Hall for a guided tour.
"We were delighted with Julia's submission. She had thought of everything and the detail was amazing! I hope she is able to come down to the Town Hall to get a flavour of what we all do in our roles too."