Y13 Charlotte turns her hand to animal portraits
We are currently celebrating the diversity amongst our pupils/students by sharing what makes them tick outside of school through our #aspire24/7 campaign. During the first lockdown and after her GCSE exams, Y13 Charlotte Hare had plenty of time on her hands to devote to creating artwork and found she had a market for her drawings.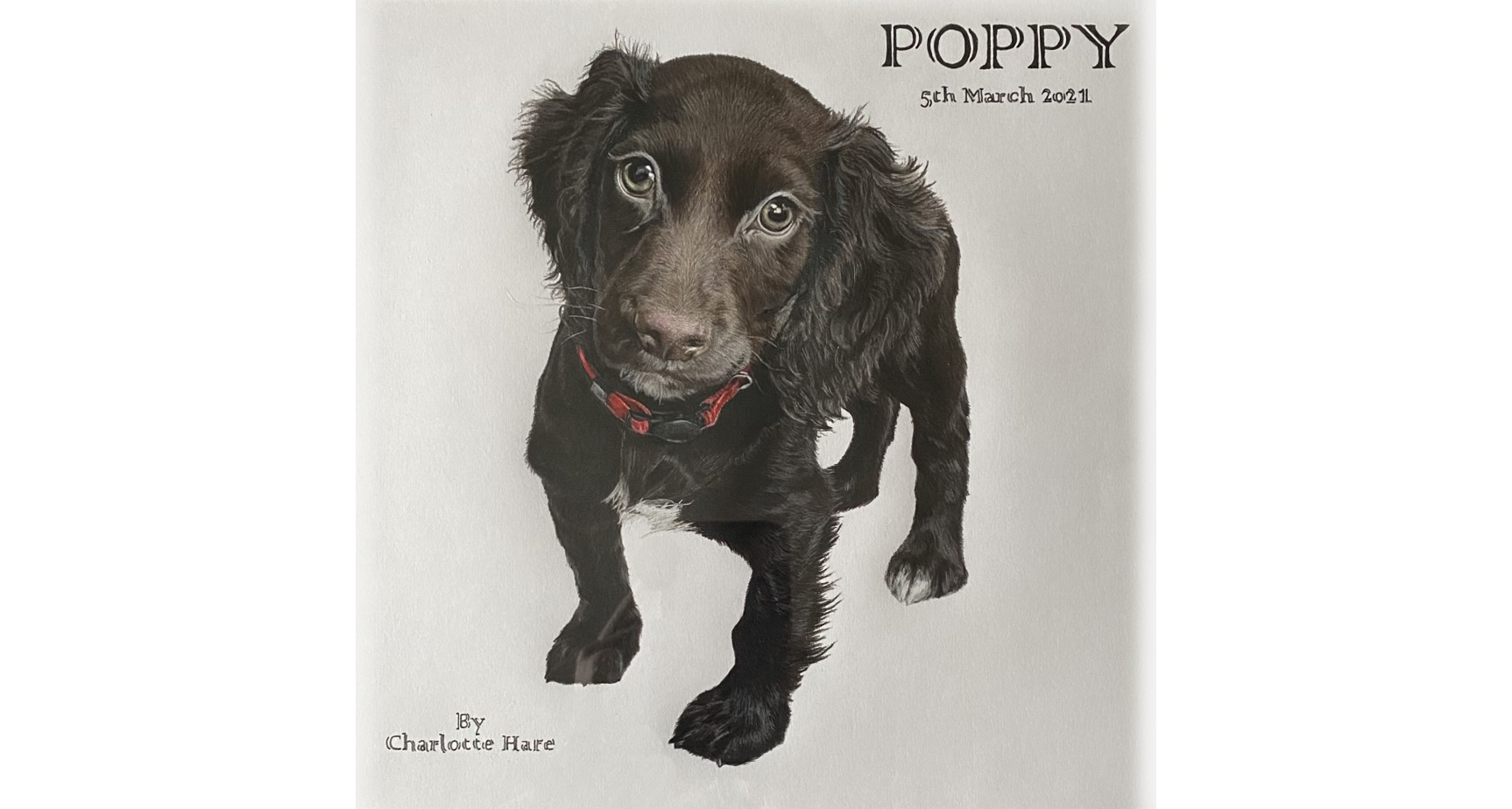 On speaking with Charlotte, it became clear how passionate she was about her drawing and how she was motivated to take it to an entrepreneurial level during lockdown.
So Charlotte, why don't you tell me about this venture and how it all started?
During lockdown  –  while we were out of school after assessed grade exams and having just finished GCSE Art, a few of my friends liked my artwork and I said why don't I do a drawing for you. I was going to just do it as a gift but they insisted that they pay for it. My family members then shared them around and I gathered more commissions from that.
Were you showing work online or word of mouth?
I don't yet have an online presence but I know how artists use Instagram to gain presence so am considering this. My friend made me aware of how I could gain subscriptions showing work in progress to see a concept from start to finish. I am concentrating on my A levels at the moment but once I have done my exams and before university I would be interested in taking on more commissions.
What are the characteristics of your portraits?
They were all supposed to be animal – I have done some human portraits but face structures are different and I wouldn't want to insult anyone so I do prefer animal portraits. They are photo-realistic and I always work from my own primary source photographs.
Are you working on anything at the moment?
I finished a commission of my sister's puppy in November as a Christmas present. It was a surprise and she loved it. When I was doing them I shared the progress to others by releasing step by step photographs. I like to work like that, showing how the image emerges on the paper.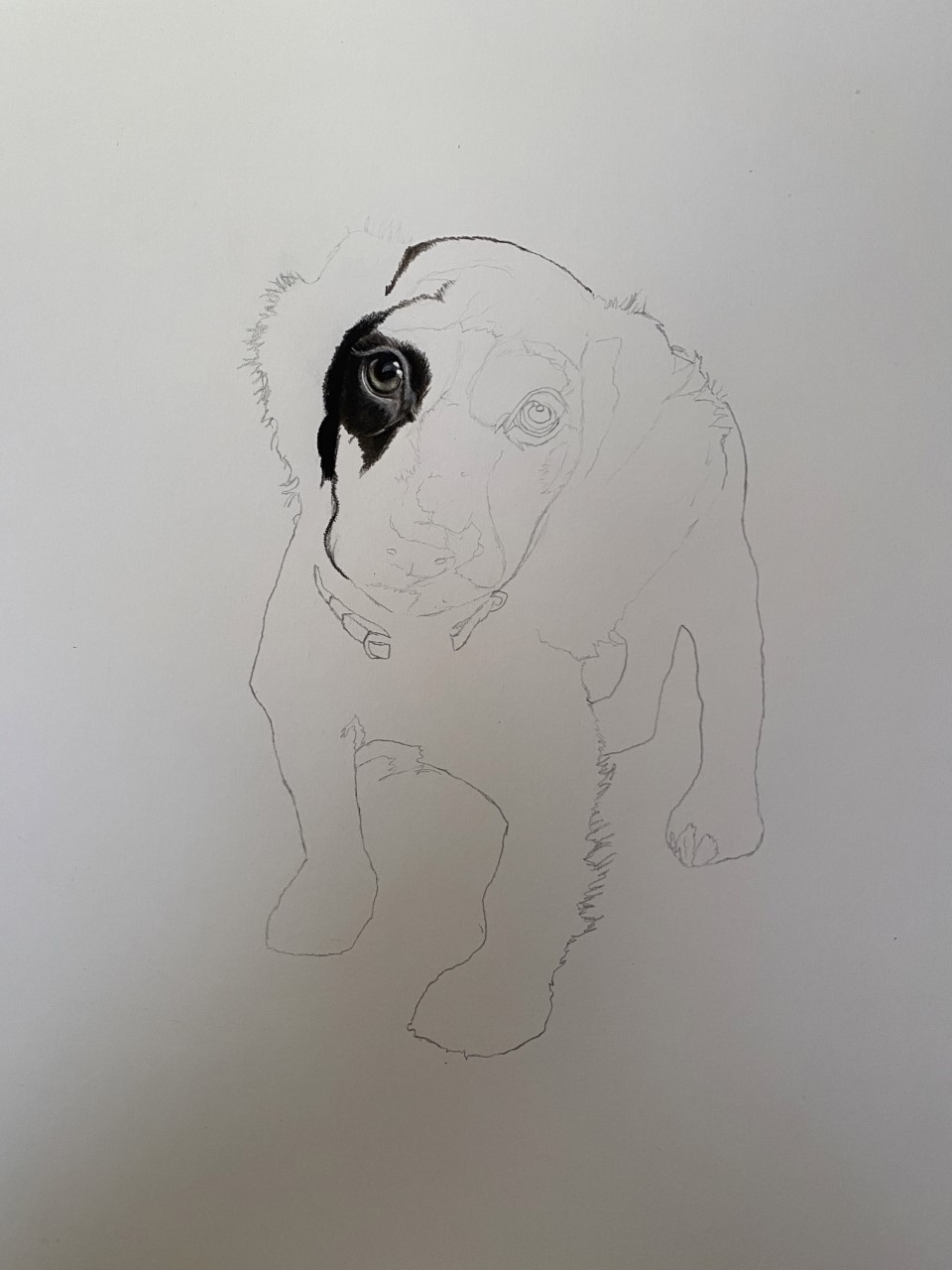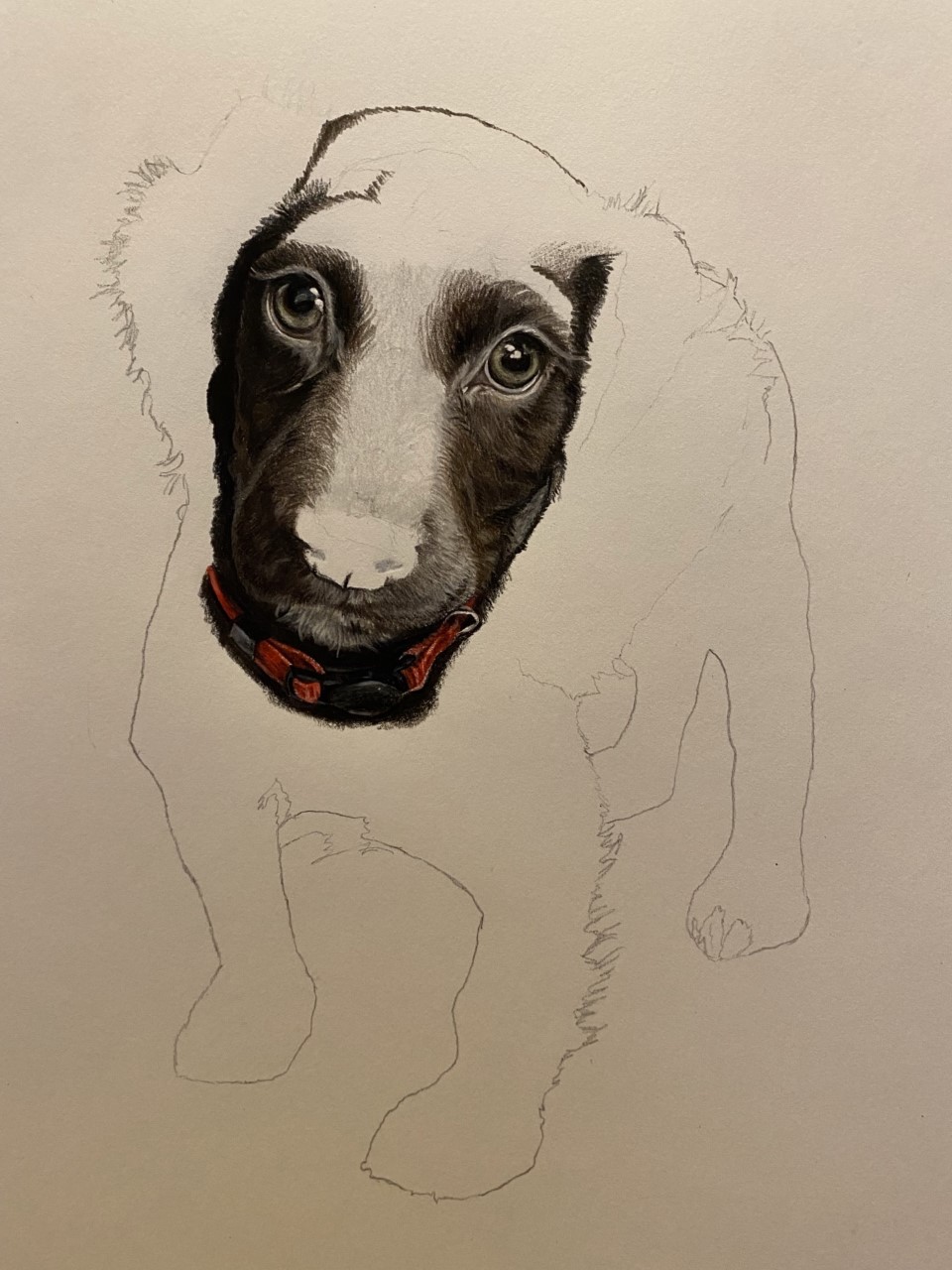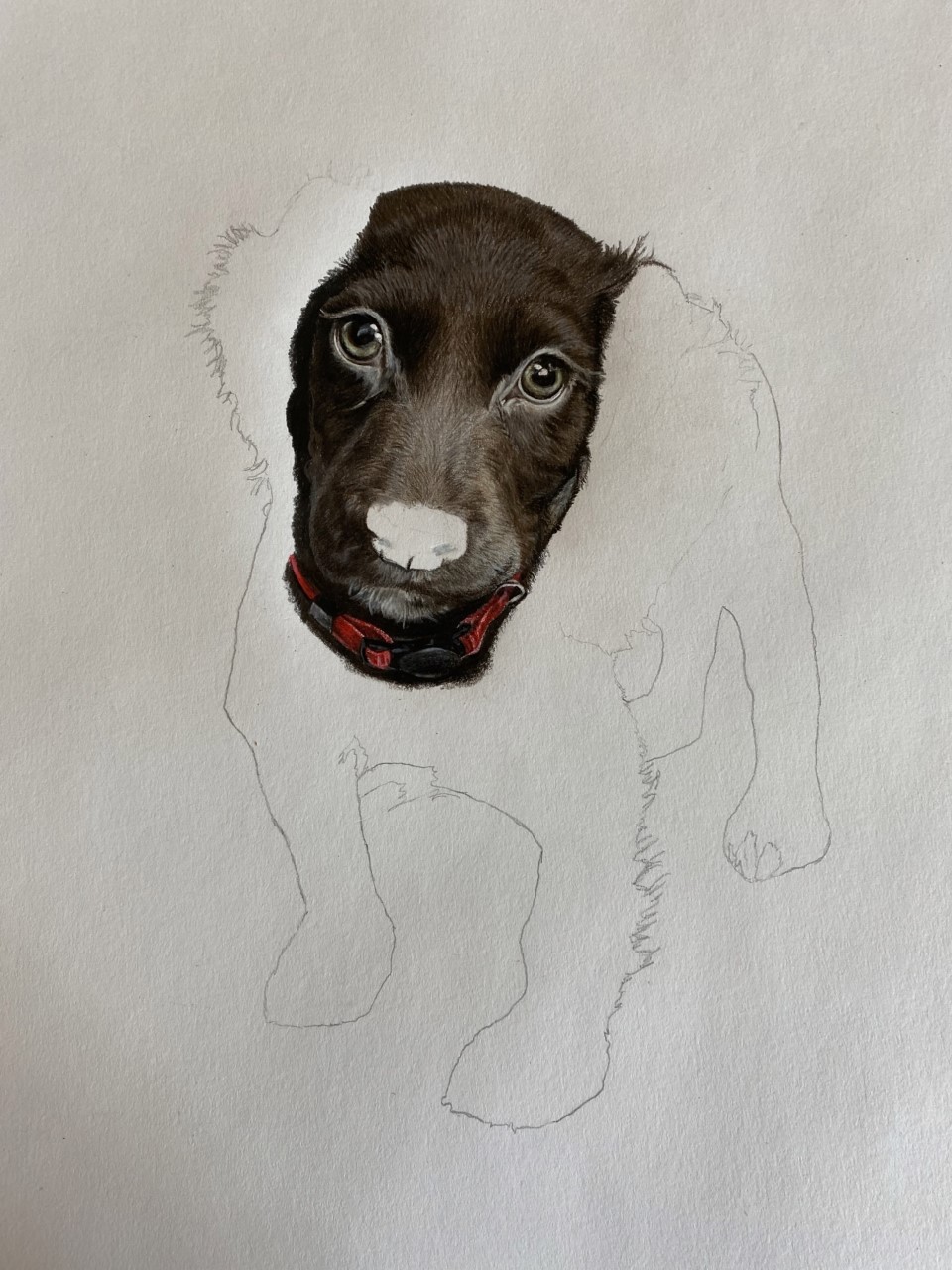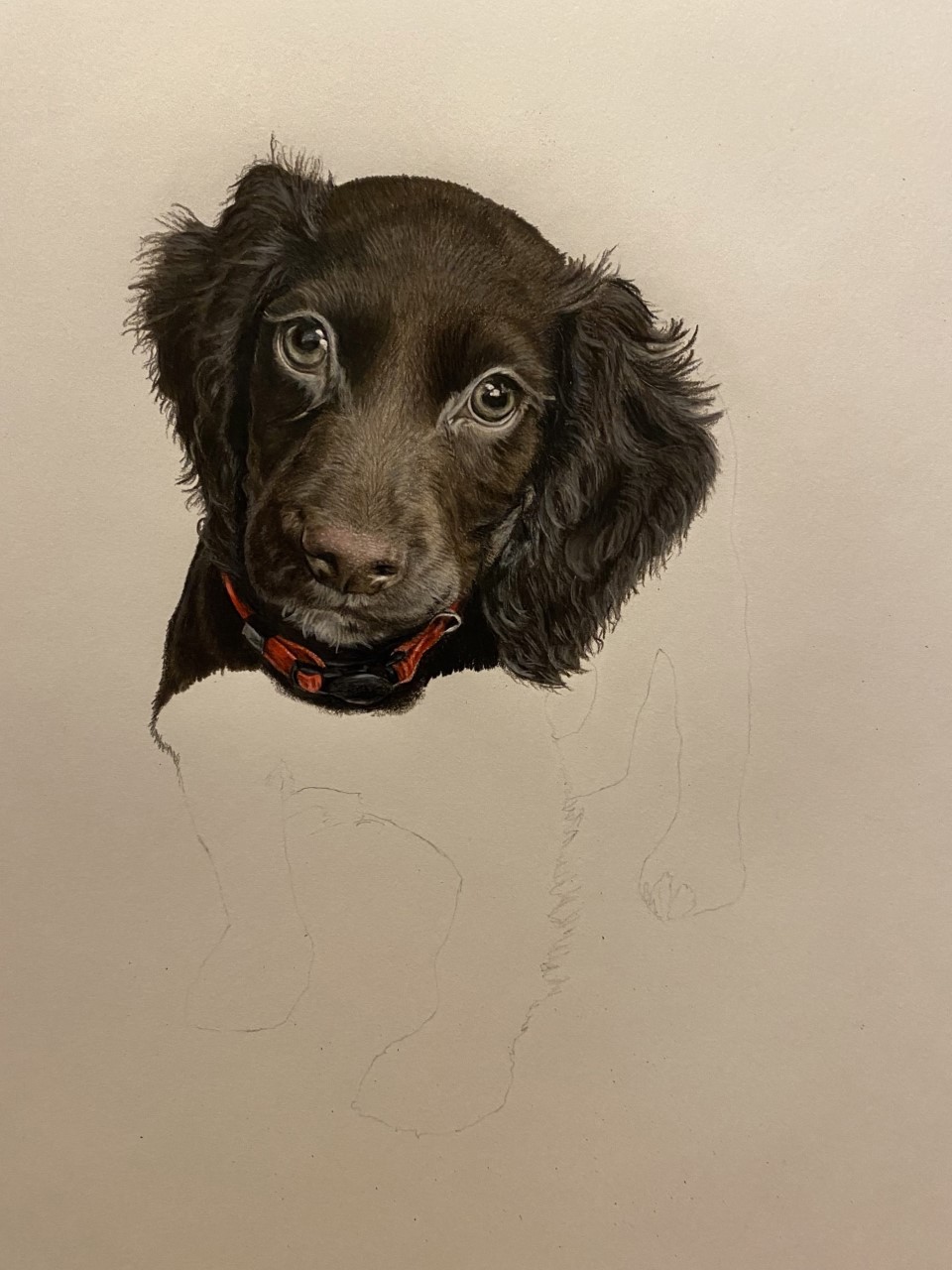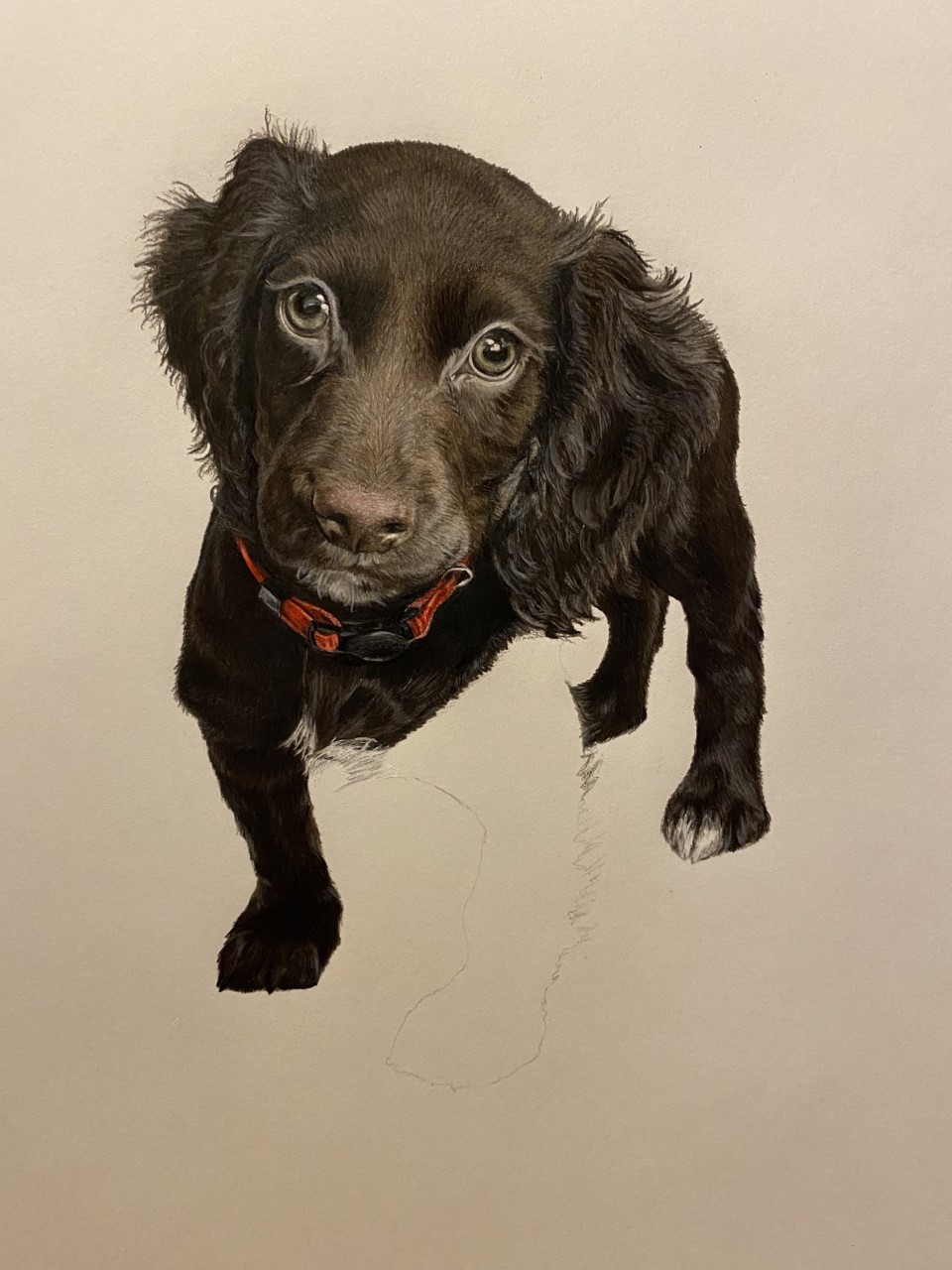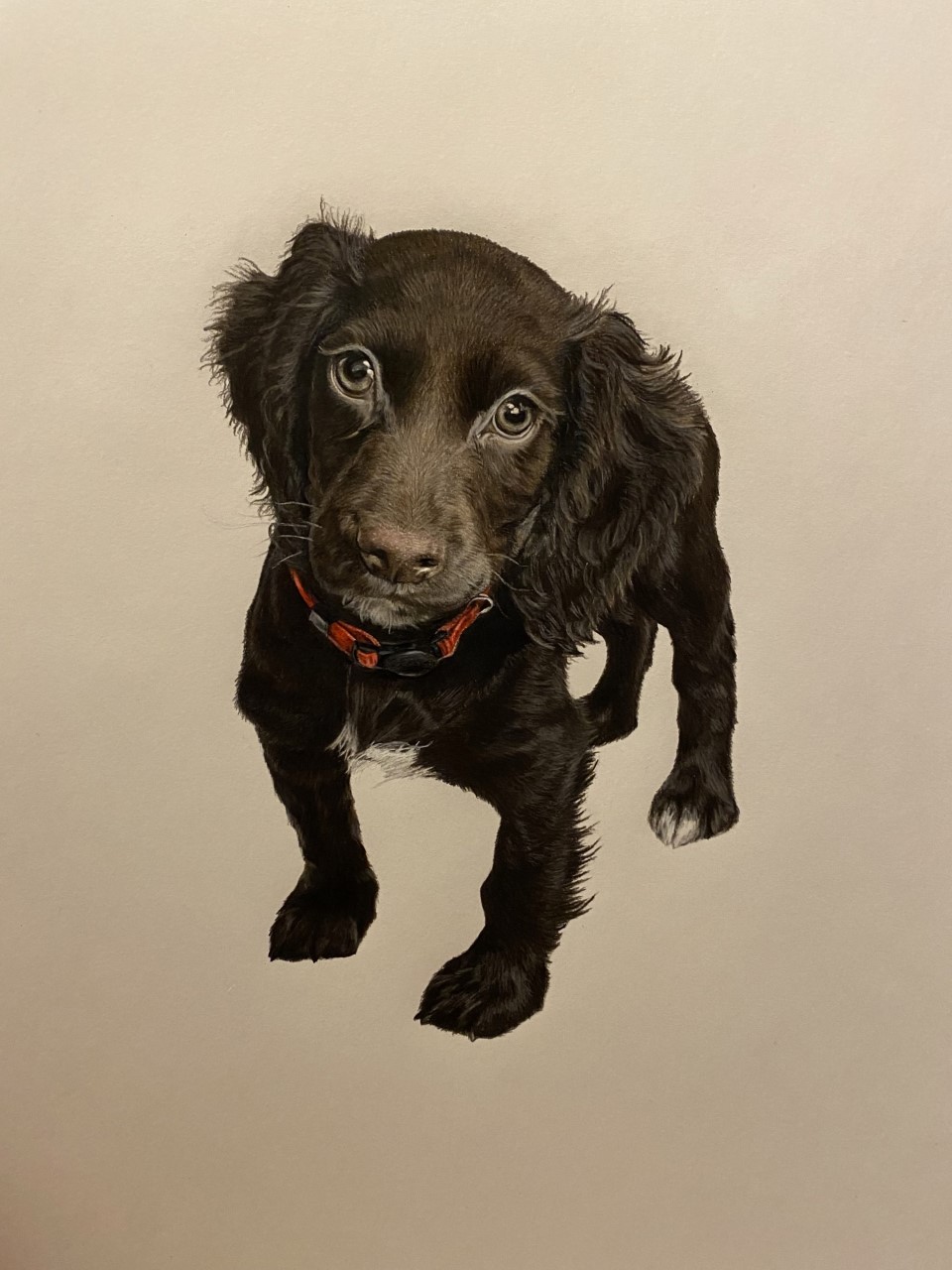 How long would something like this take you?
I can do an A4 piece in 2 weeks. They are very detailed. Poppy was on an A3 piece. The first piece I did was for my Dad – I made him a calendar of 13 Hare pictures, obviously family themed! I got better, the more I drew and that was midway through Y11.
How did you cost out the piece?
The first one was an A3 piece and I wasn't going to charge, it was going to be a gift but when I shared some of the images they insisted they paid. From then I have set a price for £1 per square inch – roughly £100 for an A4 piece.
What sort of medium do you use?
Always coloured pencils, my favourite brands are not being made any more. I used to top up pencils as they got smaller. I also combine it with very fine white gel-type pens as highlighters for fur.
What are you choosing to do at university and in the future?
Zoology  – I  got all 5 of my offers and confirmed Lancaster to stay close to home. I love to draw animals so Zoology could give me a greater insight into representing a cross section of animals. I would love to do parrot drawings! There are a couple of arts-based projects that I want to do after A levels. I am a bit of a mixed bag – animals, authors and art – fantasy dragons interest me. A bigger issue is that I definitely want to do Zoology but unsure what jobs it would lead to –  I've yet to discover.
I am also interested in photography so maybe wildlife photography could even come into the mix? I hope to build up a social media presence through Instagram or Pinterest and people can get in touch with me that way after A level exams.
Watch this space for Charlotte's plans and contact details after she has finished her A levels! We think her work is superb and her transferable arts skills should complement whatever she does in the future.
#aspire24/7