Y13 Biologists beaming from beautiful Blencathra
October's arrival also brought with it the annual Y13 Biology field trip, this time in a change to the norm from Malham Tarn - to beautiful Blencathra!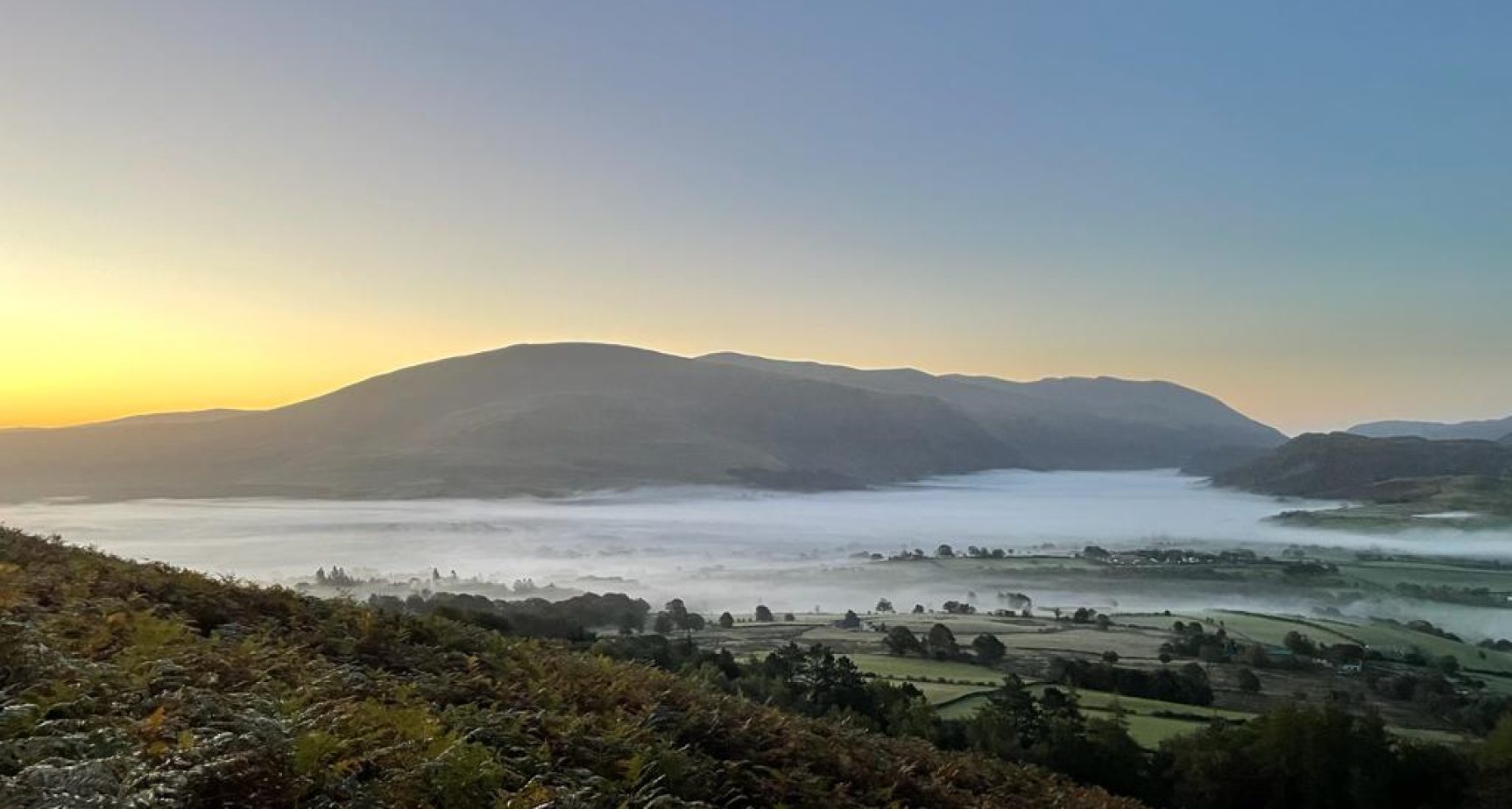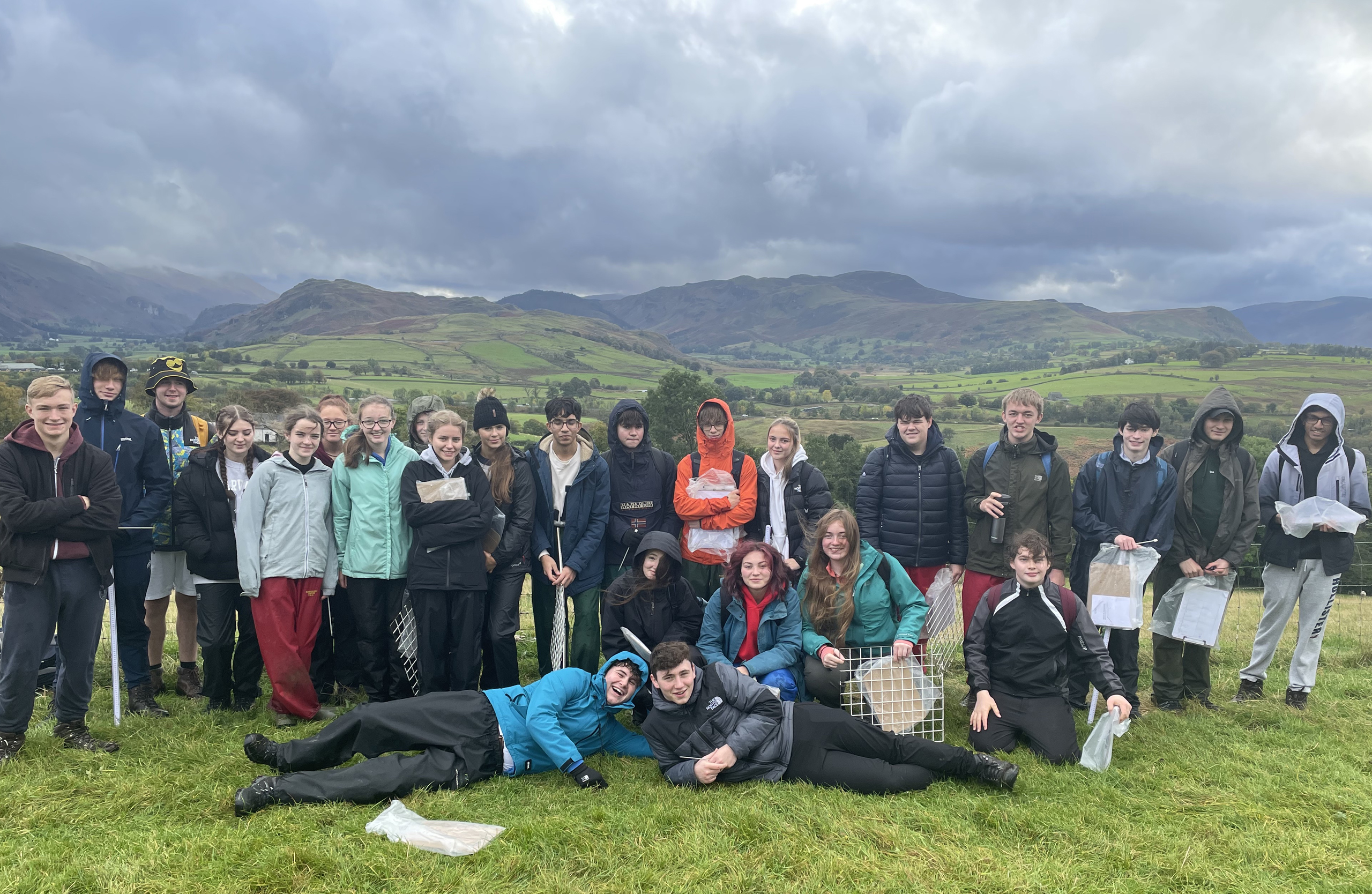 Accompanied by Mrs Pinder, Mr Walmsley & Mrs Otterburn, the students set off on Wednesday morning arriving to drizzle in the Lake District. The afternoon comprised of familiarising ourselves with ecological techniques and equipment, and testing our raincoats! After a delicious tea of chilli we continued in the classroom with statistical analysis.
Thankfully we awoke on Thursday to a beautiful autumnal morning in the Caldew Valley. After a hearty breakfast, and making our lunch, we gathered up our equipment, loaded into the minibuses and set off for the lithosere* (Ed. definition: A lithosere (a sere originating on rock) is a plant succession that begins life on a newly exposed rock surface, such as one left bare as a result of glacial retreat, tectonic uplift as in the formation of a raised beach, or volcanic eruptions).
There were a couple of falls (Mrs Pinder!) on the rocky scree but we successfully completed a core practical investigating the effect of an abiotic factor on the distribution of lichen.
From here we had a quick coffee break and journeyed on to a stream to investigate freshwater invertebrates. Luckily nobody fell in – but there were a lot of soggy socks! Everyone was ready for a tasty tea and cake, which set us up nicely for our final evening classroom session of more statistics.
The fun didn't stop there – the annual observational quiz was a roaring success, as was a fiercely competitive game of Task Masters! Off to bed for our final day.
Friday arrived with more drizzle and our final practical, completed with glorious views! The students were impeccably behaved, and worked thoroughly and efficiently. Well done Year 13 Biologists!