Woodcrafting with Forest School
Our Forest School pupils enjoyed their woodcraft session yesterday, learning and developing skills in sawing and creating pendants from entirely natural materials, all found in our grounds.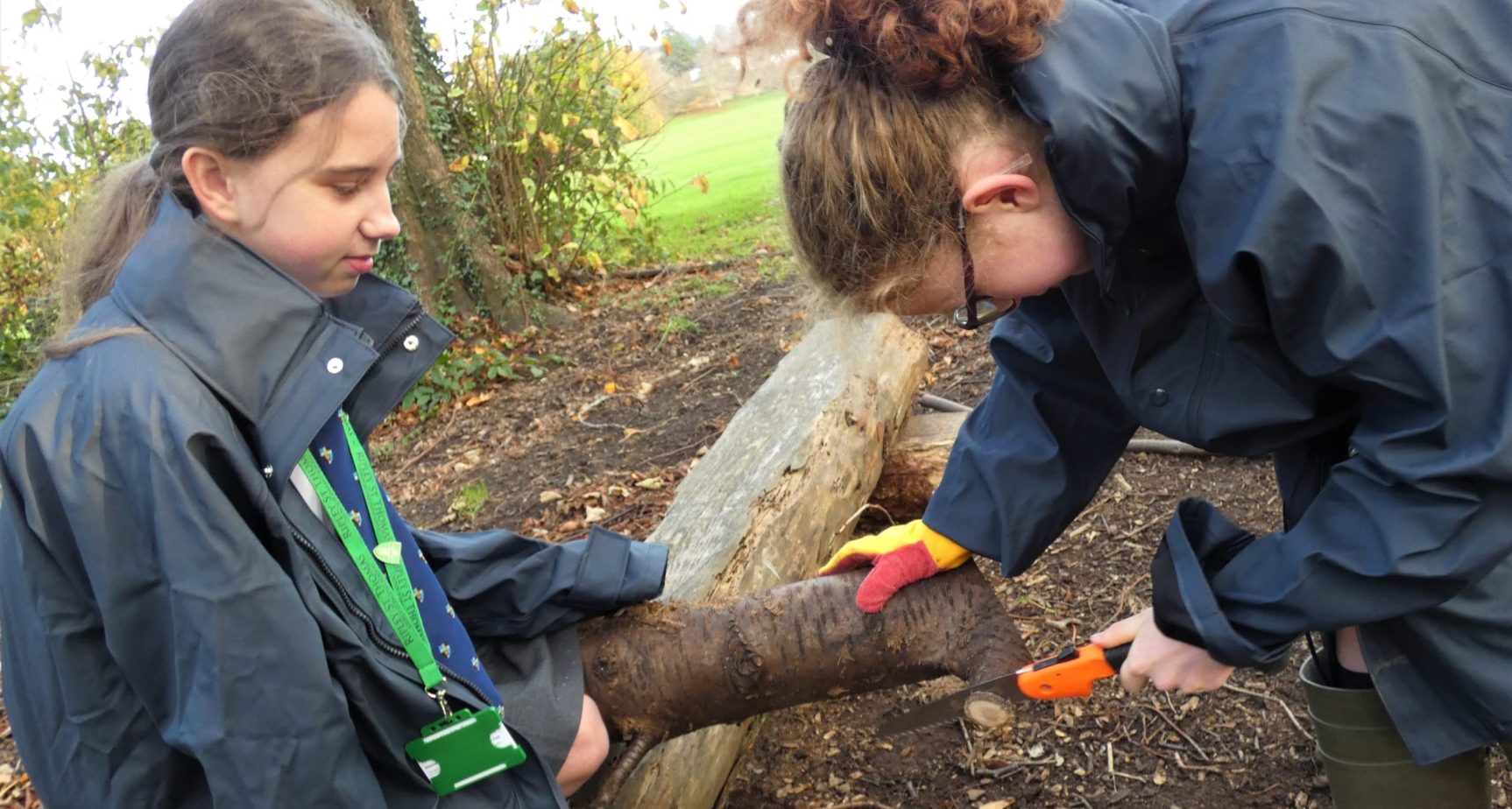 They helped each other, working in teams, to source and select the correct wood, handle tools safely and correctly to saw and drill their slices of wood to create their hanging pendants. Who knew that we could use rhubarb skin to create string or even rope! Mrs Otterburn is really impressed with the way they all participated and learned from each other in a supportive way.
They were rewarded for their efforts with toasted marshmallows on a cold fresh day. Even the marshmallow skewer extensions (for safety) were home-made from specially selected elder twigs!