We were honoured to welcome Author Phil Earle for an inspiring Ripley Libraries organised event for Year 7 this week. Many thanks to Phil for sharing his passion for writing and #frazzles with over 300 young people from Ripley which included visiting Bay Learning Trust schools, Morecambe Bay Academy and Carnforth High School too.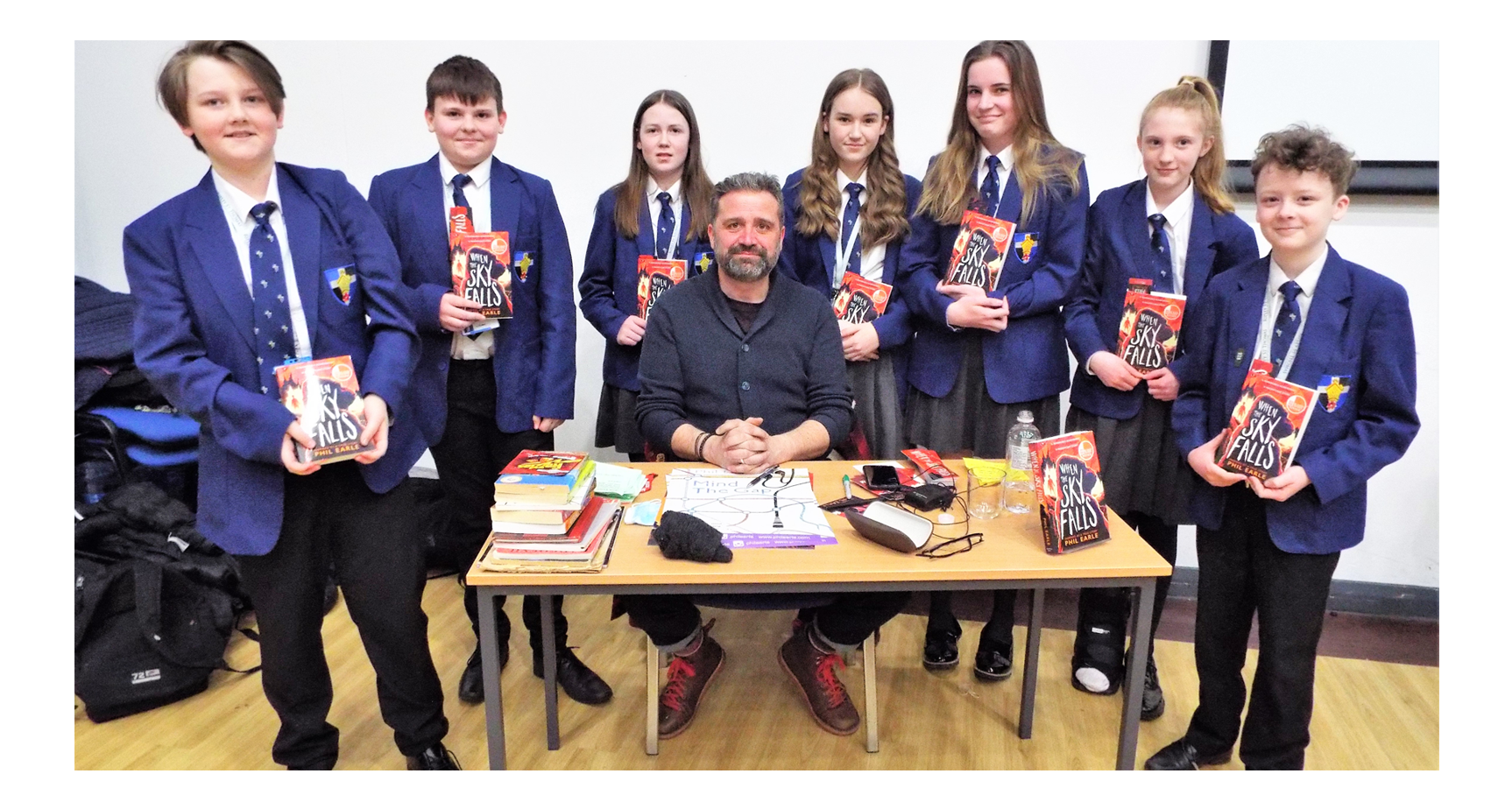 The Phythian Theatre in Sixth Form was packed with excited Year 7 pupils who were enthralled by Phil's engaging infectious personality.
164 of our Year 7 pupils now have a signed copy of his latest book 'When the Sky Falls'. It was clear to see that everyone enjoyed it.