Tri-Star Awards November 2022
On Wednesday 23 November, Ripley Chapel was full of proud Year 10 pupils and staff for the annual "Tri-Star" Awards, undertaken throughout Year 9.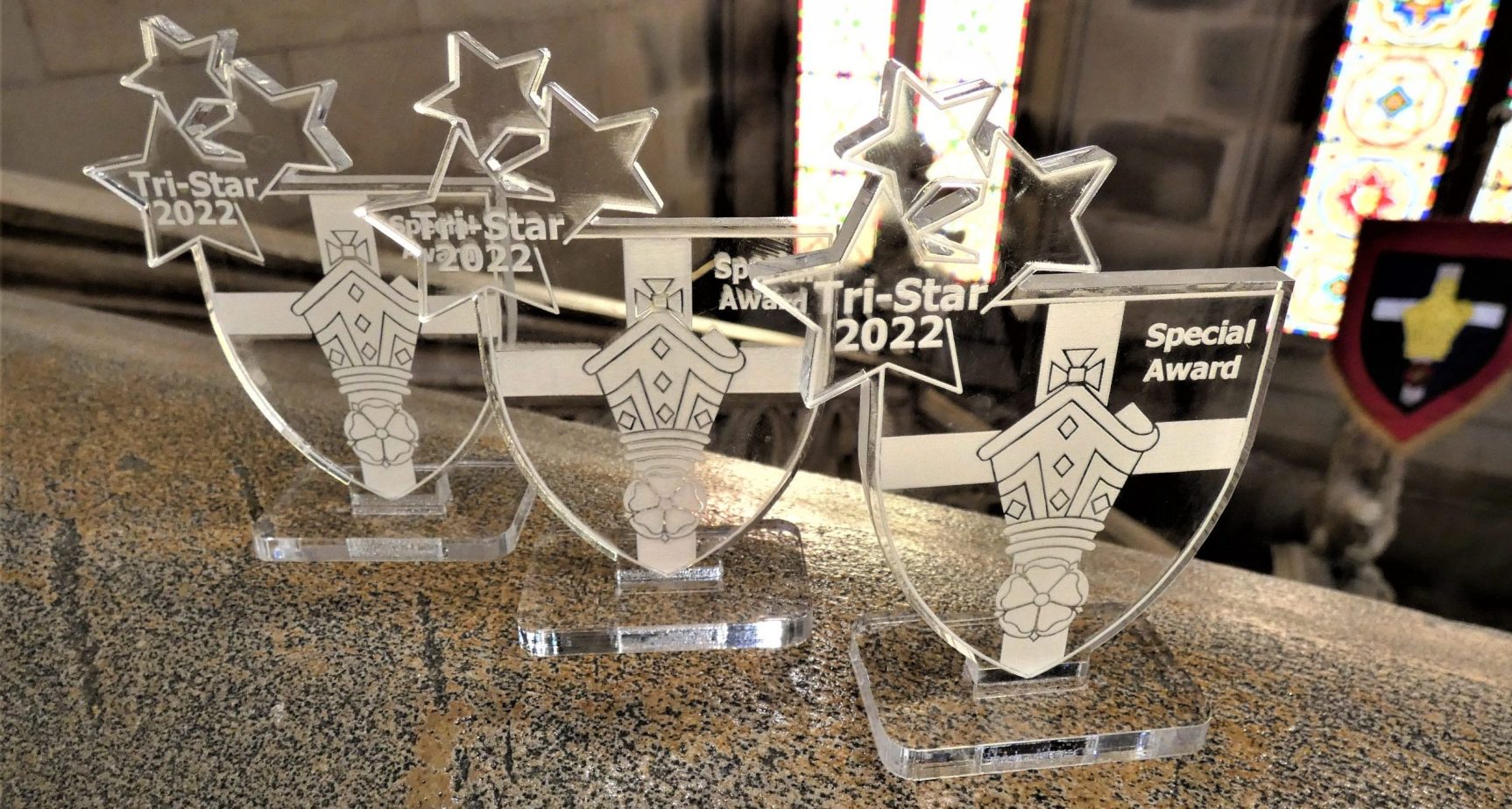 This is a project which begins in Year 9, aimed at rewarding excellent achievement and effort throughout the year.
There are three focus areas:
Charity & Community This is all about the effort pupils put into charity fundraising in and out of school and their contribution to community activities such as church or volunteer work.
Academic Progress This section is designed to give recognition for grades each half term and rewards individual effort in every lesson and for homework for each lesson.
The total number of Ripples/House points are also taken into account.
Personal Challenge Achievements in and out of school in areas such as music, sport and clubs. This required participation in clubs/teams and pupils have gained credit for attending whether they were the best in the group or simply someone who went along and gave it their best effort.
Awards Pupils were awarded Bronze, Silver, Gold or Special Commendation Certificate. This is a certificate awarded to those pupils who have done something 'above and beyond' either in the whole Tri-Star section or in an individual activity. For example if someone has raised a huge amount of money in a particular charity event or achieved outstanding grades across the year.
Overall there were 179 Bronze awards, 40 Silver and 11 Gold with 9 Special Commendation Awards handed out.
Well done to everyone who received their awards and we look forward to this year's Year 9's undertaking their Tri-Star awards soon.