Taizé service embracing diversity in languages
On Tuesday 7th March at 7pm, we held our annual Taizé service in the school chapel. This quiet, reflective act of worship, centres around chants from the Taizé community in France, led by the Chapel Choir. The other defining feature of this service is the reading of bible passages in a range of different languages represented within our school.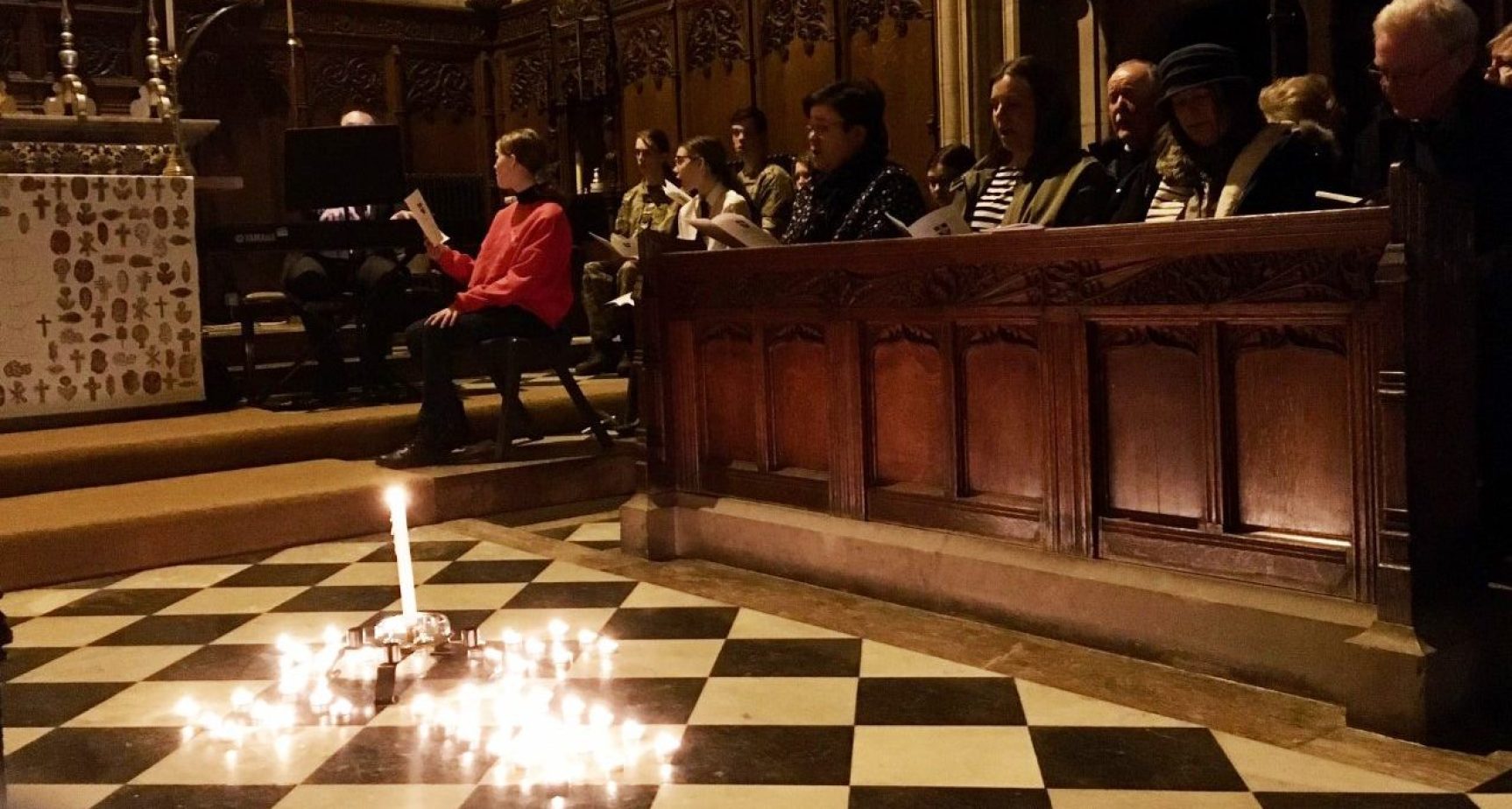 They included the following readings:
John 1:1-5 Read in Polish by Julia Turzyńska
Psalm 67:3-4 Read in Welsh by Clara Spence
Isaiah 2:2,4 Read in Danish by Oliver Brigham
Galatians 3:27-28 Read in French by Mrs C. Walmsley, Principal
Revelation 21:22-24 Read in Spanish by Mrs K. Potter, Senior Leader
LITANY OF PRAISE Read in English by Mr M. Reynolds, Chaplain
BLESSING Ms K. Leong, Ordinand, Lancaster Priory
John 1:14 Read in Cantonese by Micah Lam
We were blessed to be able to celebrate with such diversity within the school community and were rewarded with Mrs Kelly's excellent cakes afterwards!