Super sporty Biathlete Zara making waves #aspire24/7
Year 8 Zara Britton is making her own waves in the world of Modern Biathlon, Triathlon and Pentathlon. She spoke with us as part of the #aspire24/7 campaign recently about her passions. Our #aspire24/7 campaign aims to promote and celebrate the aspirations of pupils outside of school.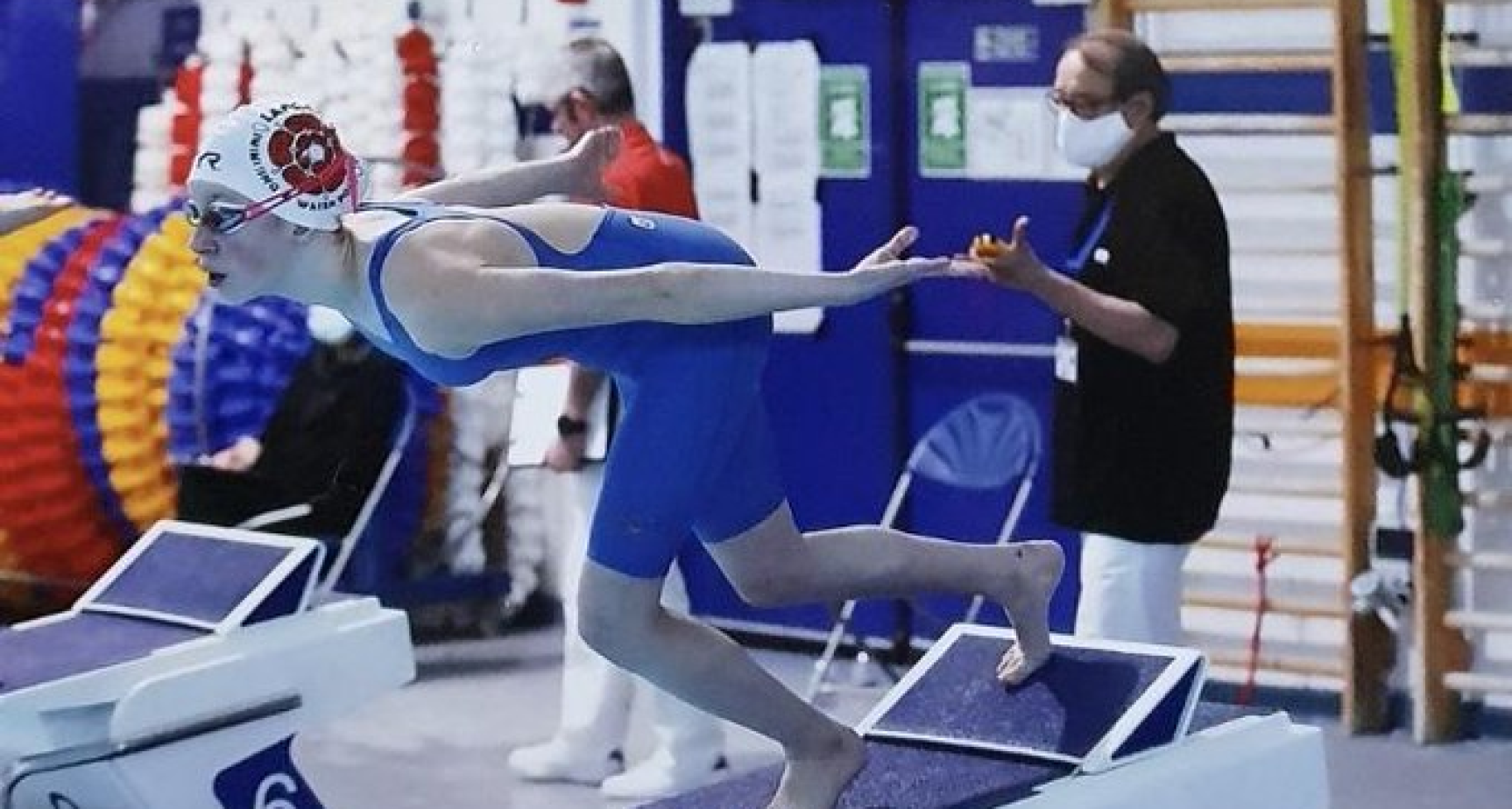 What sports are involved in Modern Pentathlon?
Modern Pentathlon is made up of 5 separate sports. They are running, shooting, swimming, fencing and horse riding, I don't ride but I do the rest which is Tetrathlon. I also do Laser-run which is running and laser pistol shooting, as well as Triathlon which is running, shooting and swimming.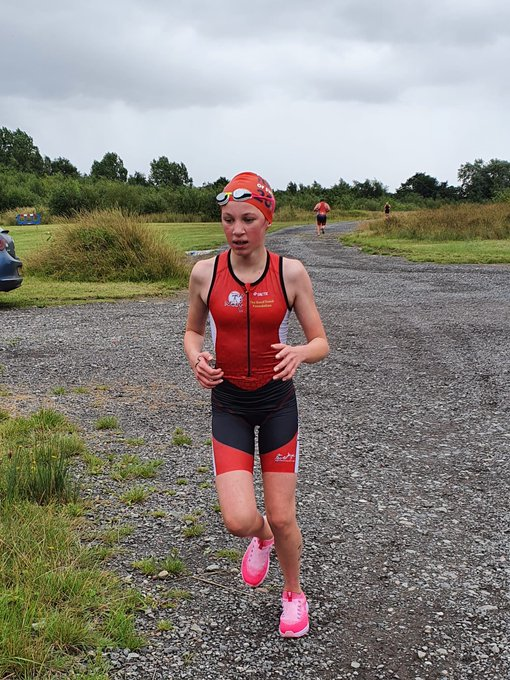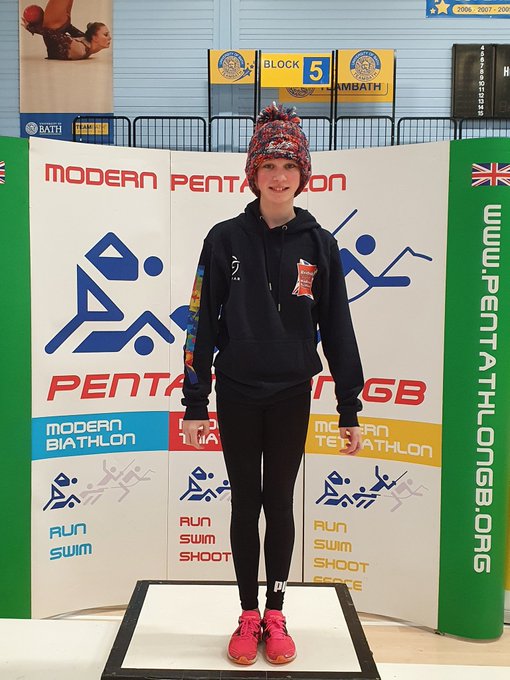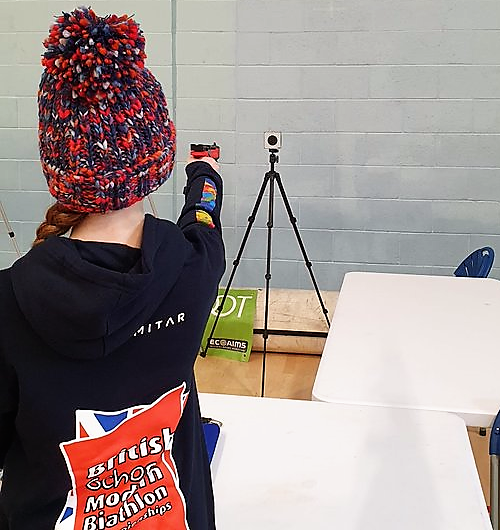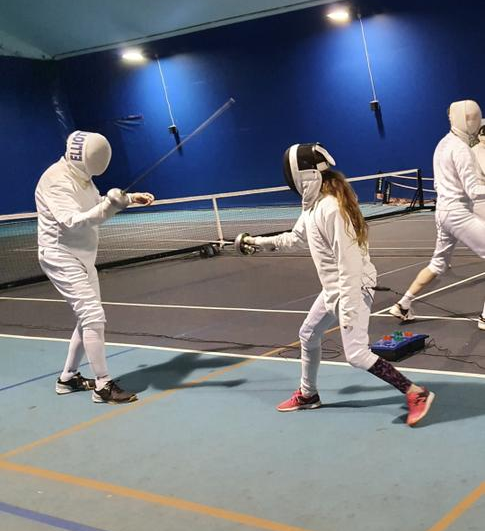 How did you get into this?
I did swimming already with Lancaster City Swimming Club and then my friend from swimming had already joined @NWBiathleHub so I went along and things developed from there.
What is NW Biathle Hub?
It's the @NWBiathleHub based in Clitheroe and has been going for a long time. The coach in charge set it up when she was my age and has carried on ever since.
I know that we have a good reputation in GB for this. Are there connections in your club to enable you to move ahead in the sports?
Yes, my last competition was the 2022 British National Schools Modern Biathlon Championships at Bath University last weekend – I came 31st in the country out of 63 in my age group so I feel proud as this was my first big event. I was 24th on the swim, 35th on the run and 31st overall finishing with 1778 points. PB on both the swim and run too! There is one event that I am going to, which if I qualify means I would go to Athens and there are opportunities in other events to go to Madrid as well.
When I am older I would like to go further. There is a Year 11 boy in our team who qualified for Team GB in his last event so it is possible. We have a few people from Team GB. We do Fencing on Wednesday nights and the Fencing coach comes in once a month and we have a Paralympic Fencer in the group too.
Some really good opportunities there then. Is this in age groups?
Yes at the minute but next year it will change to school year groups. There are quite a few changes to get used to.
We don't know whether riding will be included in the Modern Pentathlon due to last year's Olympics situation with the woman mistreating the horse. At the moment Modern Pentathlon has been removed from the Olympics but we will have to wait to see if that changes back again. We have had to complete a survey to see if we can get it back into the Olympics. I think It's a shame as Team GB have some great Olympic medallists.
How often do you train – it must be quite punishing when you are training for national events?
I go to train in Clitheroe every Saturday morning and swim every day. At the minute as it's not the swimming season we are doing laser running and shooting/fencing. In summer we go to Wigan Three Sisters where we use the water for swimming as well.
I am going to the Hub Camp at Lakeside YMCA 3-5 June which offers training from experienced coaches in run, open water swim, Biathle, Triathle, S&C, Laser-run, fencing and team building.
How do you balance school work and training?
Its OK right now, sometimes when I have too much homework I miss a session but I have my own laser gun at home to use so I can practice and Nick my coach sends us stuff to do too.
What would you say to anyone wanting to get into this as a sport?
Start off with a good sport you feel comfortable at and build it up sport by sport. I started with swimming which is my favourite sport and then went up to Biathlon (running and swimming) and Laser-run – running is my least favourite though but you can't be great at every sport!
Contact http://northwestbiathlehub.weebly.com
Or facebook: @NWBiathleHub twitter:
What are you looking forward to next?
We are travelling to Ashton under Lyne this weekend (at time of interview). There is always some travelling to do – the 4 hour trip to Bath nationals was interesting – we had to keep stopping to charge our electric car!
We urge Zara to keep going! We are all really impressed with the discipline and perseverance in pursuing a sport she loves and having the determination to keep going at such a young age. Who knows, in a few years we may see Zara on one of the Modern sport podiums! Good luck for the future.
Photos credit: Lou Park