Success for Years 11 and 12 in British Physics Olympiads
Mr Menadue recently entered 11T1 and his Year 12 A level Physics student into the online Senior Physics (Y12) and Intermediate Physics (Y11) Olympiad awards.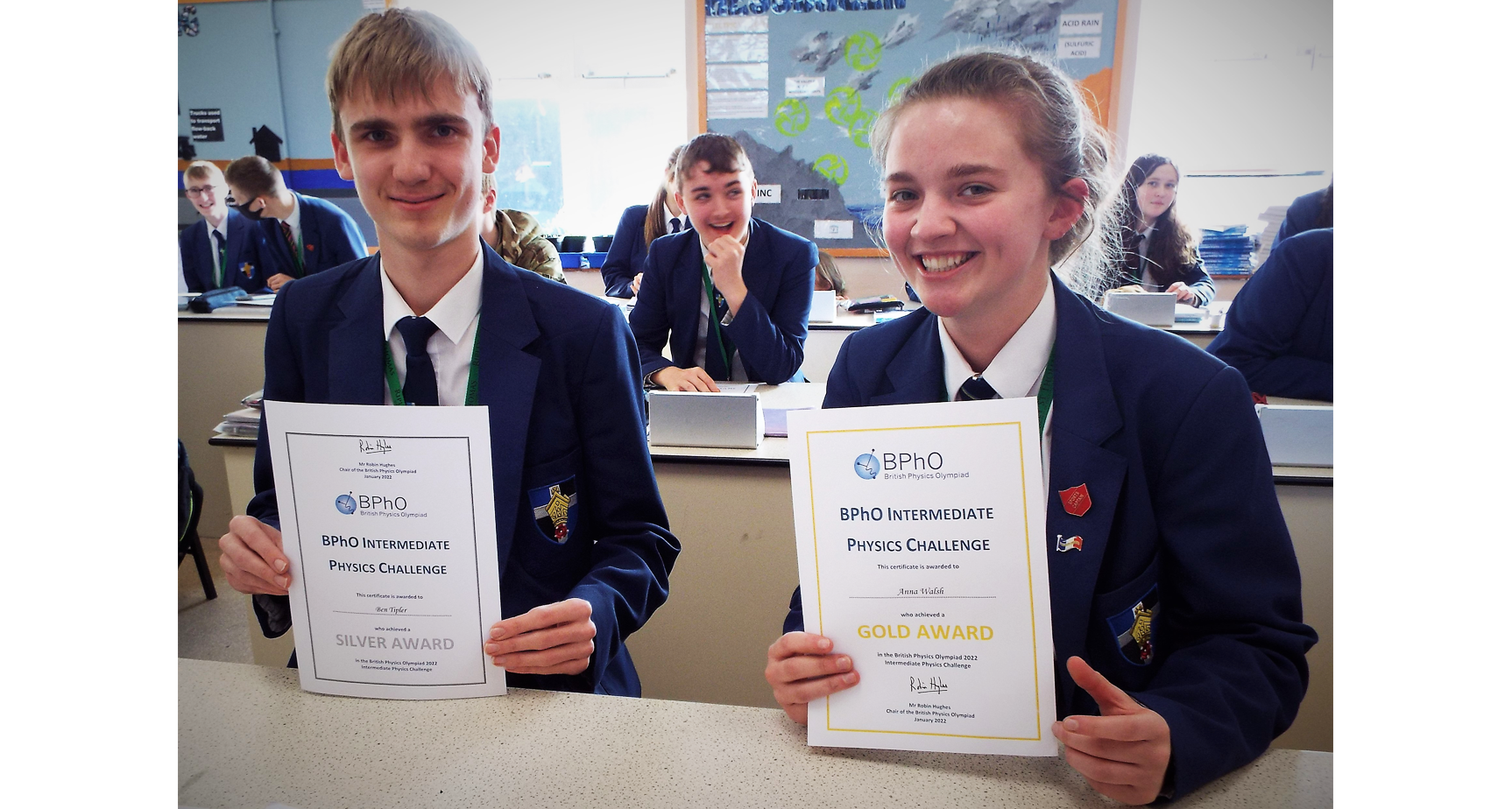 Adam Seward  (photo below second from right) did particularly well flying the flag for Ripley and Year 12 by achieving a GOLD award – this is excellent news for Adam given that 272 schools participated with over 4690 students and he is in the top 18.3% of this group!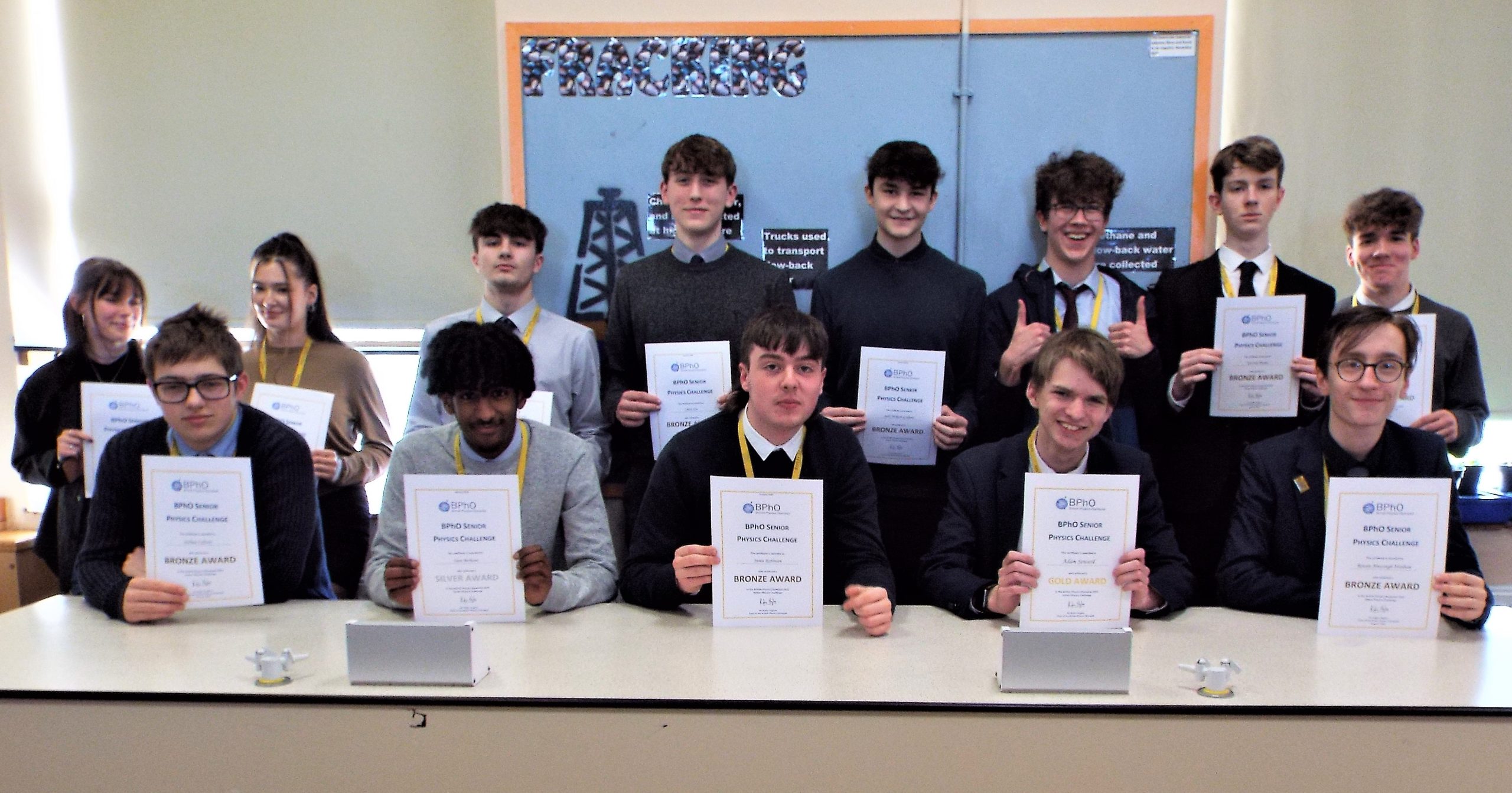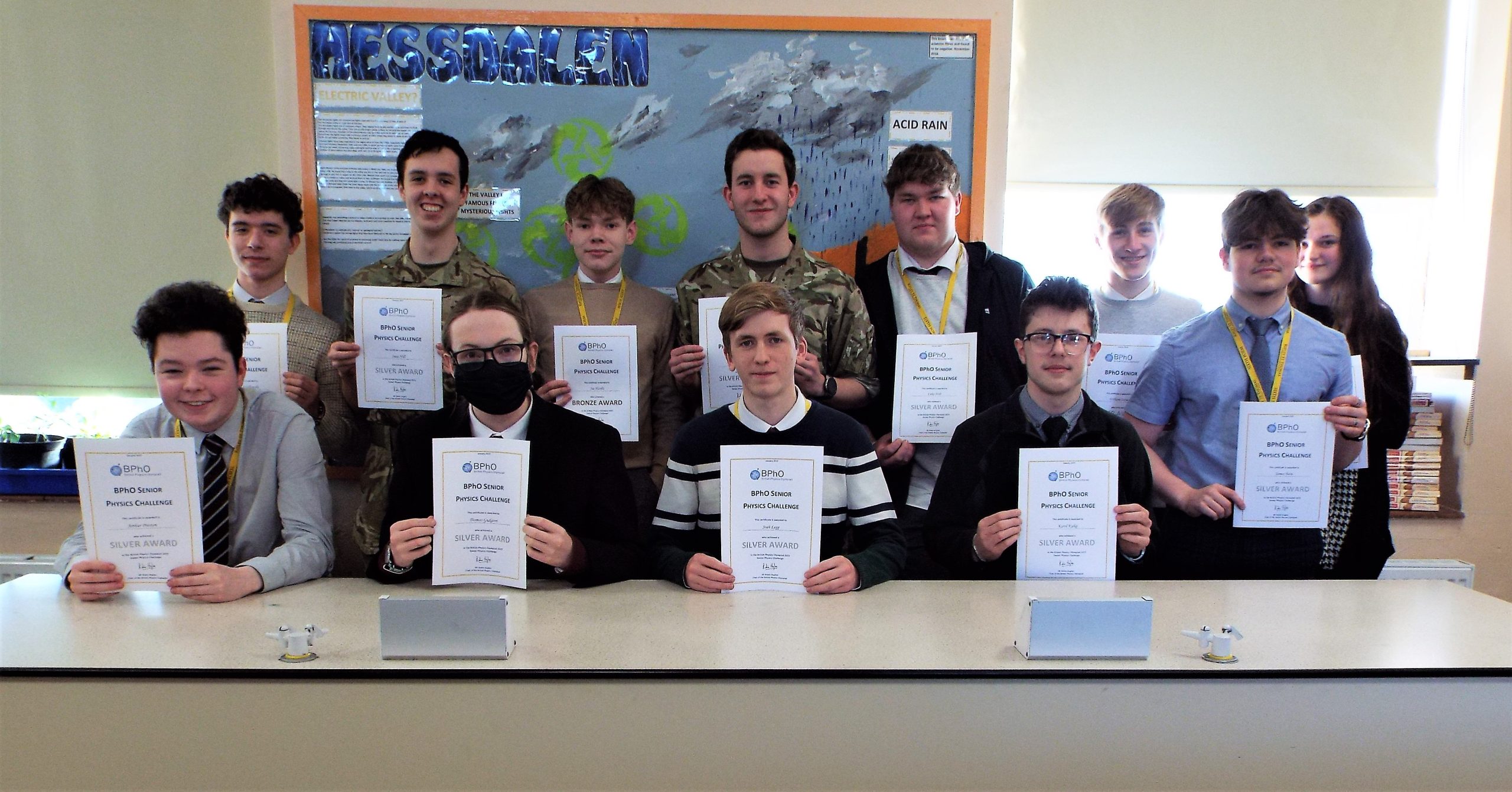 Of the 27  Year 12 students entered, the students achieved, 1 Gold, 11 Silver (33.9%) and 15 Bronze (40.2%). A number of this group will be entered into the more traditional paper this month so watch this space.
Meanwhile, 11T1 had been entered for the Intermediate British Physics Olympiad and pupil Anna Walsh excelled to achieve a GOLD – again coming into the top 18.9% of all entries. The whole group have been very successful – of 27 entries, they achieved, 1 Gold, 21 Silver, 4 Bronze and 1 Commended, setting them all up very nicely for future papers.

Mr Menadue and the Physics department are very proud of both groups achievements – good luck for future competitions!