STEM Challenge Day reaps rewards for Year 9
On 30th March Mr Hamersley took 10 Year 9 pupils to Lancaster University for a STEM Challenge day. We were the only school from Lancaster amongst a dozen schools from the North West.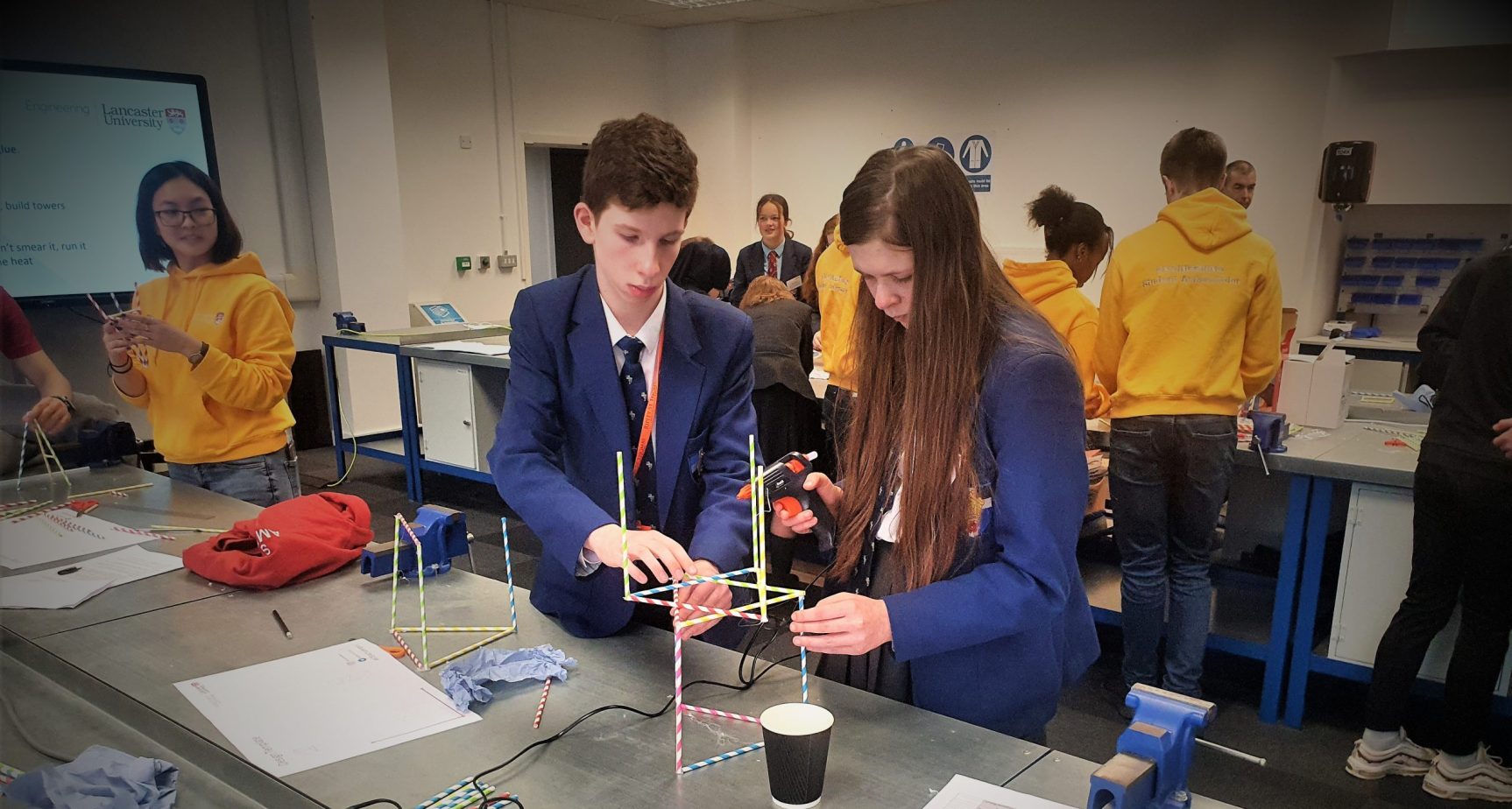 In the morning the students participated in an event to help a fictional island "Lancastria" recover from a natural disaster. They had to plan and cost the implementation of a new water supply, renewable energy resources and plan for the delivery of supplies from a ship at sea. They were encouraged to work creatively and collaboratively to meet a budget and time constraints.
In the afternoon they had the option of touring the Engineering/Maths, Physics, Chemistry, Environmental Science or Sport Science Dept.
While in the Engineering dept, two Ripley pupils (Andras and Isabel) were judged to have built the best tower as it was the tallest but did also hold a decent amount of weight!
Well done to the whole group – you were a credit to the school and yourselves.