Silver Trowel memento for Year 10 laying first foundations
On Monday 5 July, a small group of Year 9 pupils along with Dr Haigh and Mrs Taylor walked next door to the Royal Lancaster Infirmary to lay the first bricks in the new Energy Centre. We had been invited as a thank you for all the support given by the school to Health Care staff and the hospital during the pandemic.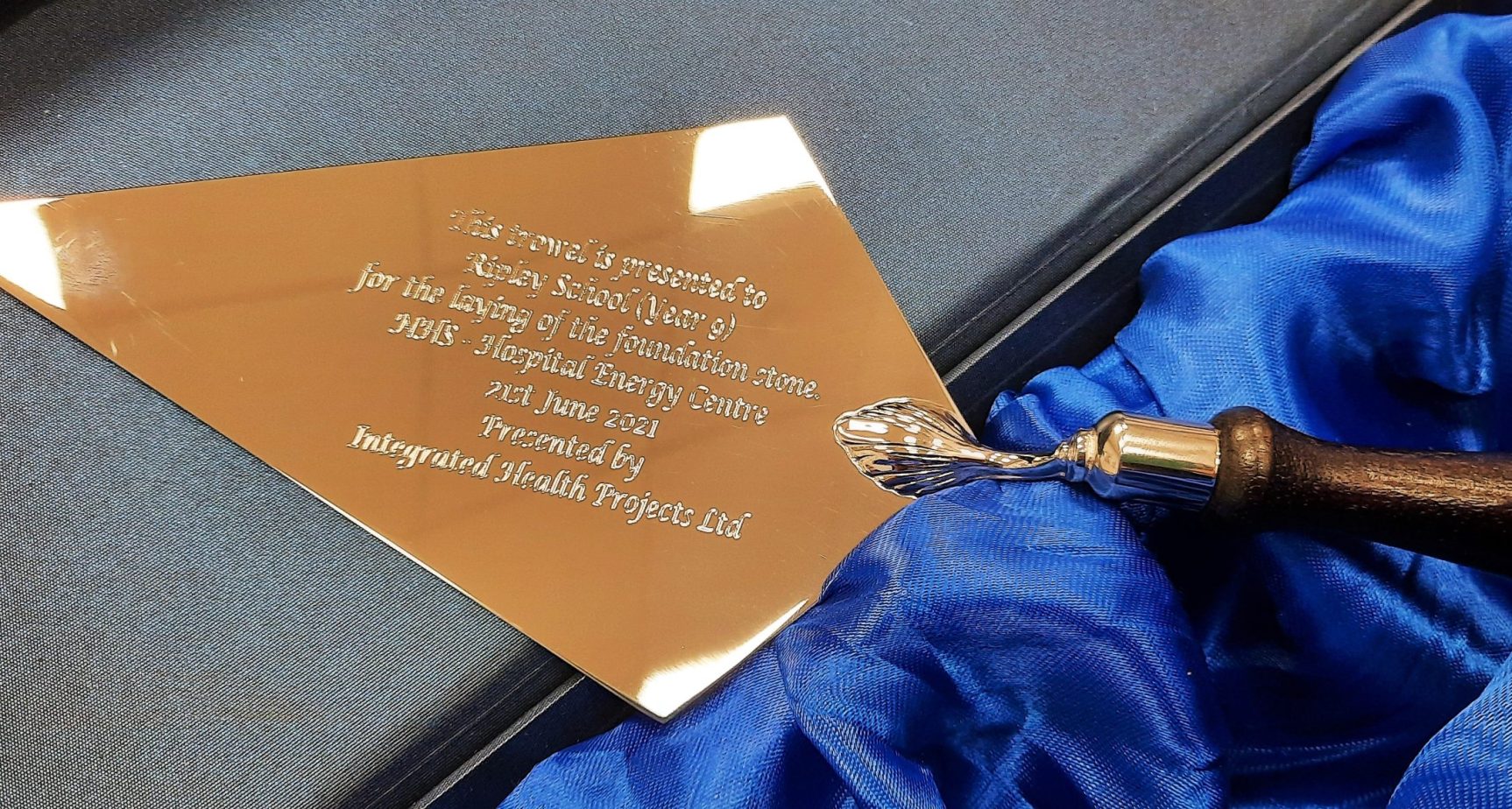 Today, as an extended thank you, the same group of pupils, now in Year 10, together with Mrs Walmsley and Mrs Taylor received an engraved silver trowel for the school as a memento. This was presented to the group by Andy Lamb and Paul Coward, Capital Project Leads in Engineering (Andy) and Building (Paul) at @UHMBTCapital
The engraving says:
"This trowel is presented to Ripley School (Year 9) for the laying of the Foundation stone NHS Hospital Energy Centre
21st June 2021
Presented by Integrated Health Projects Ltd"
The Energy Centre is due to be fully operational by Feb 2022 and Ripley St Thomas pupils and staff were privileged to have been invited to help lay the first foundations.