Ripley Geographers enjoy Spectacular Iceland trip
Over October half term, from 20-24th October, Ripley Geography staff accompanied 50 pupils from Years  10 and 11  on the school trip of a lifetime to Iceland.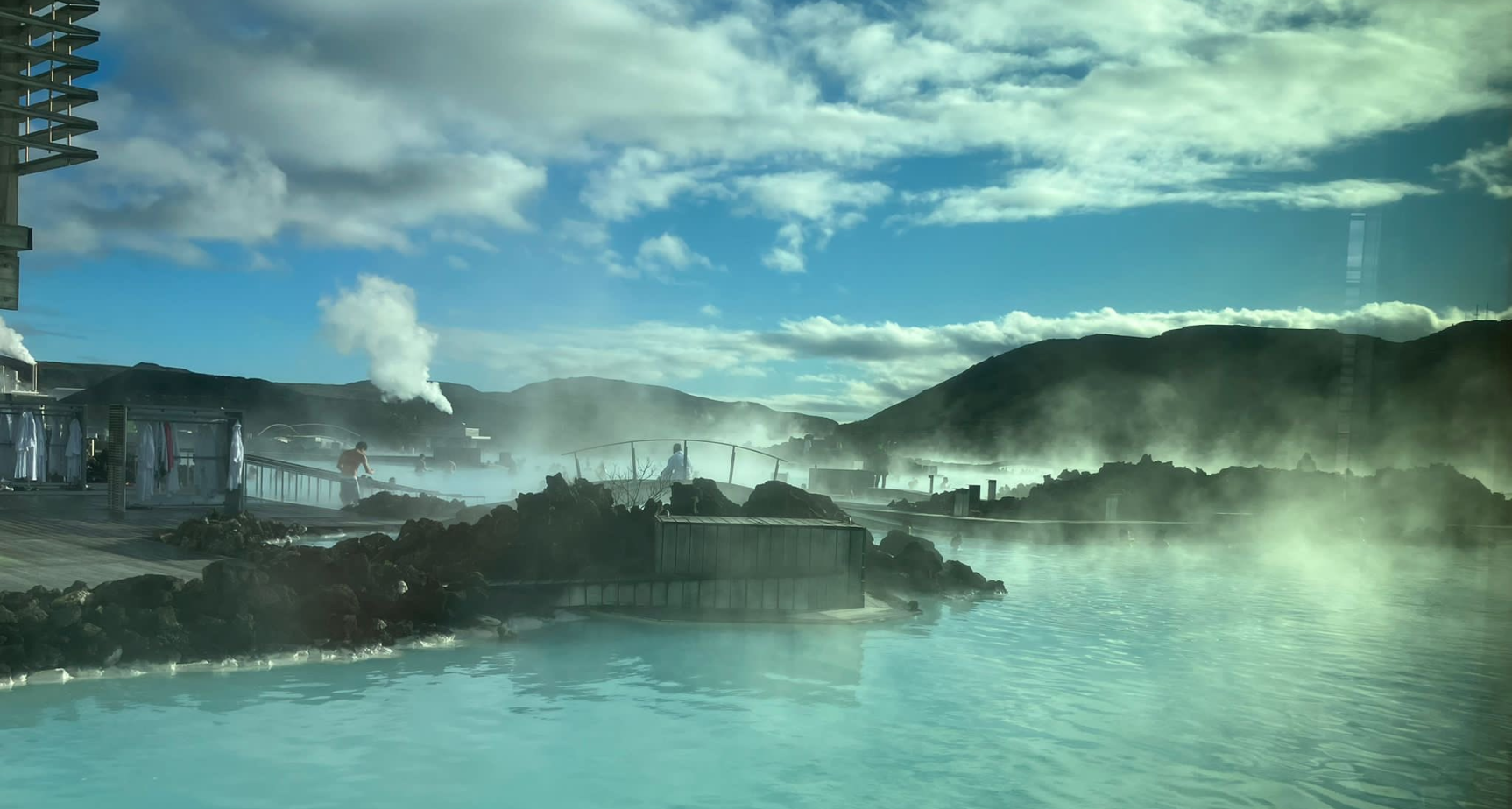 Our first evening in Iceland included a visit to the Bridge between the Continents as the sun set.
The itinerary included hiking on the Solheimajokull glacier, wearing crampons and helmets, we were able to climb up the snout of the glacier and sample some fresh glacial meltwater.
Iceland being the land of ice, fire and water, waterfalls and water featured very highly on the trip with visits to the spectacular 65m high Seljalandsfoss waterfall – we walked behind the cascade of water – and to the amazing 32m tiered waterfall Gullfoss the 'golden waterfall', also made famous as a location in the film Prometheus.
Above ground we visited Gunnuhver hot springs, named after an angry female ghost, Gudrun, whose spirit was trapped in the hot springs by a priest 400 years ago. We enjoyed a swim at the famous Blue Lagoon and Gamla Laugin "the secret lagoon". The oldest swimming pool in Iceland, naturally heated from geothermal hot springs.
Va ðmálahver, Básahver, or Litli Geysir (active geyser which spouts every few minutes), provides 100% of the water supply in the lagoon. The pool water flows continuously, and it takes only 24 hours to its complete replacement. It was warm, clean, and rich in sulphur, with a temperature of 38-40 Celsius.
On the last day it was time to go underground! We visited the lava field, named Fagradalsfjall (beautiful lava valley) in Nátthagi Valley, created after an effusive fissure eruption in March 2021. This involved a morning expedition into Raufarhólshellir, one of the longest lava tunnels in Iceland. Our journey into Raufarhólshellir was a unique experience where we could witness the inner workings of a volcanic eruption. We walked in the path of lava that flowed during the Leitahraun eruption, which occurred east of the Bláfjöll mountains about 5200 years ago! Of course, none of this would be accessible at the moment with the current geothermal activity, everything was very safe when we visited last month giving us the chance to visit such spectacular locations. Iceland is prepared and always on standby for such events.
The whole group had an amazing trip – staff included!
What was one of your best memories of the trip?
"Swimming in the warm waters of the secret lagoon surrounded by a barren but beautiful landscape" Ethan
"Being on top of the glacier!" Clara
"Probably getting christened a Viking and how  everyone took on the challenge" George
"All activities were fab, however if I had to pick one it wold be walking around the national park and Graham explaining the geography of it" Patrick