Ripley Christmas Carol Service
On Tuesday 13 December, we held our annual Carol Service in the Chapel at Ripley.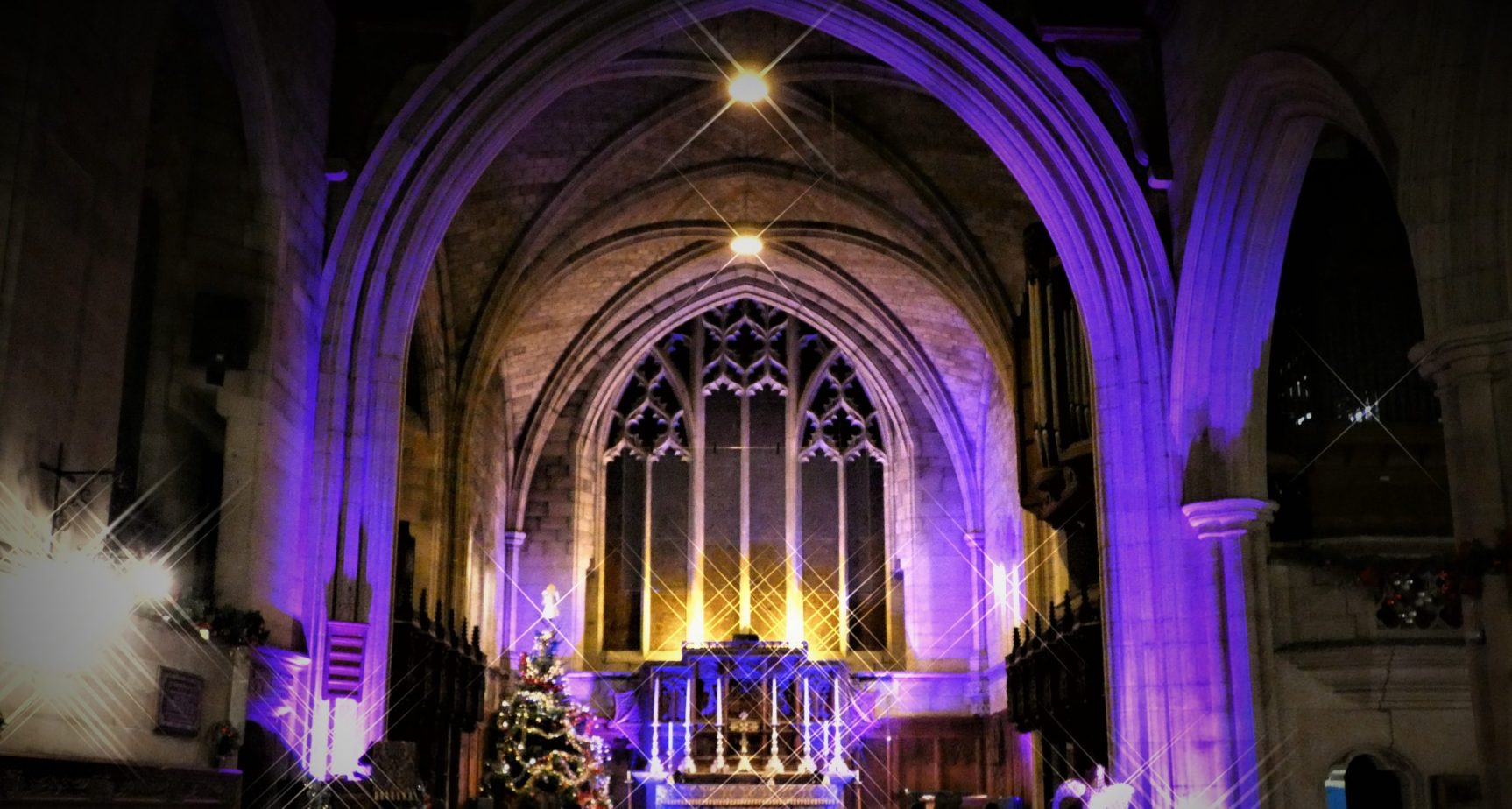 The Chapel looked serenely majestic as a packed congregation, chapel choir, staff, peripatetic music staff and pupils and their families rejoiced together, enjoying a multitude of traditional carols and readings from pupils and staff. Carols included Once in Royal David's City, O Come O Come Emmanuel, O Little Town of Bethlehem, Hear on the Heights, O Come All Ye Faithful and Hark the Herald Angels Sing.
From the Choir, we heard beautiful renditions of The Truth from Above by Ralph Vaughan-Williams, Still, Still, Still by Philip Ledger, Sans Day Carol by John Rutter, Tomorrow shall be my Dancing Day by John Gardner and In the Bleak Midwinter by Harold Darke.
Mr Michael Reynolds, School Chaplain welcomed The Rev'd Leah Vasey-Saunders, Vicar of Lancaster who read the Bidding Prayer, Lord's Prayer, the Address and the Dismissal. The evening continued with Lesson and Collect readings from Olivia Sutton in Year 7, Jenny Bowyer in Year 8, Joshua Sowerby in Year 9, Benjamin Pollitt in Year 10, Lily Stark in Year 11, Lauren Hamilton in Year 12, Isaac Hill in Year 13, Mrs Pinder, Mr Goddard and the Vicar of Lancaster and Prayers of Intercession from Mrs Kelly, Chair of the Friends of Ripley St Thomas.
Both the opening and closing organ music was provided by Mr Andy Plowman and Chaplain Michael summed up the evening with thanks…
"Special thanks go to the Ripley Chapel Choir (led by Mr Gillthorpe and accompanied by Mr Plowman), and to the Friends of Ripley for leading the decoration of the chapel and for providing refreshments. The retiring collection will be given to support the work of the Olive Branch charity in Lancaster, who seek to support those suffering distress and poverty. May you see the hope that is Jesus this Christmas."
God bless.