Ripley CCF summer trip from the Cadet's view                                            
LCpl Jonas Leong-Smith in Year 13, wanted to give us a glimpse of our cadets' experiences on their visit to RAF Lossiemouth in Scotland over the summer break.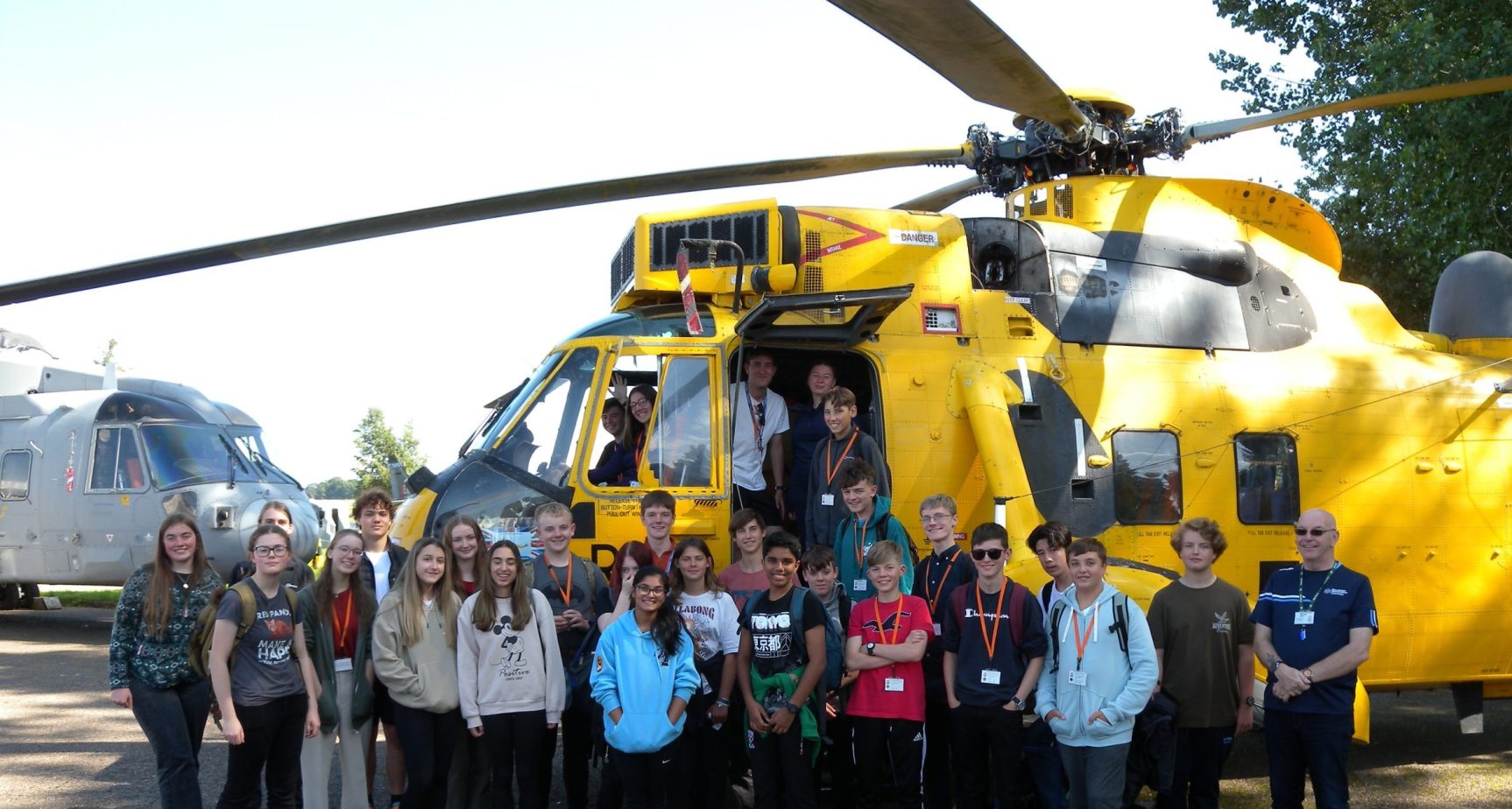 "The RAFAC Camp to RAF Lossiemouth was the most enjoyable aspect of the Ripley CCF that I have experienced. We were all in awe at the sight of the Panavia Tornado at the entrance to the base and it instilled a sense of excitement for the upcoming 7 days in us all."
"The visit to the Morayvia Aviation Museum on our first full day on camp provided us an incredible look into the past of many of the aircraft that had flown at Lossiemouth and the predecessors of others we would see in the coming week, such as the Buccaneer, Nimrod and a Sea King. Many of the staff at the museum had flown the aircraft they described, so their depictions of the aircraft were in depth and fascinating. The explanations of the Eurofighter Typhoon, and my personal favourite, the P-8 Poseidon by the aircrew that worked on them on base allowed us to gain an unparalleled view of the missions of the aircraft. We were also given the opportunity to see the planes up close and walk inside the Poseidon's cockpit, fuselage and wheel bay."
"We were split up into a pair of flights, Poseidon and Typhoon. This allowed us to do activities in more manageable groups, such as when we were using the DCCT range and our visit to the RAF Regiment armoury towards the latter half of the week. We handled weapons all the way from sniper rifles and heavy machine guns to submachine guns and pistols, which I'm sure was many cadets highlight of the week. Each flight also had a designated Teddy Bear that we had to take care of for the duration of the camp. Ours was named Lucas, named after Philip Lucas, the test pilot for the Hawker Typhoon."
"We also received a crash course in the survival equipment and training that serving personnel gain. During this, we watched a group of the shorter cadets enact the standard procedures for operating the deployable life rafts, and then tried to beat the current base record of fitting cadets into the raft. The previous record was 26 cadets, but we managed to fit all 30 of the cadets who were on the camp."
"The camp was fantastic, and I and many other cadets await the next camp with excitement."
LCpl Jonas Leong-Smith, Y13.
Thanks Jonas! Sounds like an experience not to be missed!