Ripley Cadets outdoors with Duchess of Cambridge
20 very lucky Ripley cadets recently enjoyed a thrilling day out in the Lake District with Her Royal Highness - who is Honorary Air Commandant of the Royal Air Force Air Cadets - in outdoor activities, including mountain biking and abseiling.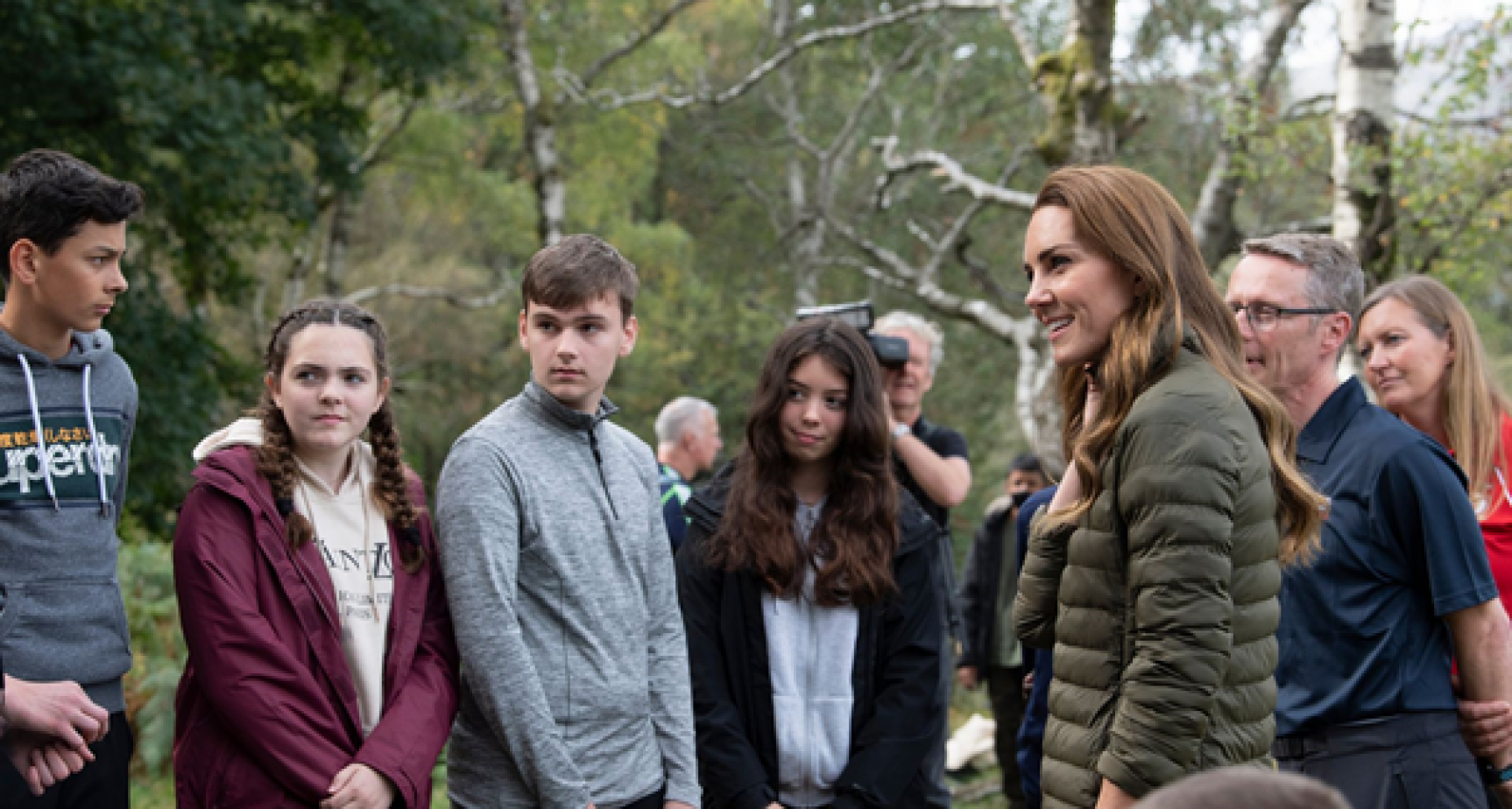 Kate was in Cumbria to mark the reopening of the Windermere Adventure Training Centre after a £2m refurbishment. The improved centre will allow hundreds of cadets to visit the Lake District each year and take part in a wide variety of activities, building their confidence and leadership skills and achieving their Duke of Edinburgh Awards, which are always very popular here at Ripley.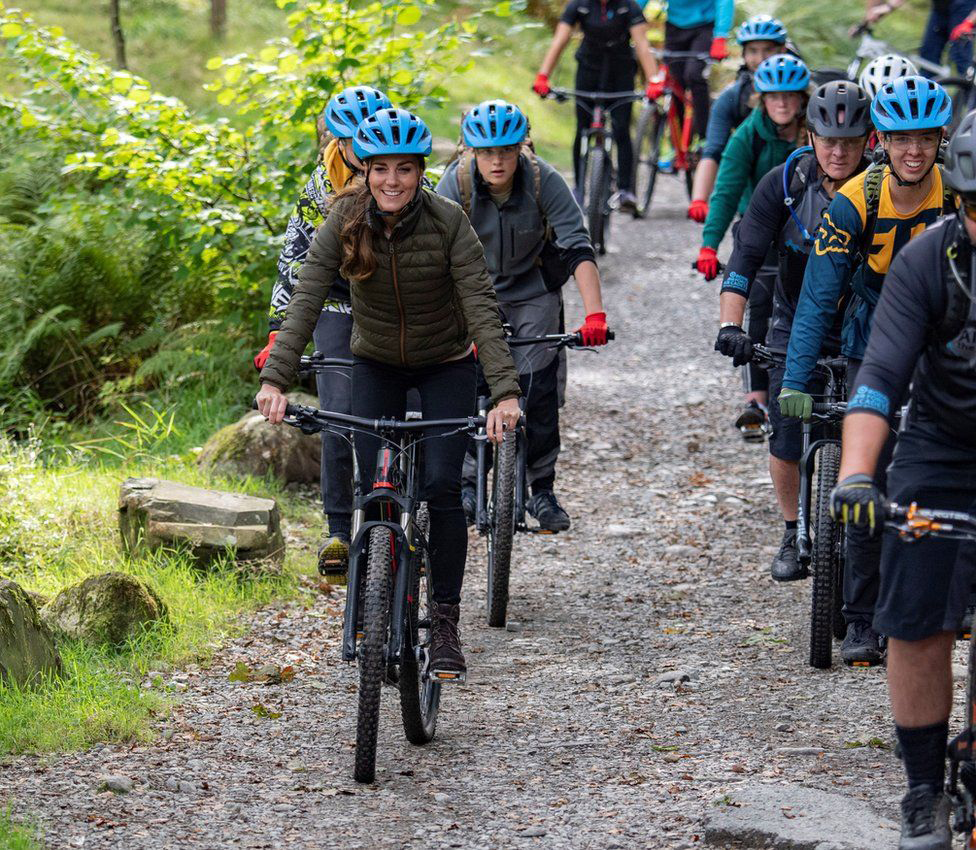 After mountain biking with a group of cadets, the Duchess tried abseiling at Cathedral Quarry in Little Langdale. Year 9 Iteoluwa spoke to her while waiting to abseil:
"She was about to abseil and I was next in line, so she asked me if I wanted to go before her. I was a bit scared so I said no" he said.
"I think she was very kind. Even though she is a royal highness she still does things normal humans do."
The Duchess asked the teenagers about the activities they took part in and how the pandemic had affected their mental health. She said of the activities "It's so great to have these challenges".
Our Cadets were all quick to emphasise Kate's personable nature.
Year 10 Abby, said: "I found out this morning we would be meeting her and it was a total shock. I was just like 'wow'.
"She was very nice and not what I was expecting, she was more down to earth."
Year 12 Fergus, said: "It was a fantastic experience to talk to Her Royal Highness, really informative.
"She was really interested in what we have been doing, what we have been up to, how we are coping after Covid."
She chatted to the Cadets about their experiences of the last year and a half, with many of the organisation's activities curtailed by the pandemic. Fergus proudly told her of his experience flying in an RAF Chinook helicopter last week.
The Duchess was then treated to a cup of tea brewed on a Trangia camping stove.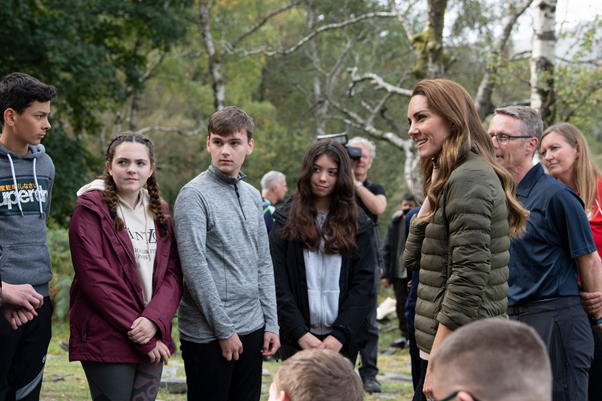 School Staff Instructor McAlister said:
The cadets were "buzzing" on the way back.  It was a long day for the CCF staff but watching their faces made it all worthwhile."
Several of our cadets are in news report pictures and please watch the Royal Family Channel YouTube clip below showing how they enjoyed their time.