On our second PSHE Day this academic year, each year group focused on specific themes for the day relating to their personal social health education.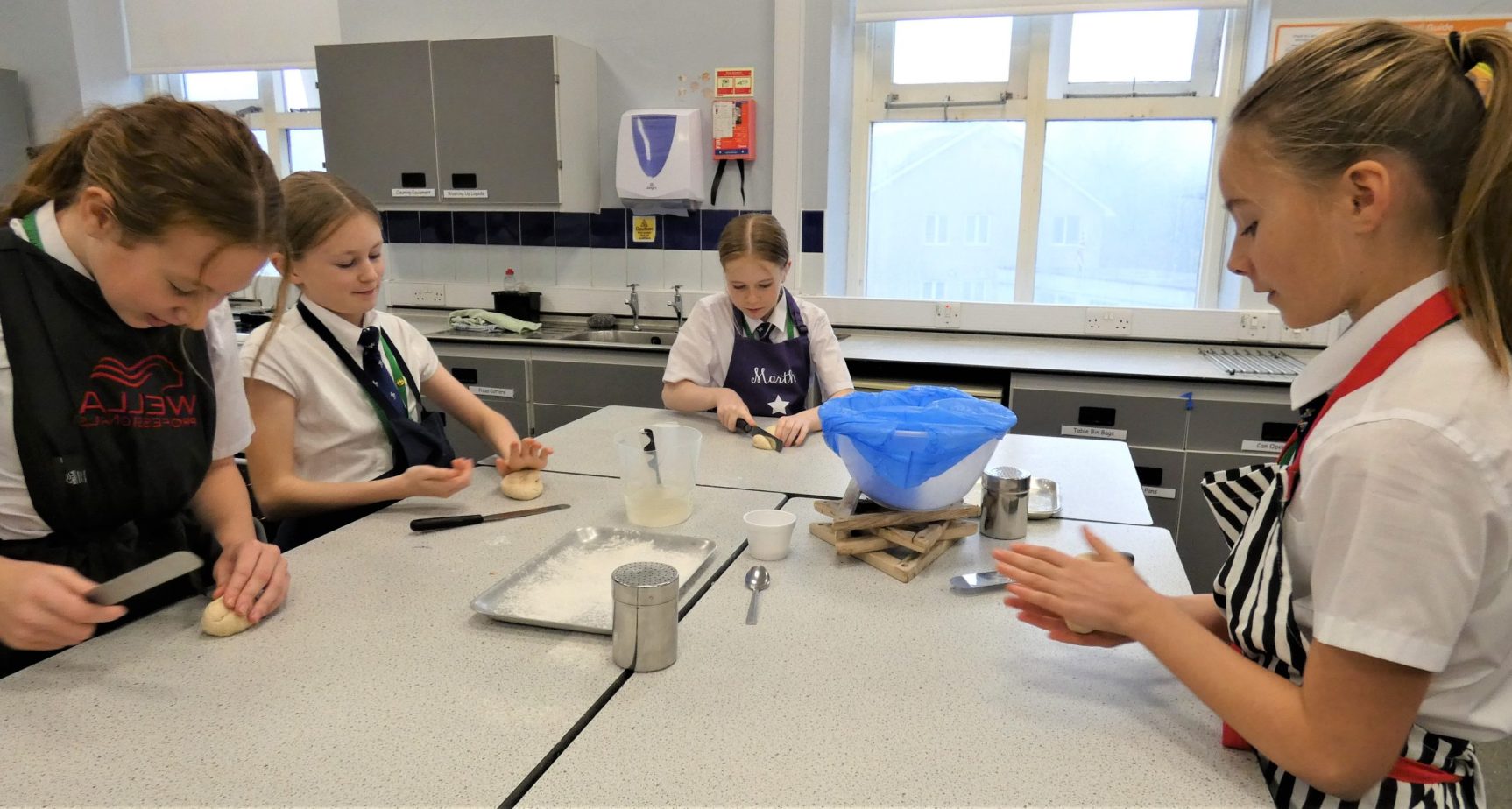 Year 7 spent the day studying the Eucharist and what it means to us. They held worship together as a group, receiving Gideon bibles and then moved into smaller sections for the rest of the day. They learned how to make a plaited loaf in Food Technology to symbolise the idea of the Trinity, understanding the importance of bread as a symbol of spiritual food and how it is used in the Eucharist. In their Breaking Bread Together lesson they looked at the importance of meals in cultures around the worlds including family meals and the Last Supper. The day continued with creative Eucharist activities including printmaking in Art to design and create their own group altar banner for the Chapel, poetry sessions and learning to sing in Chapel for the Eucharist. At the close of the day they participated in Teaching Eucharist led by The Revd Leah Vasey-Saunders, Vicar of Lancaster who covered vestments, liturgy and receiving communion.
The rest of our Ripley family participated in a revised timetable of topics including Health and Hygiene for Year 8 who focused on healthy lifestyles, personal hygiene and dental health.
Online Safety became the topic for Year 9 – checking out online stress and FOMO(fear of missing out), sexting, piracy and Tik Tok use.
Substance Abuse was covered in Year 10 with Drug Science, abuse and the law featuring hugely alongside seeking and sources of support.
Year 11 uncovered Mental Health related topics including the importance of sleep .
Year 12 students looked at stress and healthy coping strategies, resilience and body image as part of their Positive Actions, Positive Outcomes workshops. They also held discussions with Lancashire Mind.
Year 13 worked on maintain a positive professional identity, some apprenticeship bootcamps, UCAS sessions and study skills and held interactive revision workshops with representatives from Northumbria University.
Look at some of the activities that Year 7 undertook today…