Neuroscience 'Brain Day' for Year 12 Psychologists
Very recently, Year 12 Psychology students had a visit from Dr Guy Sutton of Medical Biology Interactive and returning Associate Professor of Nottingham University Medical School. The interactive 'Brain Day' started with a neuroscience lecture in the Phythian Hall, in which Dr Sutton explored the current understanding of the human brain, the journey of neuroscience throughout history and the possibilities presented by the cutting-edge research being conducted right now.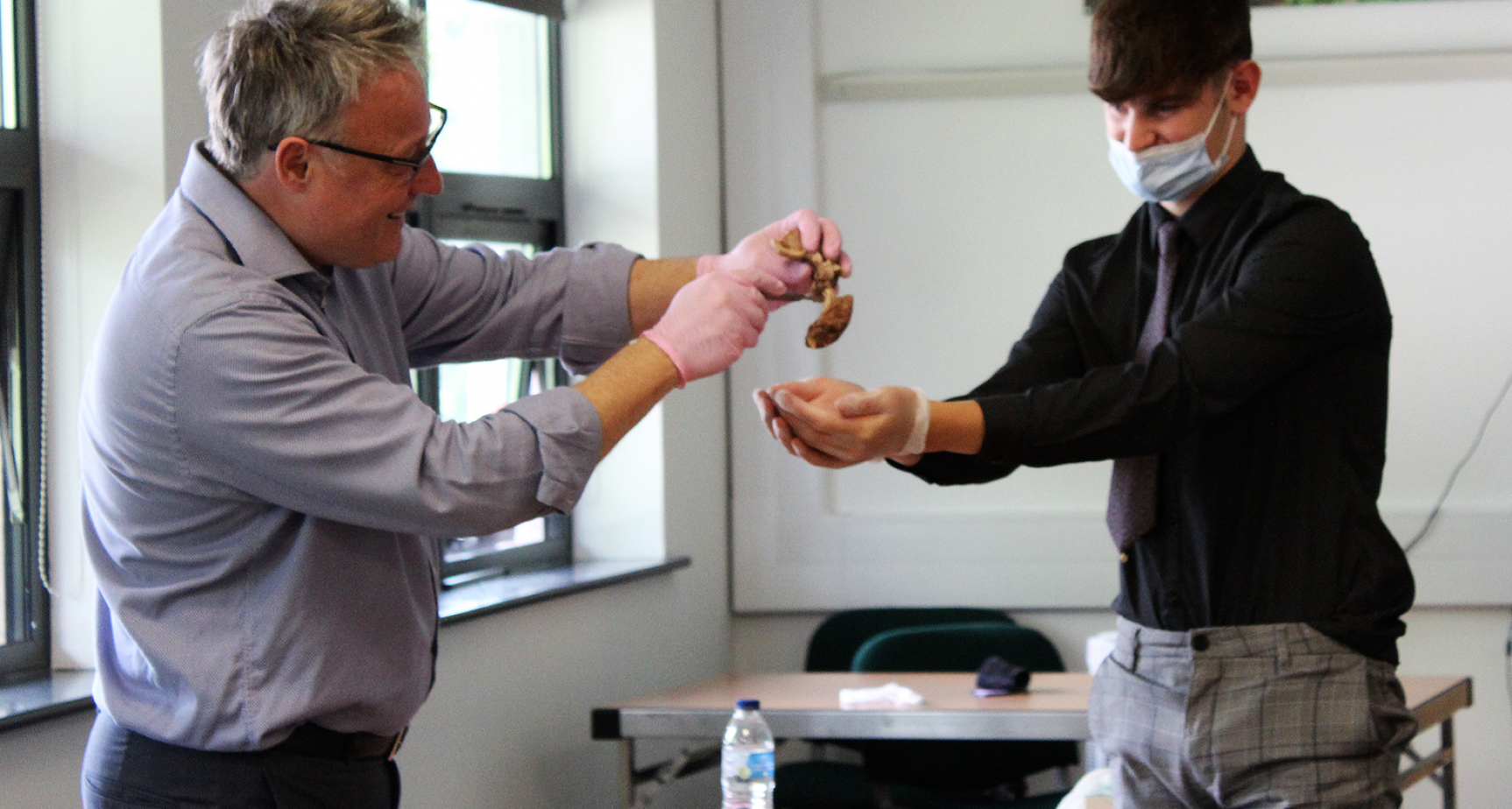 From stem cell research, gene selection, bionic limbs and neural interfacing with electronic devices – Dr Guy Sutton's presentation inspired questions from the students about the importance of the human brain, differences between the male and female brain and the consequences of unhealthy habits involving caffeine, drugs and alcohol.
Following the lecture the students took part in a sequence of smaller seminars, in which they were able to get 'hands-on' with the brain, as Dr Sutton helped them dissect the brain of a sheep and draw interesting parallels between the way humans and animals use their most vital organ. Even the students who were self-isolating were able to take part as Dr Sutton went live on Teams to demonstrate a hemispherectomy and explore the extent to which humans are able to recover from brain trauma and invasive surgery.
The Psychology department would like to thank Dr Sutton for his continued patronage and we look forward to welcoming him back for a 6th year in 2022!