Milestone Hockey Tour to Arnhem Oct 2022
On Sunday 23rd October 47 pupils and 6 staff set off on our 2022 Hockey Tour to Arnhem in the Netherlands. This trip would be the 27th and last ever Holland tour for Mrs Pearson so it was particularly poignant and very special for the group.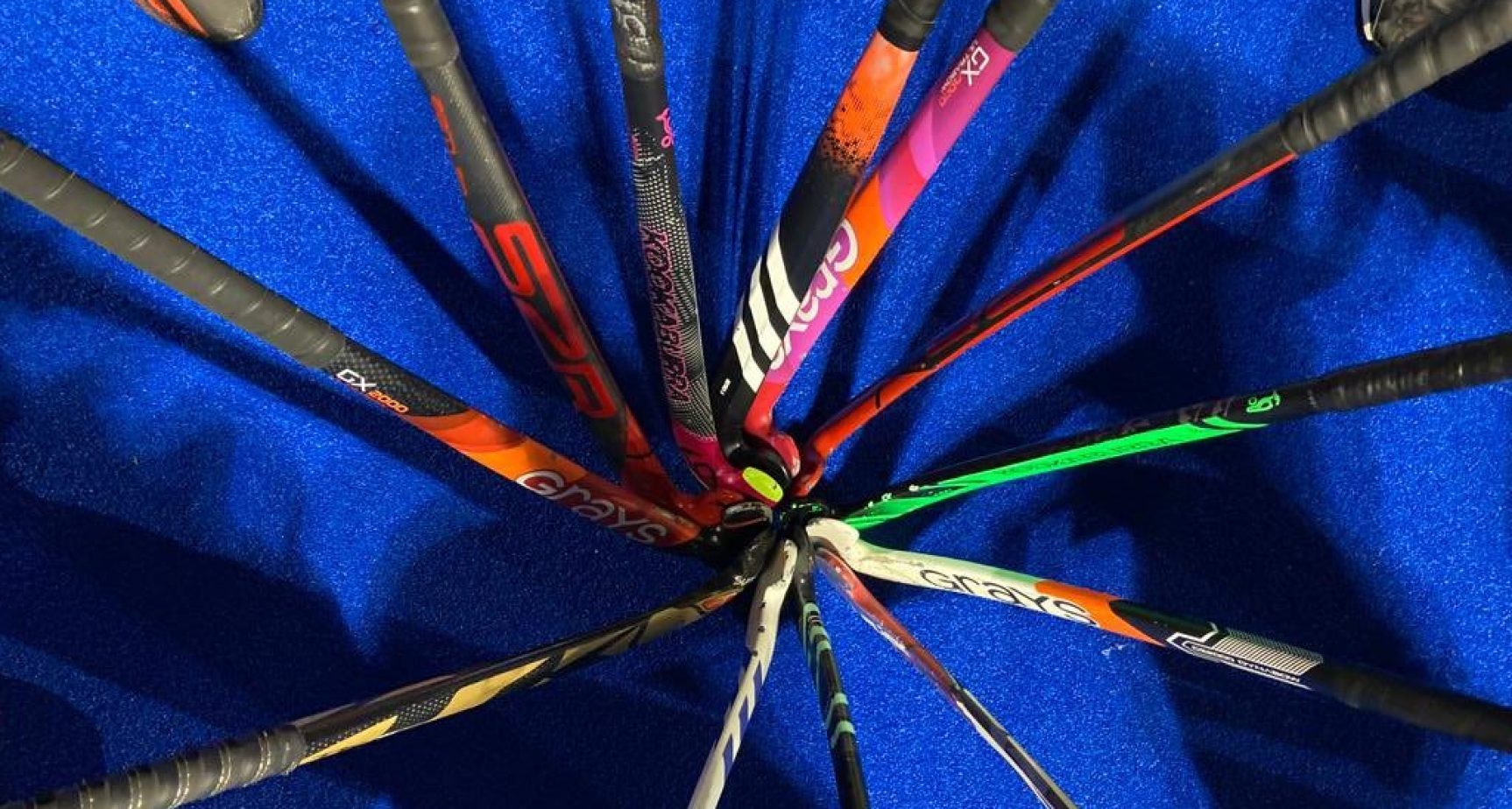 Mrs Pearson takes up the story…
Sailing from Newcastle to Amsterdam, it's fair to say that we did NOT enjoy the crossing, a storm in the North Sea playing havoc with our sleep!
We arrived at 11am in time for our first training session at Upward Hockey Club, our hosts for the 3 days of hockey. Feeling a little delicate the girls quickly shook off their sea legs and took advantage of the amazing facilities, equipment and coaching that was on offer. 
After a quick lunch it was off to the hotel to check in and get ready for our first games against Upward – it was great to see the girls improve throughout the games.
Tuesday was a full-on day with training in the morning, into Arnhem for some shopping and bowling for light relief, then off to play our second game v Malburgen HC. This proved a tougher assignment but again we were incredibly proud of how the girls played. 
We had one last training session on Wednesday before we returned to Amsterdam to catch the return ferry. Thankfully a much smoother crossing meant that we returned to Lancaster in a much better mood than we arrived in Amsterdam!
This has been an absolutely brilliant final trip for me – my thanks to Mrs Benter, Miss Moss, Mrs Cooper, Mrs Pinder and Mrs Taylor for agreeing to come on the trip, their help was invaluable. I have had so many wonderful memories over the last 27 years of trips and have loved every minute of it!
Ed:  Thank you for all the praise on Ripley Sport twitter posts…
"Thank you so much Mrs Pearson and your amazing Team, Daisy has had a fabulous time in Holland, she is absolutely shattered!"
"Thank you to all the staff that gave up their half term to take our kids on hockey trip – Z had a brilliant time"
"Thank you Mrs P! You're ace!"
"Thank you so much to all the fantastic sports staff that arranged and accompanied the girls on Hockey tour. J has had a brilliant time! Washing and bed now!"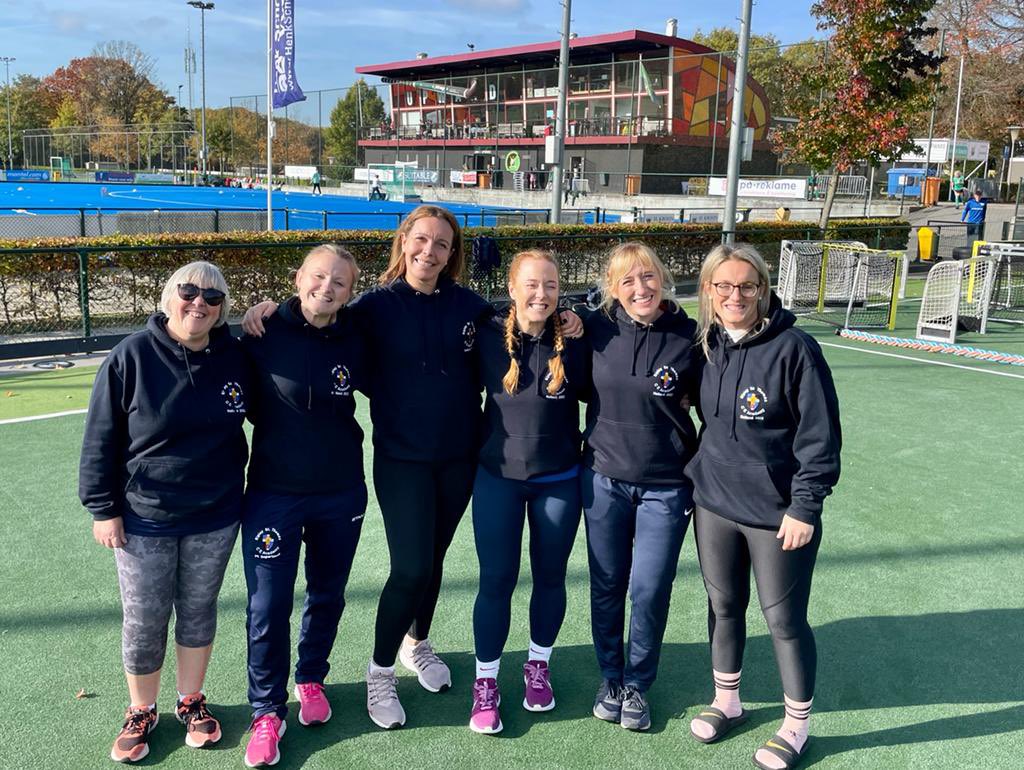 A big thank you to Mrs Pearson for organising yet another successful hockey tour to Holland…. She's kitted out with some goodies from Upward Hockey Club!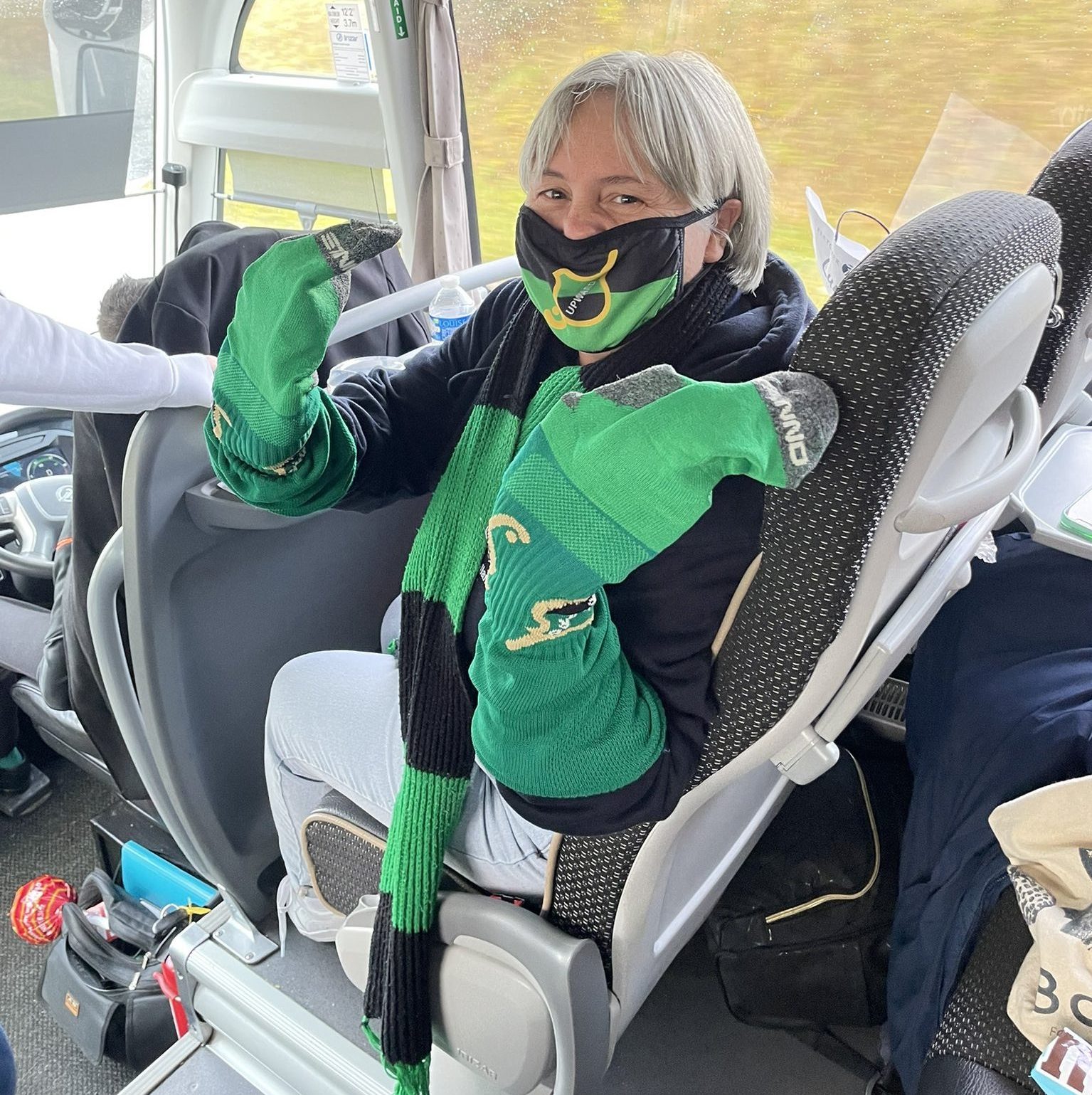 An insider view..
We're sure we can speak for everyone when we say that his trip was amazing!
Each morning we had a training session run by top quality Dutch hockey players and then in the evenings we played matches against some Dutch teams. Safe to say it was full on and our legs were certainly achy! The trip was jam packed with a trip to town, bowling and more and more hockey!
All of the girls had a great time and their level of hockey seemed to improve. The equipment used in the training sessions was a higher level than we have at school so we feel we were pushed a lot more. We came back with a few requests for the PE department to invest in!
We had the best time thanks to our amazing teachers and the staff at the training sessions, so from all the girls we'd like to say a big thanks!
Anna, Ev and Ellie