Lancaster Mayor Making Ceremony
On Friday 13 May, Mrs Walmsley and Mrs Benter were accompanied by four of our delightful students to see the Mayor Making ceremony at Lancaster Town Hall.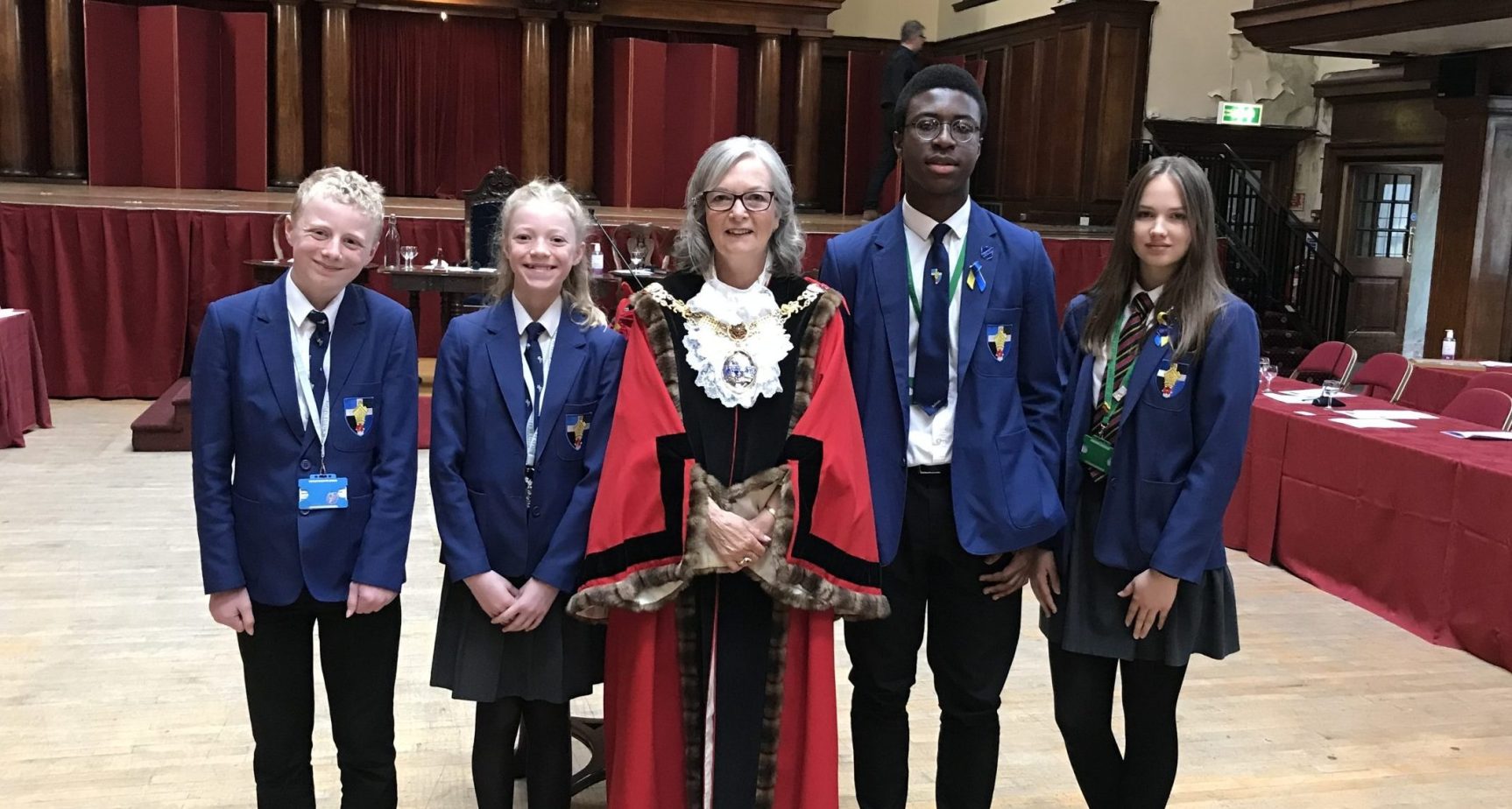 It was marvellous to be one of the schools represented and to welcome the new Madam Mayor of Lancaster – Councillor Joyce Pritchard – in what was a very formal and ceremonial Mayor Making meeting.
Noah Shearsby and Jenny Bowyer (Year 7 pupils) enjoyed the moment with Madam Mayor and Kwame Otoo and Alaine Guthrie (Year 11 Head Boy and Head Girl)
Jenny had this to say about the experience:
"I was delighted to be asked to watch the mayor making ceremony at the Town Hall. I had never been to an event like this before and it was nice to see what goes on in our city as we normally only get to see bigger events on TV such as Parliament. I learnt that lots of things happen in the Town Hall – it isn't just a big building and things that I've seen on TV really are true, like "All in Favour" "I second that".  It was great to be representing the school alongside the head pupils although our uniform wasn't as impressive as the Mayor's!"
Councillor Pritchard became a Liberal Democrat councillor in 1999 and was deputy mayor when Councillor Janie Kirkman was mayor in 2006-07. Councillor Pritchard, who is chairman of the council business committee, is a trustee of Lancaster Almshouses. She also represents the council on the Crook o' Lune and Forest of Bowland advisory committees.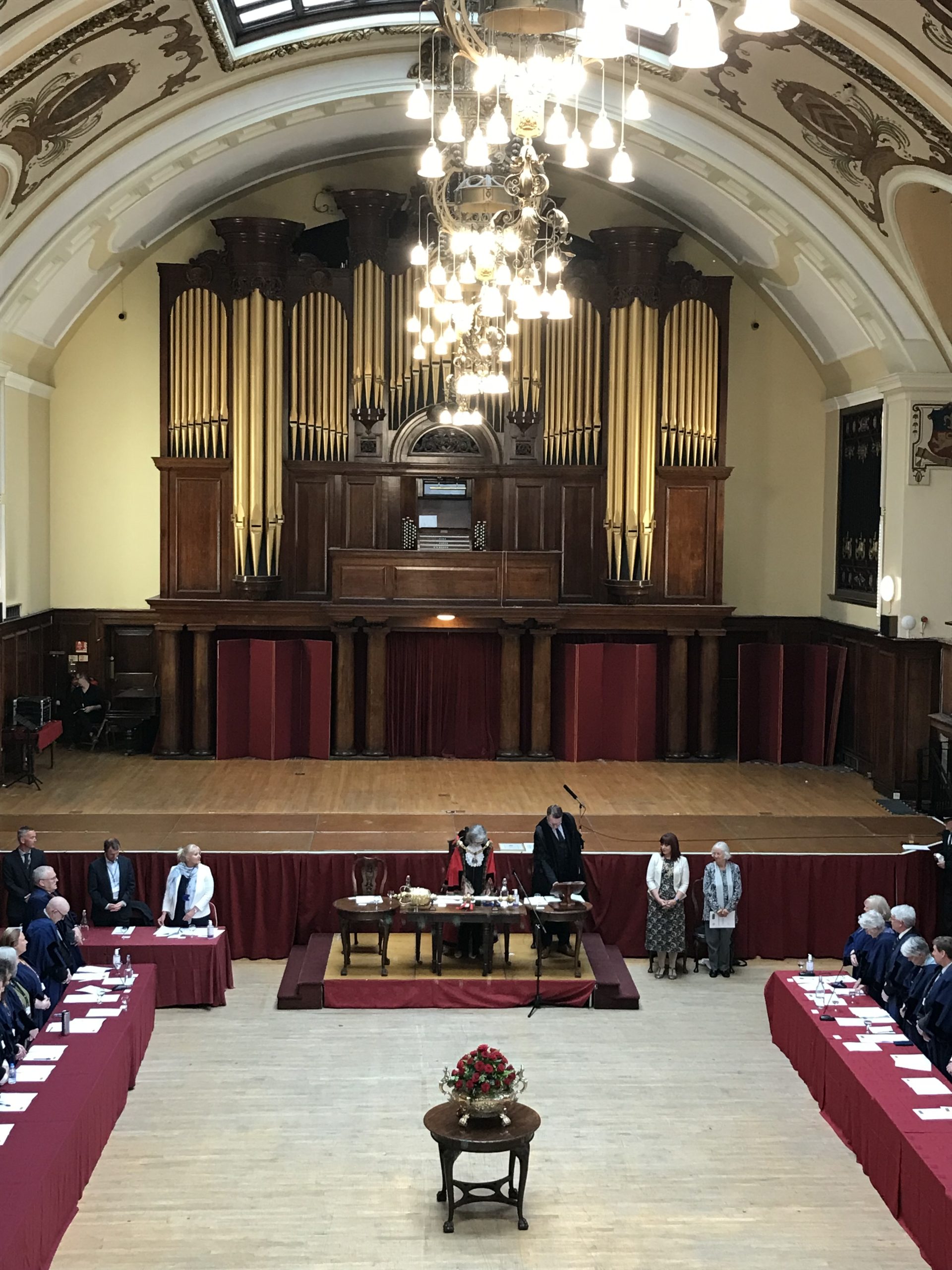 The view from the gallery