KS3 pupils meet with the Archbishop of York
Today, 10 KS3 pupils were delighted to be invited to an informal discussion with the Archbishop of York, by the Bishop of Lancaster. The event was hosted by Lancaster University Chaplaincy and explored the theme "Christian Faith and Social Justice"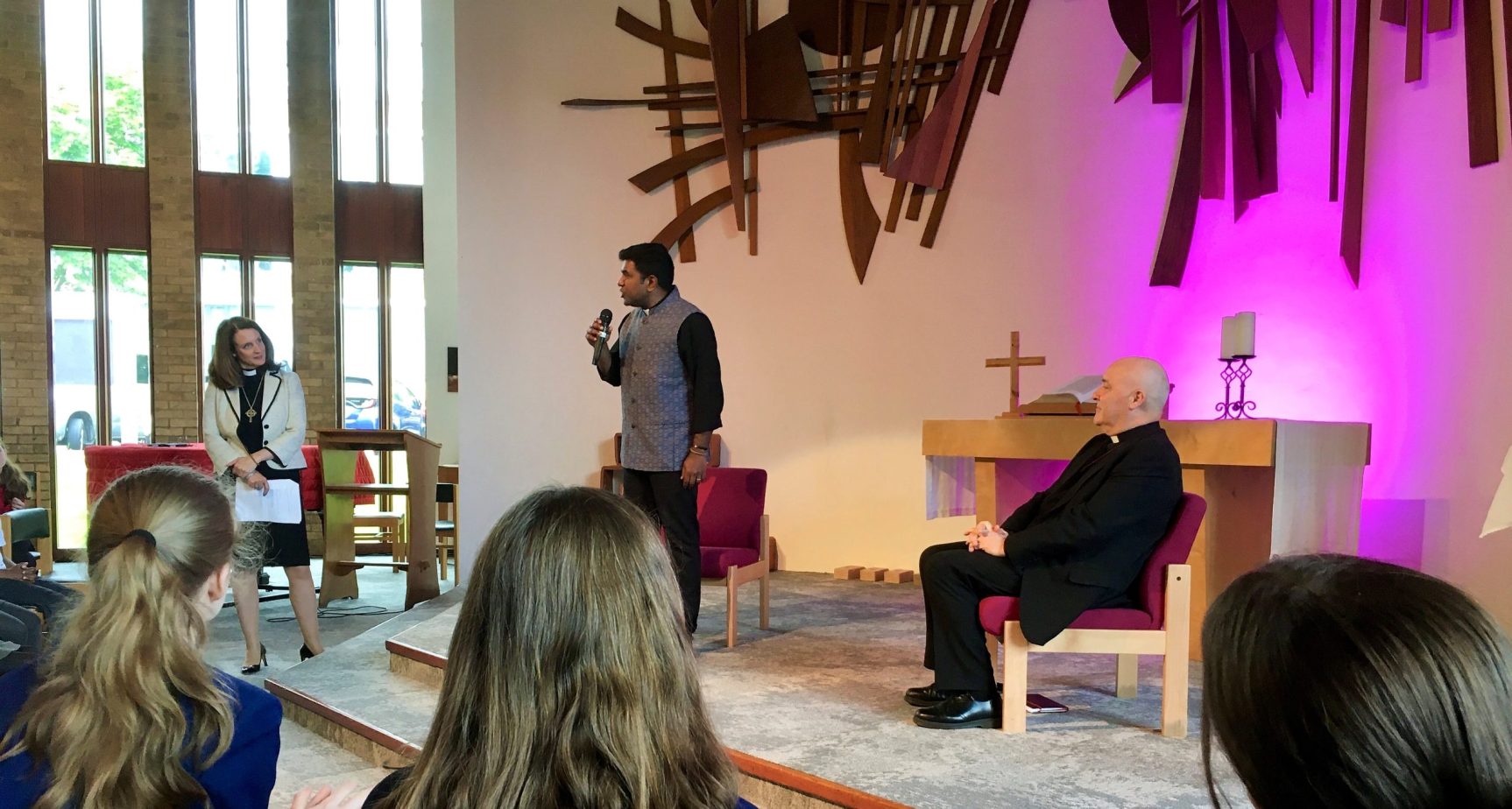 Thank you to all parents who allowed their son/daughter to be a part of the trip this morning to meet with the Archbishop of York, Stephen Cottrell.
"They all did you and Ripley proud in the way they conducted themselves and were a pleasure to spend time with representing our school.  We joined with a number of other pupils from local primary schools, to engage in a conversation around equality, diversity and justice from a faith perspective.  Various other groups from around Lancaster were also represented, including council leaders, church leaders and those working with refugees."
Michael Reynolds, Ripley Chaplain
The Archbishop shared his heart for the Christian faith to work together with all groups in society to pursue love and justice, as demonstrated ultimately by Jesus.  We had the opportunity to ask him questions, which a few of our pupils bravely did in front of a large room of people.
Thank you to Chaplain Michael, Mr Walmsley and Mr Demet for accompanying them, and to the Bishop of Lancaster, Jill Duff for inviting us.