'Krazy' win for KS3 Gravity Racing Club
What a day! Lancaster Krazy Races promised to deliver and did it!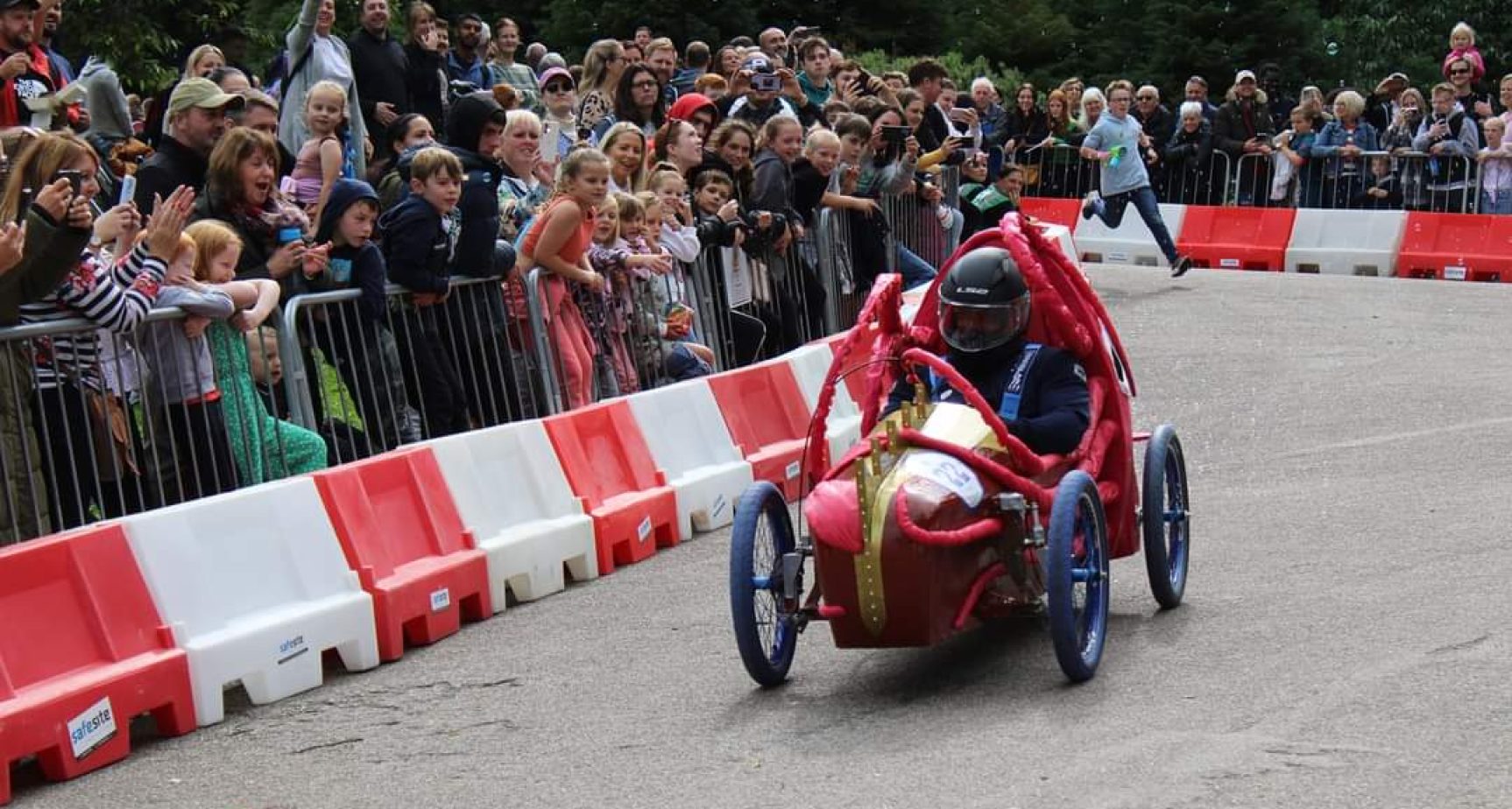 On Sunday 17th September, our KS3 Gravity Racing Club put their 'Nautilus' through its paces with Mr Quarry at the helm (looking a bit shell-shocked after the first run) at Lancaster Krazy Races in Williamson Park. We were delighted to be top of the people's online vote – but the best bit was taking part in such an amazing spectacle with so many brilliant wacky carts.
Thank you so much to Mr Quarry for taking the plunge driving and Mr Werner for his dedication, skills and encouragement in KS3 Gravity Racing Club. This car was conceived, designed and helped in making by Year 8 pupils in Year 7 last year and they all benefited so much out of the day.
Photos below courtesy of Ripley staff, LPW Photography, Richard Brigg and Miles Peacock.
BIG thanks to parents for supporting their interests and to everyone who voted for us! #KrazyRaces #gravityracing
Click the image below to watch them set off!