Jack rises to tricky Fred Whitton Challenge #aspire24/7
Year 11 Jack Shanley very recently (8 May) completed the Wheelbase Fred Whitton Challenge which is one of the most popular sportive events in the UK and famed as being particularly difficult. Dubbed as 'The Daddy of them all" by Cycling Weekly, riders rank it alongside European events such as the Marmotte in terms of difficulty. The ride is a real challenge and everyone who completes it has a true sense of achievement.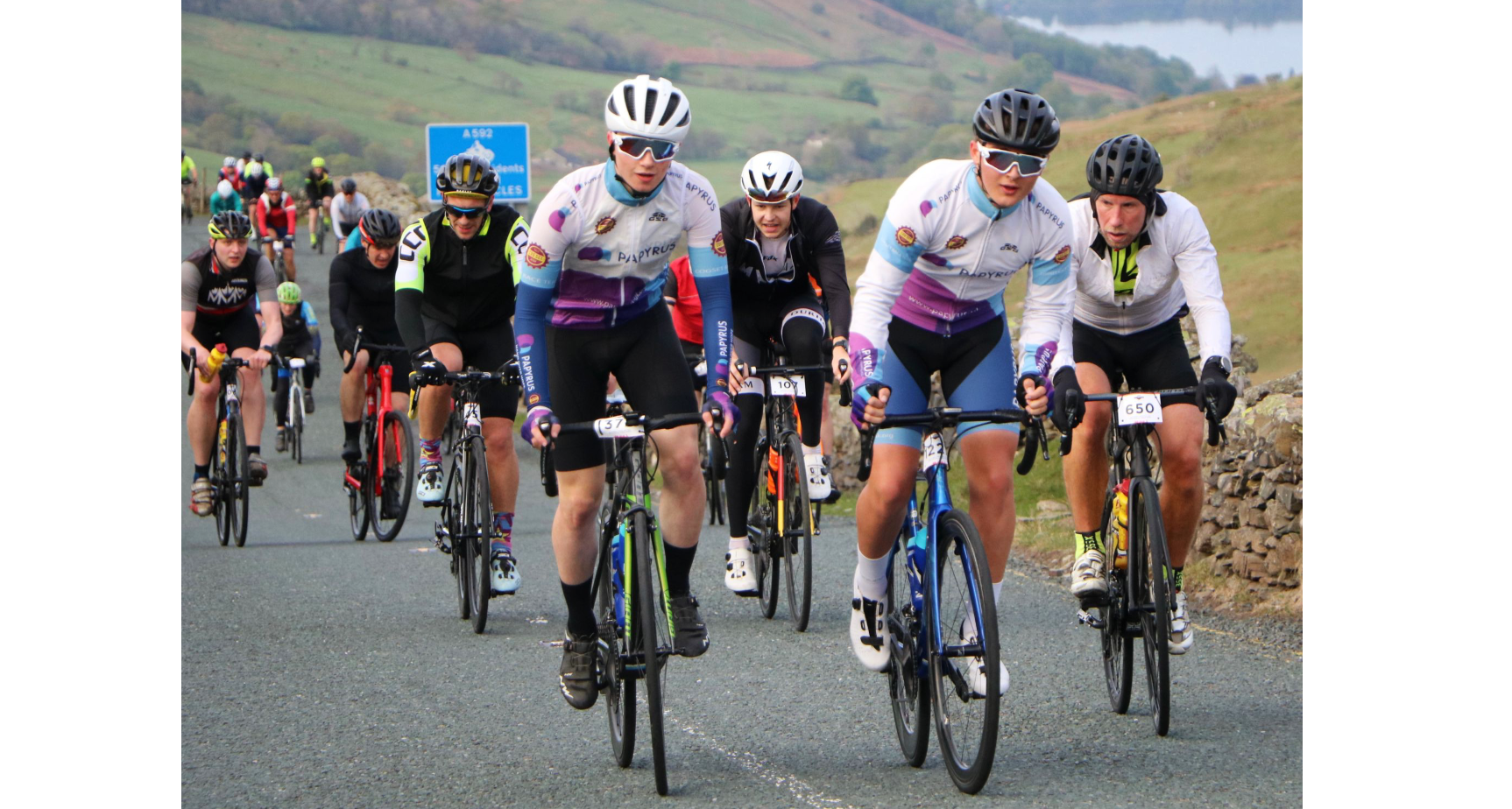 Very top riders complete the route in just under 6 hours but eleven hours and over are not uncommon for the average Sportive rider. Jack (wearing black helmet) managed to finish in 8 hours and 9 minutes which is amazing! This is a very tough route and going on rider feedback the hardest one-day ride in the UK, the event includes all Lakeland passes, one with a 30% gradient which comes at 98 miles!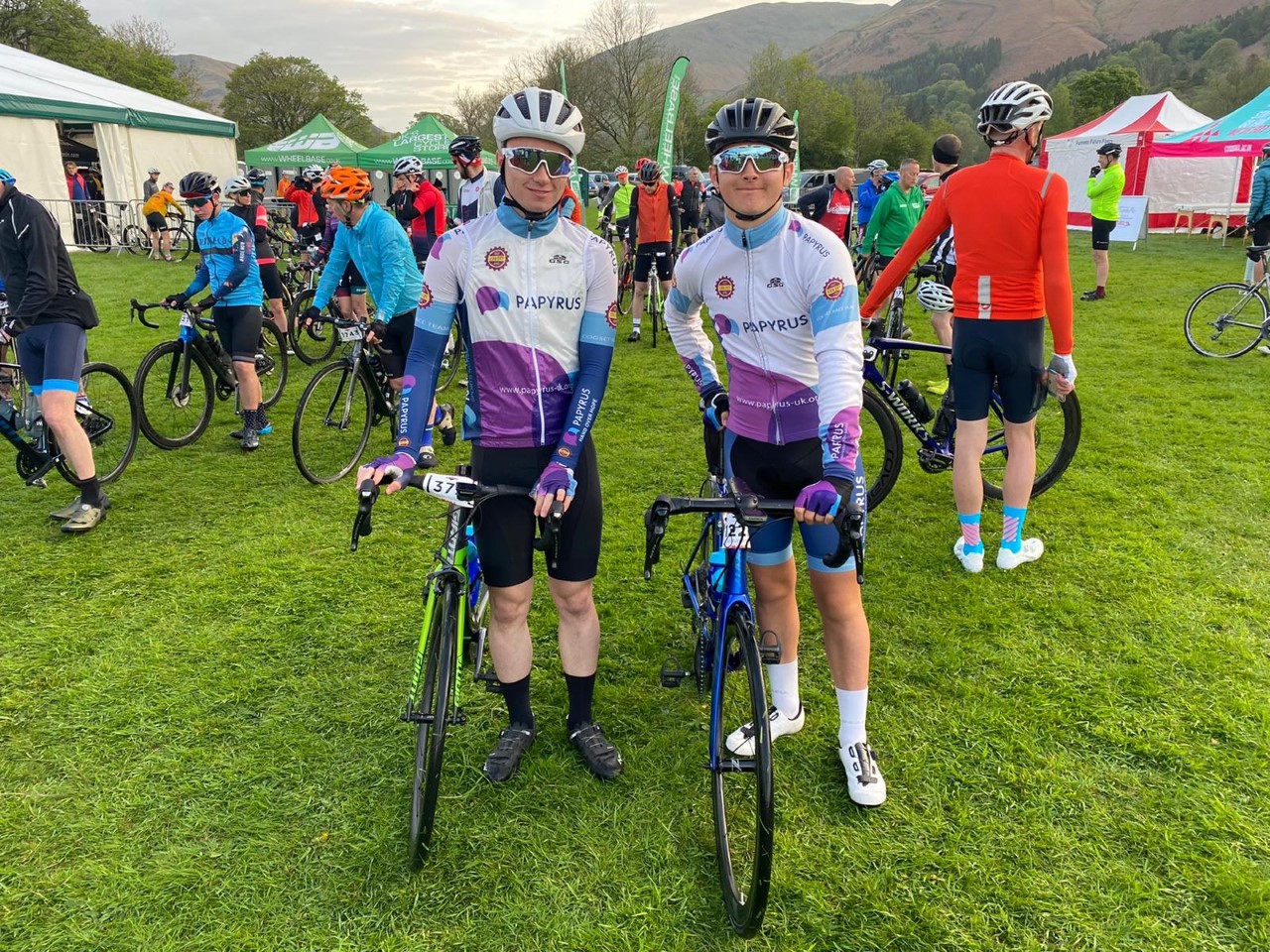 In conversation, Jack told us about his challenge and how it all came to be.
Q How long have you been cycling?
I started with BMXing for Preston Pirates when I was about 5 or 6 then about 6 years ago I transitioned from that to road cycling but it's only the past couple of years really that I've taken it seriously.
Q Are you in a club now?
Yes, it's Cogset Papyrus. We wear the charity (Papyrus Prevention of Young Suicide) on our kit and spread the awareness. We didn't raise any funds this time as it was a very short notice thing.
Q Do you cycle as a group?
Mostly with club riders. A couple of Sixth Formers Lucy and Seb are in the same club and there are a couple of friends from other schools too.
Q Why choose the Fred Whitton Challenge?
Reading up it's the hardest sportive in England. Its 112 miles cycle around the Lakes, starting at Grasmere and taking in climbs of Kirkstone, Honister, Newlands, Whinlatter, Hardknott, Wrynose and Blea Tarn passes. I knew I could get up Hardknott Pass but could I get up it after cycling 98 miles before that? Just a sense of challenge to see if I could actually do something once I put my mind to it.
Q Had you done anything like this previously?
Yes I had done the Coast to Coast last June which was 100 miles, then I did about 125 miles a couple of months after.
Q What was the hardest part?
Trying not to get off too fast, as it's an 8 hour plus day, so pacing myself was important.
Q What was your final time?
We set off at 6.20am and took 7 hours 47 minutes riding time and 8 hours 9 minutes elapsed time.
Q Fabulous! Out of how many competitors?
I think 2500, I think I was within the top 30%, 500 and something out of 1500 men.
Q Did you beat Mr Greenhalgh though? (big age gap but kudos to Mr G who is also very impressed with Jack's performance)
I did, by an hour! (Sorry Mr G)
Editors note: Mr Greenhalgh would like to clarify that his riding time was 8 hours 23 mins and elapsed 9 hours 4 mins 😊 Not splitting hairs!
Q Are you planning to do this again next year?
Probably not next year, I have done it for now but in a few years I might do it again to see if I can get under the 8 hour mark.
Q What would you say motivates you to get out on your bike?
I think its a sense of freedom, when you are on your bike you don't need to think about anything else except for the riding and seeing gradual improvements from one race to the next can be really exhilarating.
Q Must be an expensive sport?
Yes, its not a cheap sport whatsoever so I am lucky. Things break easily and often, especially after 115 miles up and down!
Q You mentioned that you plan to stay on in Sixth Form, would you like to take your cycling forward in a professional capacity?
That's the dream to see how far I can go. I know it won't be easy but I have the motivation so fingers crossed.
Congratulations for such an amazing achievement and good luck to Jack for his future cycling career, we will all be watching and willing him on over the next few years. #tourdefrance here he comes!
#aspire24/7