George on target at Fleetwood Town
Year 10 George Morrison has reached the dizzy heights of the top of the National Youth Alliance League whilst playing for Fleetwood Town U18s.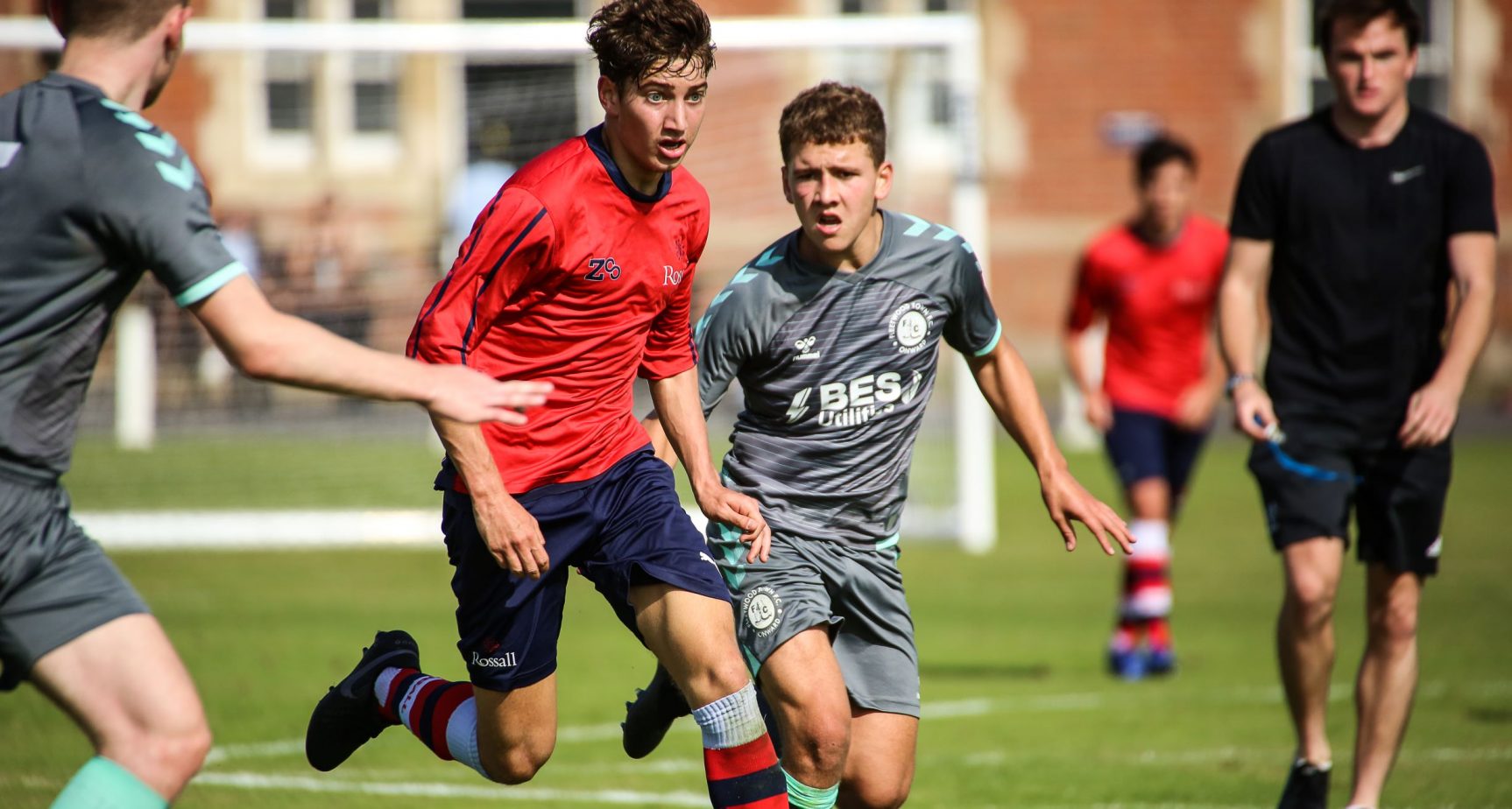 In George's pursuit to become a professional footballer, the U18's squad have won the league this season with George at 15, being one of the youngest players, playing up an age group.
Recently the squad lifted the league title at Highbury, the Club's home stadium where George was thrilled to have been a big part of this. He has been playing football for Fleetwood Academy since he was scouted at the age of 11 whilst playing for Lancaster City U11's. He has a thorough training regime of 4 times a week which he maintains strictly.
Andrew Griffiths, Head of Education at Fleetwood Town Football Club said:
"As George has been a part of the U18's squad this season, we felt it was important he be a part of the trophy lifting ceremony and share in the success of the squad." 
George has big ambitions to play football professionally and when asked who he aspired to play for, he replied "Everton" with a sharp intake of breath (after Fleetwood Town of course!)
Mr Wiggins, George's mentor in school said…
"George is a fantastic pupil who we are really proud of and to see him making such a positive impact at Fleetwood Town FC is amazing! George also realises the importance of keeping up to date with his studies so allowing George to use The Bridge in a morning before school starts helps George stay on top of his school work. I cannot wait to see how his career progresses!"