On Thursday 14th July we held our Founders' Day service at the grave side of Thomas and Julia Ripley at Lancaster Priory. The service was led by Revd Leah Vasey-Saunders which was very special and the chance for our new Senior Student Team and Head Boy / Girl to represent the school in their new roles.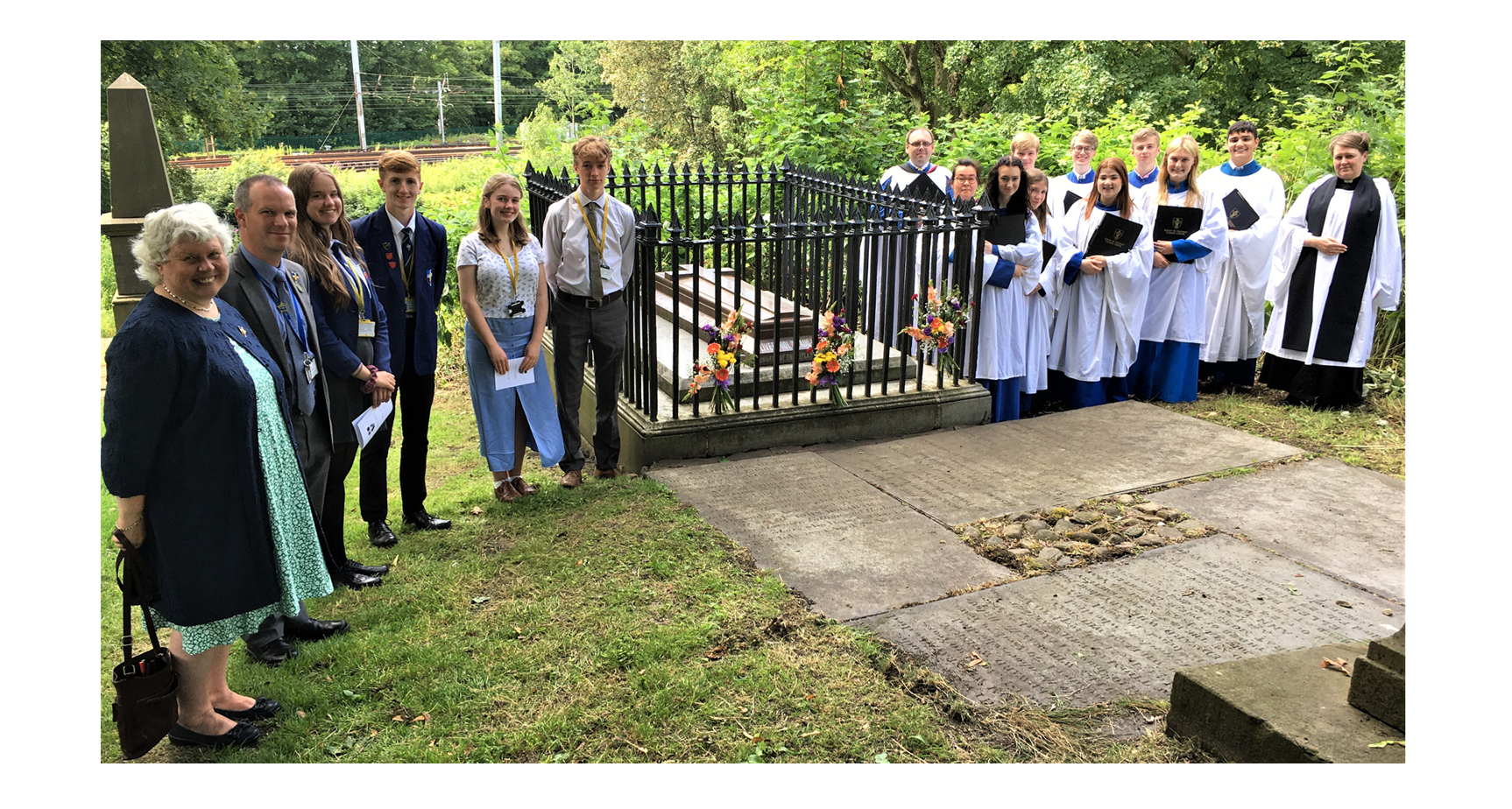 School Chaplain Michael Reynolds welcomed the group with prayer followed by the first reading from Mrs Jackie Garnett, Chair of Governors, 'The 'O' in Hope by Lucy Shaw.
Senior Student Susannah Howarth read the Second Reading from the letter to the Romans, Chapter 5, verses 1-5 closely followed by Homily from The Revd Leah Vasey-Saunders, Vicar of Lancaster.
Max Askew (Senior Student), Lily Stark (Head Girl) and Scott Freeman (Head Boy) lead the prayers individually after which members of the Chapel Choir consisting of Ripley alumni and current Year 11 pupils, sang The Anthem O nata lux (Thomas Tallis) beautifully.
At this point, The Head Boy and Girl lay flowers at the graveside on behalf of the school community.
Mr Goddard, Vice-Principal recited the School Prayer:
Almighty God, we thank you for the examples of Thomas and Julia Ripley who established the foundation of this school, we pray that all who teach and all who learn in this place, together with all those who support its work and ethos, may always have within them the mind of Christ our Saviour to inspire and uphold, from day to day and forever. Amen.
The service ended with the Blessing and Dismissal from Revd Leah Vasey-Saunders. Thank you to all who attended to make this day special.