The sun kindly shone down on our Founders' Day service at the graveside of Thomas and Julia Ripley in Lancaster Priory Churchyard today (Wednesday 14th July).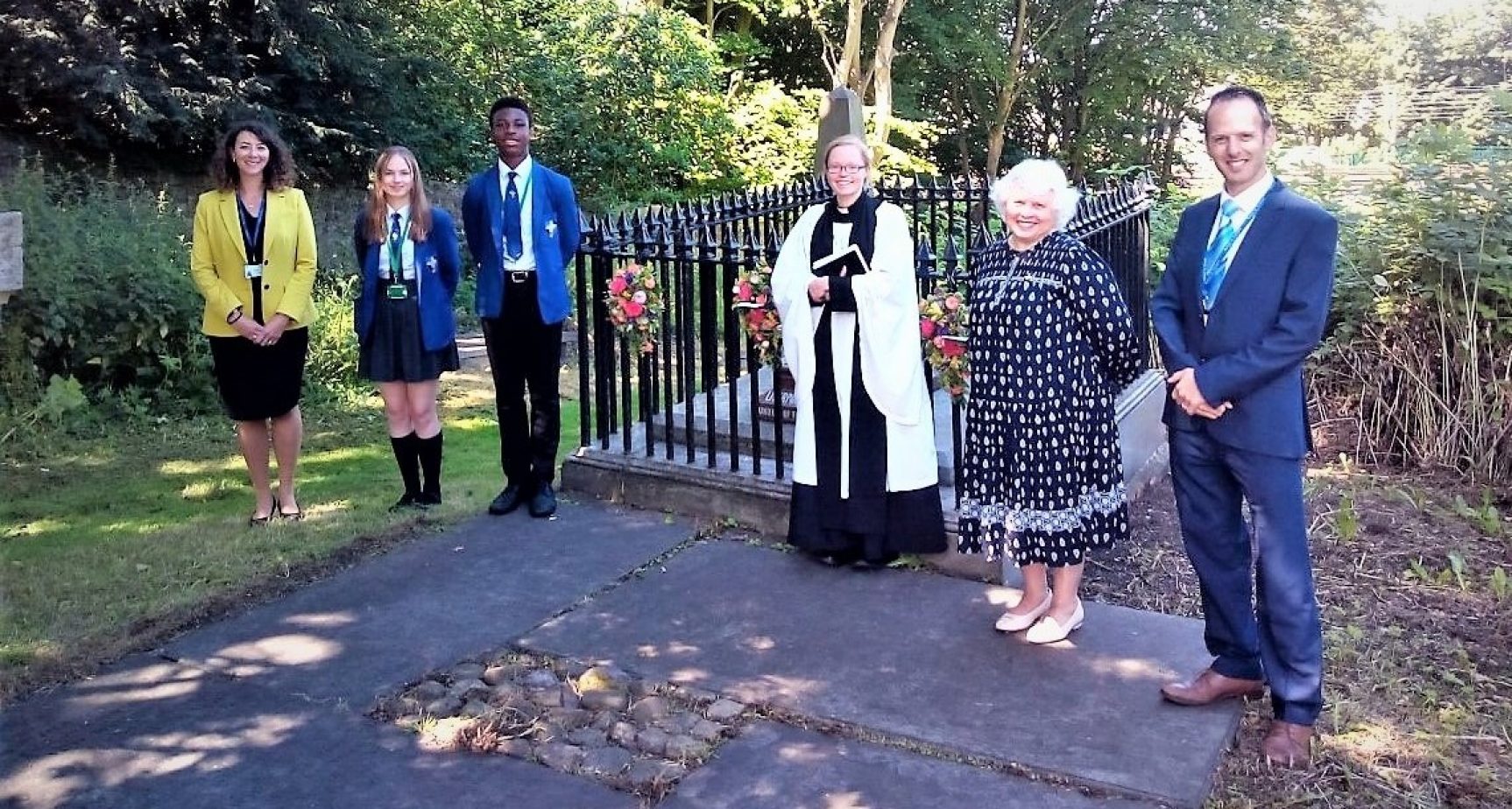 The service was led by The Revd Carol Backhouse (Vicar of Christ Church, Lancaster) and Michael Reynolds, Chaplain at Ripley.
Our Chair of Governors Mrs Garnett delivered the first reading from Isaiah 51:1-8 followed by the second reading from Matthew 18: 10-14 by Kwame Otoo, Head Boy.
Prayers were then led by Mrs Walmsley, Principal.
Members of the Chapel Choir, past and present, sang Beati quorum via by Charles Villiers Stanford as the anthem, at which time the Head Boy and Girl (Alaina Guthrie) lay flowers on the grave on behalf of the school community. Click here for the Order of Service.