Fergus engineers his future with Arkwright Scholarship
We are delighted to share with you that Year 12 student Fergus Ripley has been awarded an Arkwright Scholarship in a national virtual presentation from the Arkwright Trust on 28th October.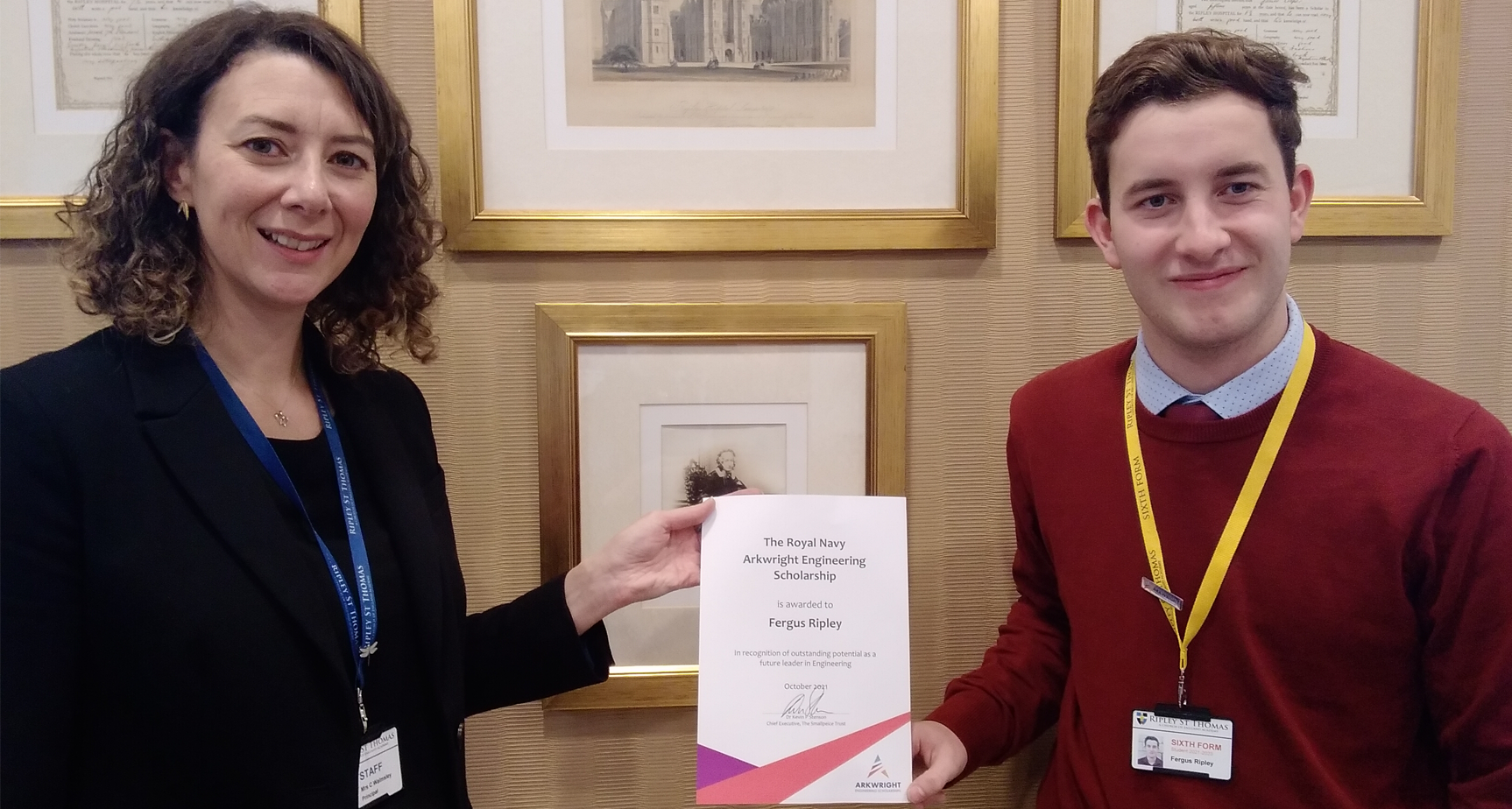 Mrs Walmsley is delighted to share in Fergus' success as not only is his hard work rewarded with a nationally recognised Scholarship certification to enhance  any university and apprenticeship applications, alongside a £600 financial bonus to support his studies, the school will further receive a £400 donation, which can be utilised for STEM events and resources to benefit students.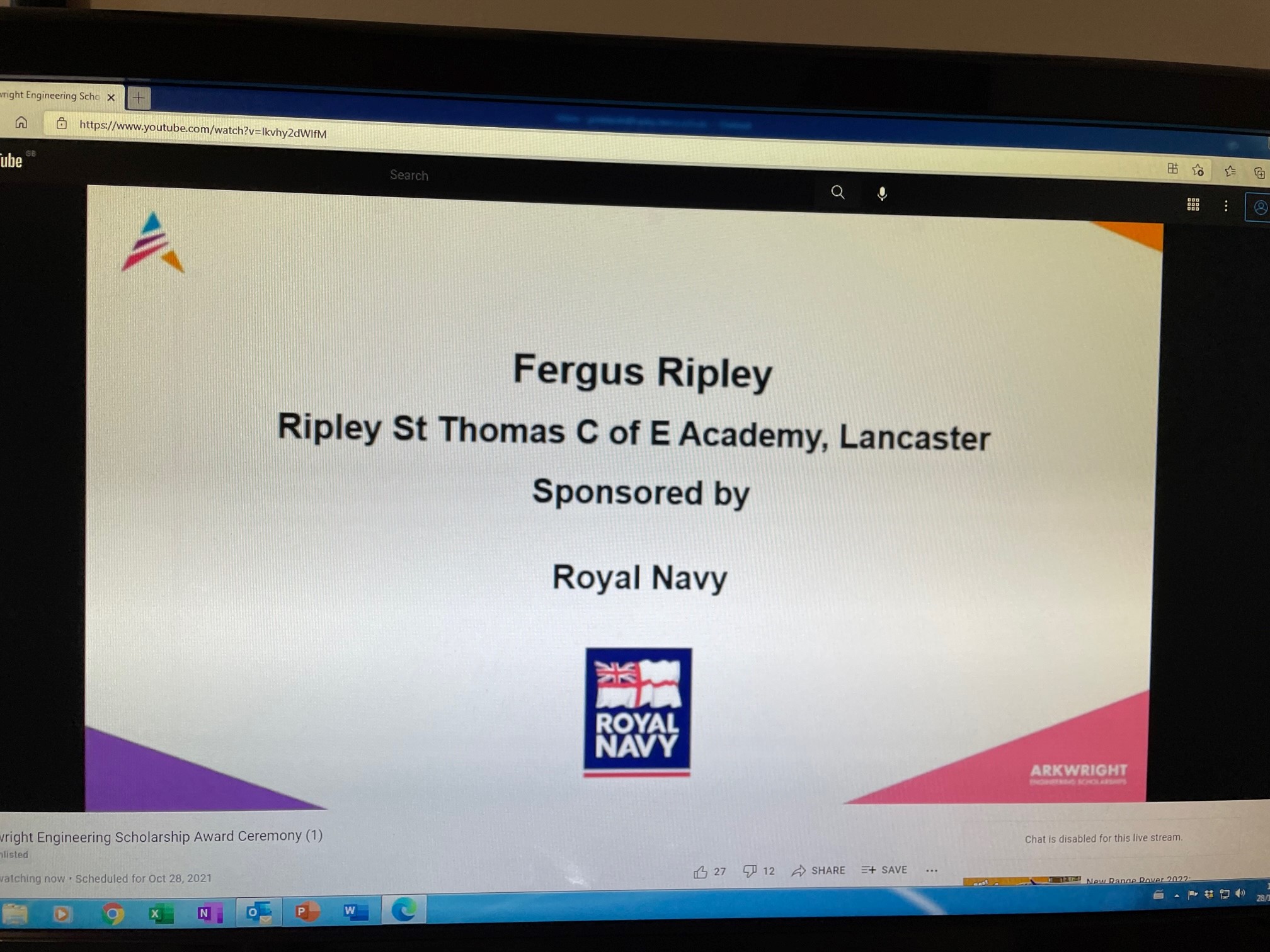 The esteemed Arkwright Engineering Scholarship has awarded 289 scholarships so far this year to budding young engineers from across the UK. The fully sponsored programme, part of educational charity The Smallpeice Trust, aims to encourage young people from all backgrounds to pursue their dreams and change the world as a future leader in engineering.
Now in its 30th year, the scholarship programme supports young people through their A levels, Scottish Highers or equivalent qualifications, providing financial support, personal mentoring, hands-on industry experience and exclusive events to support their journey into engineering. The programme is supported by over 160 generous sponsors – from commercial companies and universities, to trusts and personal donors – who share the vision to see more young people in engineering.
The highly competitive Arkwright selection process, involving an online application, aptitude exam, and virtual interview, is designed to assess students' engineering knowledge as well as key life skills like leadership and creative thinking.
Dr Kevin P Stenson, CEO of The Smallpeice Trust, said:
"We are delighted to announce the results of our 2021 Arkwright Engineering Scholarships. It's been a challenging year for schools across the UK and we are beyond proud of all the students who stepped up to apply for the programme despite the difficulties presented by the pandemic. The UK engineering industry needs more innovative, hard-working young people like these who see opportunities instead of obstacles. Our scholarships enable young people to experience the exciting world of engineering, learn from industry experts and gain a real insight into what it takes to be a pioneering engineer."
https://www.smallpeicetrust.org.uk/
https://www.arkwright.org.uk/main/latest-news/post/71-2021-arkwright-engineering-scholarships-announced
Fergus has done a fantastic job in achieving this scholarship and we wish him and all our students studying for A levels or BTECs good luck and much success for the future.