En el Campamento is a big hit with Y8 MFL
Gracias Javier & Cristina of Onatti Productions Ltd for their hilarious performance 'En el Campamento' performed to the whole of Year 8 today. We loved the interaction and energy - so refreshing to start getting a taste of authentic Hispanic culture back after the past few years of Covid.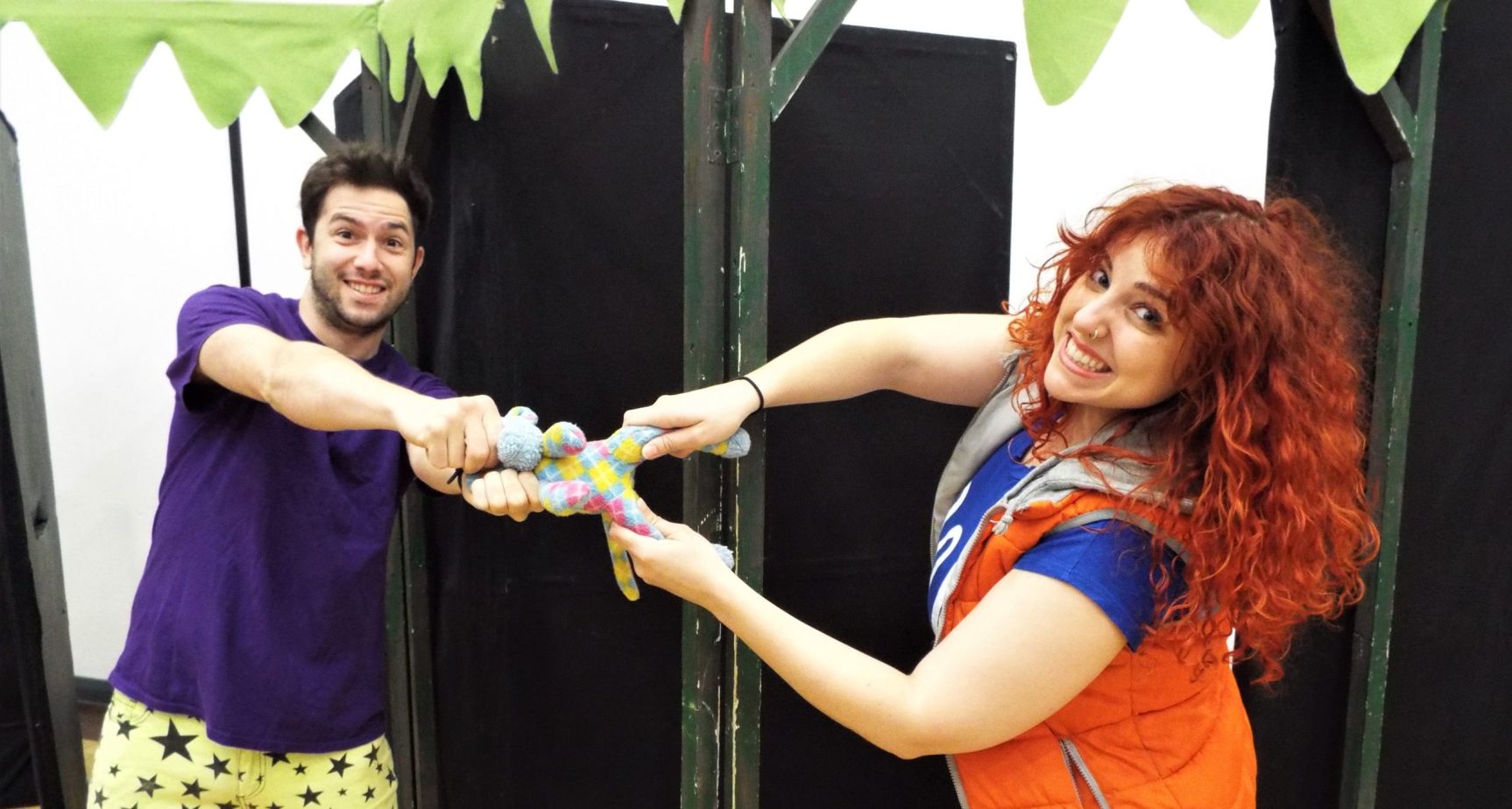 En el Campamento' translates as 'Let's go Camping' where two friends Matias and Catalina go on a camping trip. After a train and taxi ride they arrive at the campsite, but Matias realises it is not exactly what he was expecting! No mobile reception and no food turns friendship into friction!
Year 8 had an absolutely fabulous time. Some of the questions at the end of the performance really demonstrated how much the pupils had engaged, many of them showing great interest in how they became actors and what inspired them. It also highlighted the pupils' level of understanding of the language.  The actors were very impressed with the school grounds and commented on how well the pupils had engaged with the interactive parts of the show. Let's hope we have plenty more events like these to look forward to in the near future.