Champion Jess talks Table Tennis #aspire24/7
In our latest #aspire24/7 feature, Year 11 Jess Felton talked with us about her champion sport, Table Tennis. The campaign gives us an insight into pupil interests and inspirations outside of school and aims to celebrate and share their personal achievements.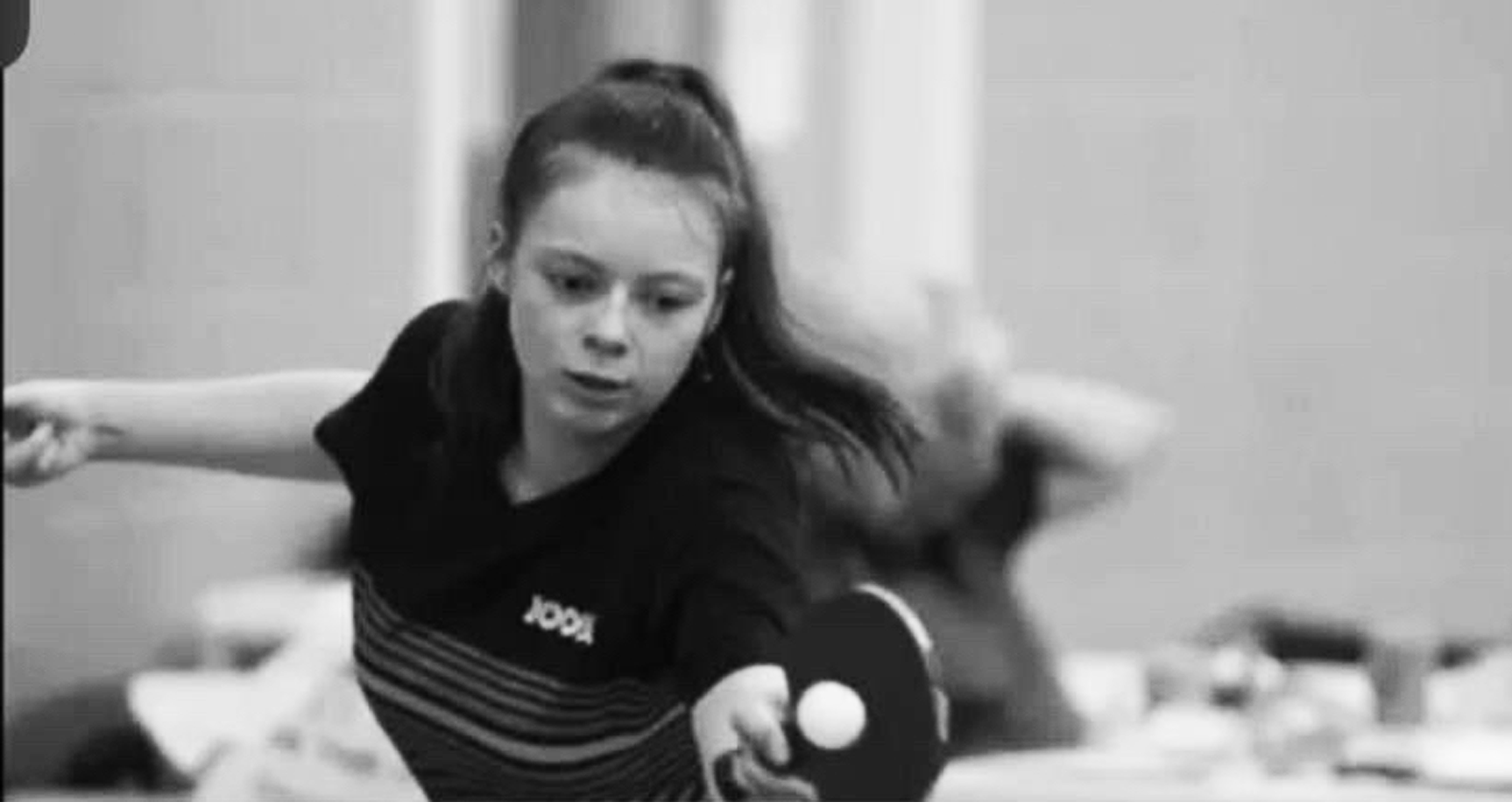 So Jess, tell us how were you introduced to the sport?
Both my Dad and Grandad started playing from a young age of 6 so it seems to be in the blood!  I started watching my Dad playing at games and I really wanted to do it, so I started around age 9 then properly got into competitions at age 11.
Are you club-based?
I was with Garstang until before COVID-19 then the coach retired and the Club closed so now I am with coach Lyndsey Reynolds whose Dad owns https://thorntonstabletennis.co.uk/ and I am also sponsored by them. I now go down to Crosby in Liverpool on Saturdays and am coached by Dave Graham there.
Is this one-to one coaching?
With Lyndsey it's 1 – 1 but when Dave coaches it is at County level as a group so I am playing with high standard players which can really bring your game on.
Are you scouted in Table Tennis, like footballers are?
Not really, I entered County trials and qualified for U15s twice and just played in U19s recently. We came 4th as a team and I won 67% of my games which is good considering I'm only 15 and playing 17-18yr olds.
Tell me about the kind of support you have?
My Dad is so keen being a player so I couldn't ask for any more support than I already have.
I have plenty of space to train as we have just converted our barn so me and Dad can play in there – he is VERY competitive so it helps raise my game too!
How often do you train?
5 hrs a week, Tuesday and Saturday. During lockdown I played all the time. I just need to manage revising for GCSEs with the table tennis at the moment.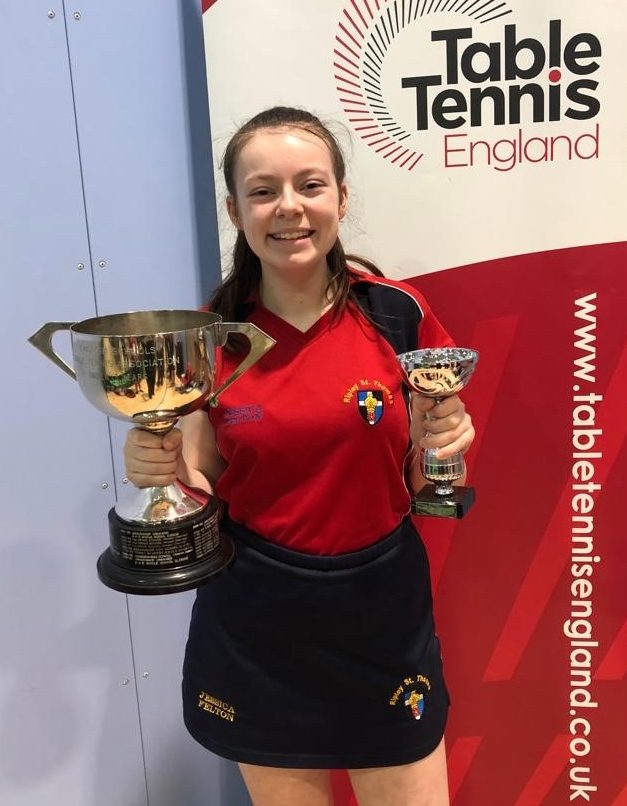 What have you qualified for in the past?
I have qualified for 4 national finals, 2 school single national finals, we won the National Team Championships and I am currently ranked (at 7 Feb) U16s 18th in the country, U19s 49th, U17s 29th and I am 2nd in County U19s. I find out next month if I have qualified for U17s hopefully. You can check out rankings on the Table Tennis England website which changes regularly:
https://tte-rankings.sport80.com/index.html#/overview
How do you see things moving forward for you in the world of competitive Table Tennis and do you have any ideas about when you leave school?
I would like to do History RE and Art (with a focus on Photography) for A level, just mulling things over for later plans, possibly an Arts degree.
Regarding Table Tennis, I am currently doing Junior British League (JBL) Women's U19 so I will continue with this next year. With GCSE exams starting soon I am slowing down for now so may drop in the rankings but next year will be doing summer and winter league, JBL again, and hopefully qualify again for U17s nationals and then just more competition, upping it a little bit more.
I would like to go out to China to get the most out of their coaching and they know the game so well it could really bring my game on too.
We are really proud of Jess' sporting achievements and wish her much luck for the future – in GCSEs and her Table Tennis sporting career too!
#aspire24/7