Cadets enjoy First Aid Training for badges
At the end of June, 24 of our Combined Cadet Force came together over a full weekend to undertake essential first aid training. This has enabled them to complete their cadet badge and provides them with their 6 hour, 1 day Essential First Aid at Work certificate too.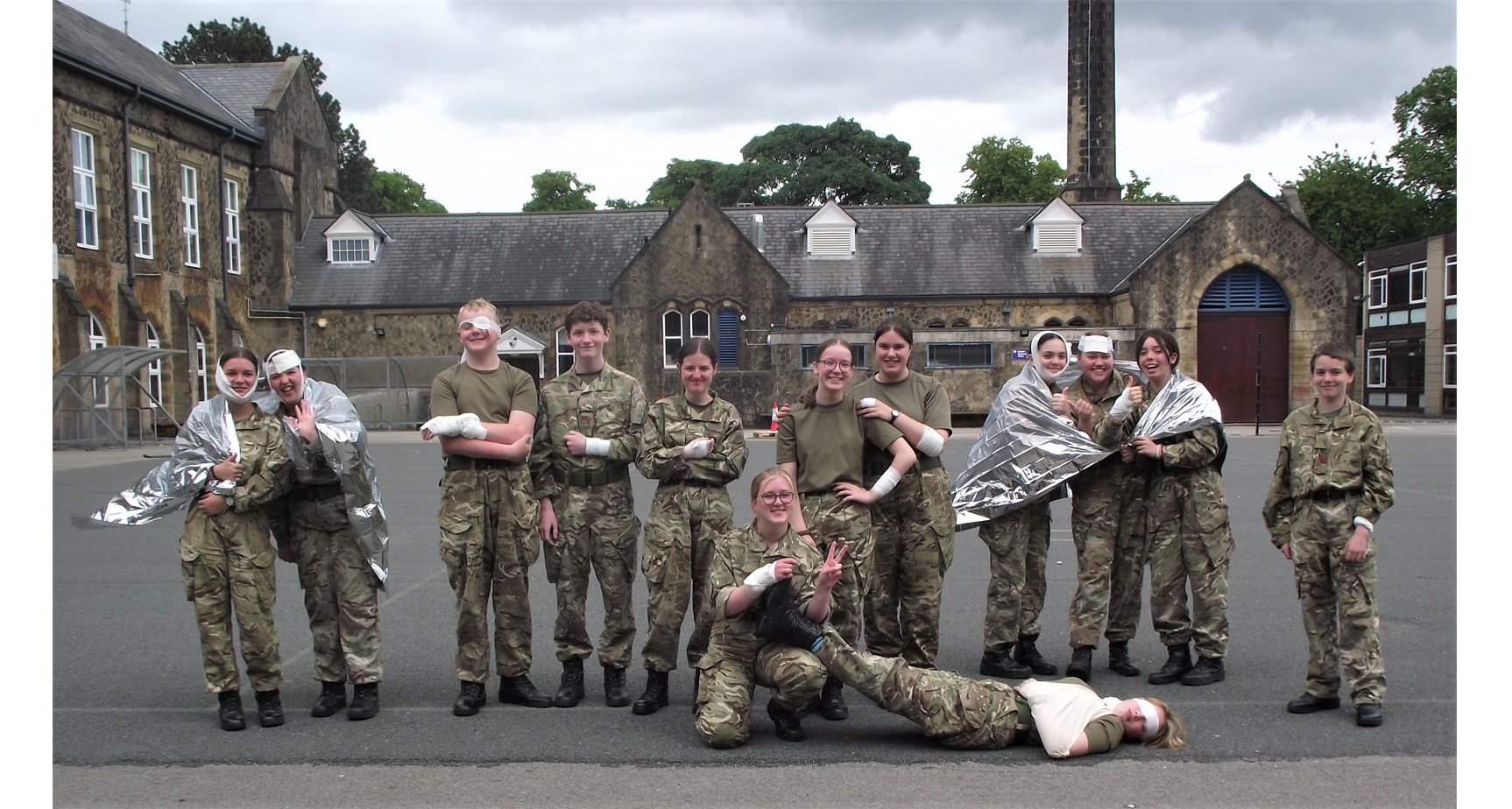 The group of cadets voluntarily opted in to the training which is held twice a year and will be offered to the next intake around the end of September 2022.
We are very proud of our Cadets, who really enjoyed the 2 day training as you can see by the photographs!