Bountiful Harvest Festival for the Olive Branch
On the evening of Tuesday 5th October, we were thrilled to welcome visitors back to the Chapel at Ripley St Thomas for our Harvest Festival Eucharist.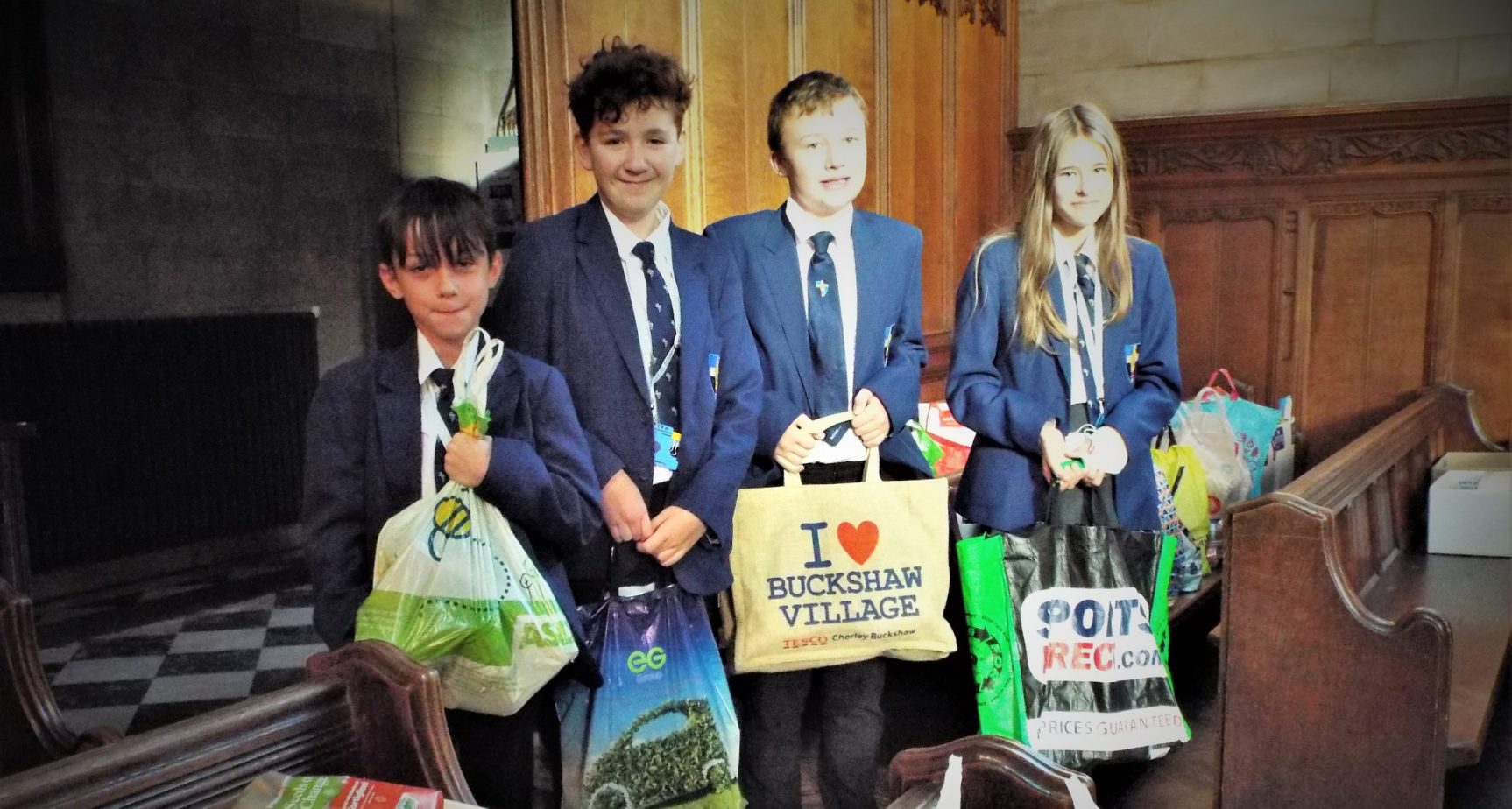 This gave our school the opportunity to demonstrate our Christian principles of love and service by collecting whole school donations for The Olive Branch food bank. We were overwhelmed by the efforts made by the Ripley family. The Bishop of Burnley, Philip North, was warmly welcomed, leading the service, whilst Leslie from The Olive Branch shared how our harvest offerings would be put to such good use.
Michael, the School Chaplain said, "It was great to celebrate Harvest with a service in the Chapel, led by Bishop Philip and including plenty of pupil participation through prayers and readings. Pupils also helped to gather, arrange and sort a large quantity of donations from across the school going to The Olive Branch, our local foodbank.  Linked to recent school worship themes of 'being thankful', 'making a difference' and 'generosity', this gave us an opportunity to give and serve in a practical way, sharing God's love in action across our city.  I hope that such initiatives will continue to grow our hearts at Ripley for looking out for others, both in and out of school."