A Special Christmas Message from Chaplain Michael
On Tuesday evening it was wonderful to be able to have our Ripley Carol Service in the school chapel. Since starting in post in 2020, many times I have heard it said to me that "Christmas does not properly begin until the Ripley Carol Service", so it was a particular delight to be able to see and be a part of this for my first time - and it did not disappoint!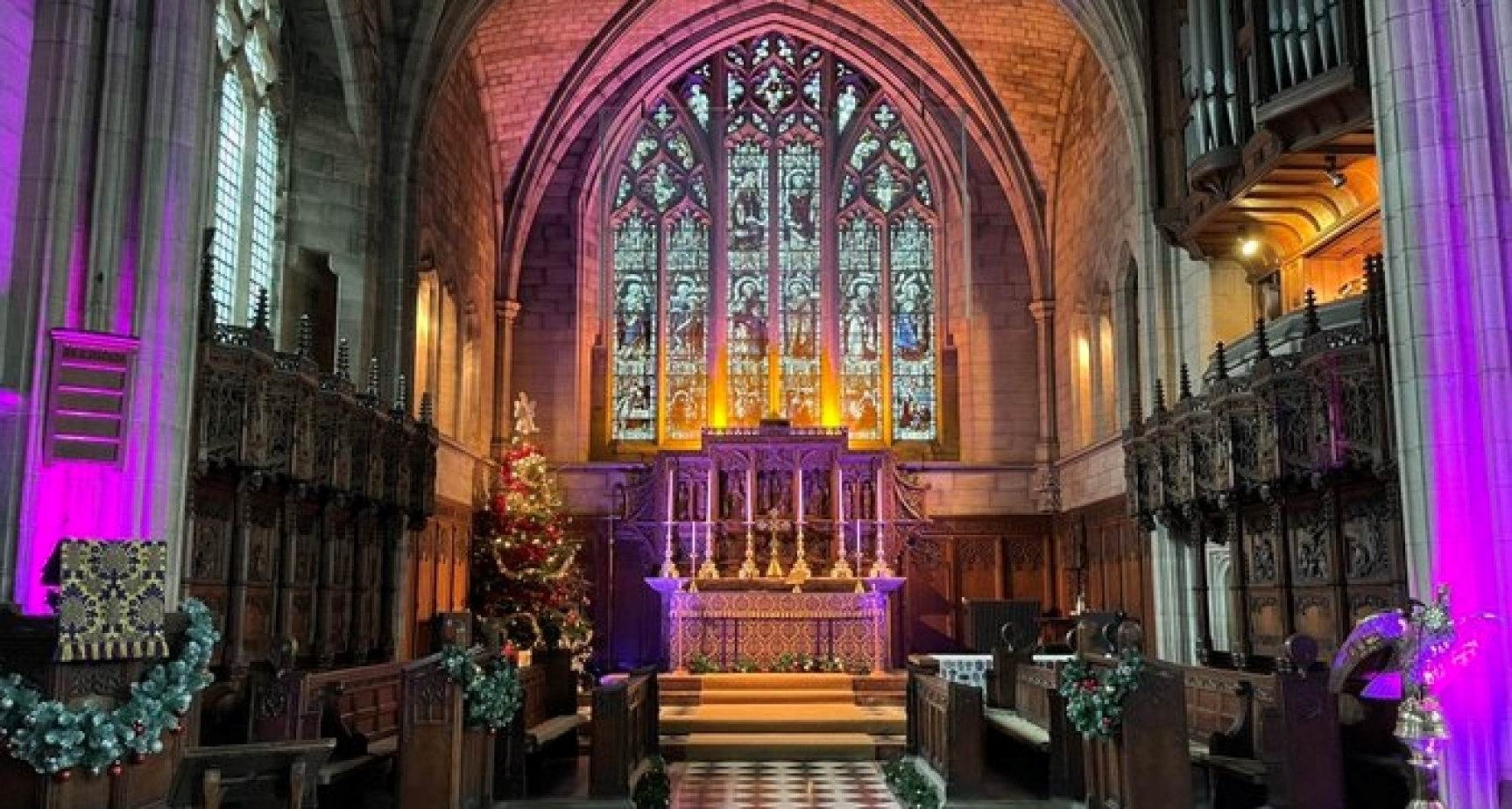 Bishop Jill Duff, the Bishop of Lancaster, kindly came to read and speak at the service. She spoke powerfully of peace, something that we are all looking for and craving in all areas of life. Jesus, whose birth we celebrate at Christmas, is referred to as the Prince of Peace (Isaiah 9:6), who can take away our fears and worries, replacing them with peace through the power of God's Holy Spirit. It was special to be able to reflect on this message amidst the flow of the lessons and Carols.
Special thanks to:
the Ripley Chapel Choir (led by Mr Gillthorpe from the Music department and accompanied by Ripley Alumnus, Alex Peters) who were magnificent;
the Friends of Ripley for leading the beautiful decoration of the Chapel and for providing refreshments;
all the pupils and staff involved in the service with Bible readings and prayers;
Bishop Jill Duff for coming and investing time in our school.
Worship at Ripley exists out of our school's Christian values, and seeing Christ at centre stage this Christmas enables us to know God's love, hope, joy and peace. If you would like to view the Church of England's video "At the heart of Christmas", click on the link below:
https://www.youtube.com/watch?v=zp32dNwKBvE&t=1s
God bless you and your families and loved ones this Christmas,
Michael, School Chaplain