TableTop Club aficionado Will is a game-changer
Year 11 Will Haydock is President of the TableTop Club. He spoke with us as part of the #aspire24/7 campaign recently about his club which is open to all year groups and runs on a Friday after school. Our #aspire24/7 campaign aims to promote and celebrate the aspirations and activities of pupils outside of school.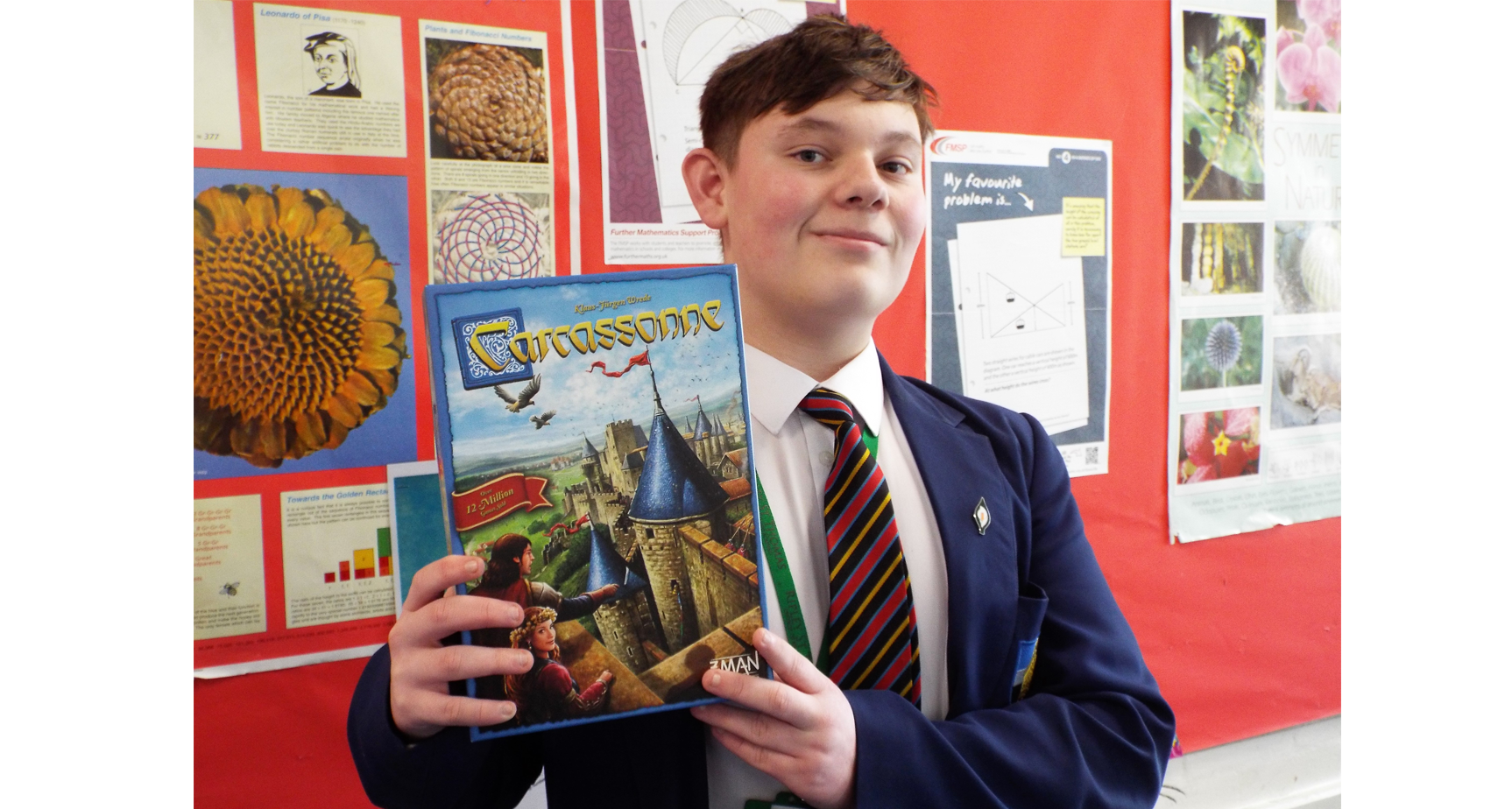 Can you tell me all about the TableTop Club?
I originally started a mini club in Y10 and Mr Robinson helped me. At that time the club was just for me and my friends but this year Mr Robinson asked me what I wanted to do with it as most of my original friends in the group had moved into Sixth Form or changed to other clubs and I suggested we open it to everyone to experience the games.
There had been changes of staff to clubs so it took a while to set this up with Mr Quarry who is in charge of Co-curricular Clubs this year. I really wanted to open it up to other year groups, playing board games, card games and role-playing games. I thought it would be a brilliant club for meeting and making friends especially for Year 7. When I was in Year 7 I would have appreciated this kind of club as it would have helped me meet like-minded friends. I spoke to Mr Quarry and he explained we would need a teacher, equipment and a room and I said done, done, done! I already had everything arranged!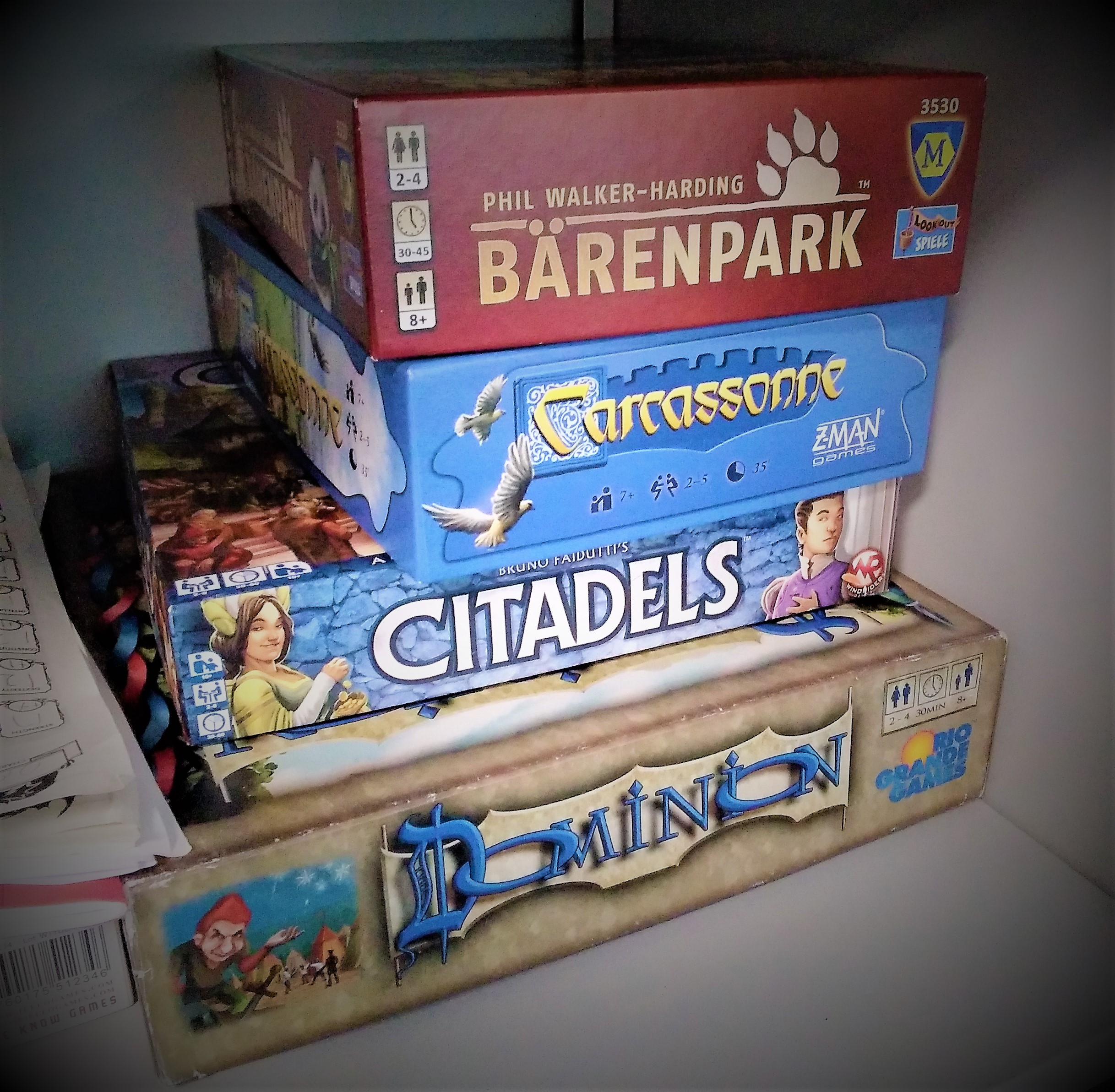 Where did all the equipment come from?
Most of it I have and Mr Robinson contributed too as he likes all that kind of stuff. We had always said that if anyone had a game they wanted to bring they could, as long as they knew that they were responsible for their own property.
How do you feel this has helped your leadership, organisation and communication skills?
Massively – I had to decide how it would work. I think Mr Quarry loved it as it was a proper professional club. We both worked together to design the club information and Mr Quarry put this on firefly for all to see. We had a massive waiting list of about 40/50. I then had to speak to them all to see if they were right for the club. It was a huge task arranging to meet them and speak to everyone. When we got the club started it took a lot of time to get used to the club. Some people started thinking it was somewhere they could mess around but I made sure that we had serious members and wouldn't put up with any nonsense. We sat down and made sure everyone was serious about this and knew what it involved. We still have a big waiting list.
The club has a lot of Year 7, 8, 9 and less 10 and 11. We thought they would stick with their own year groups but we were surprised as they all mingled and made their own little groups according to games, not year groups. The way we established it was we arrive then decided which games we would play. Then we changed it so everyone picked their own game and started to play.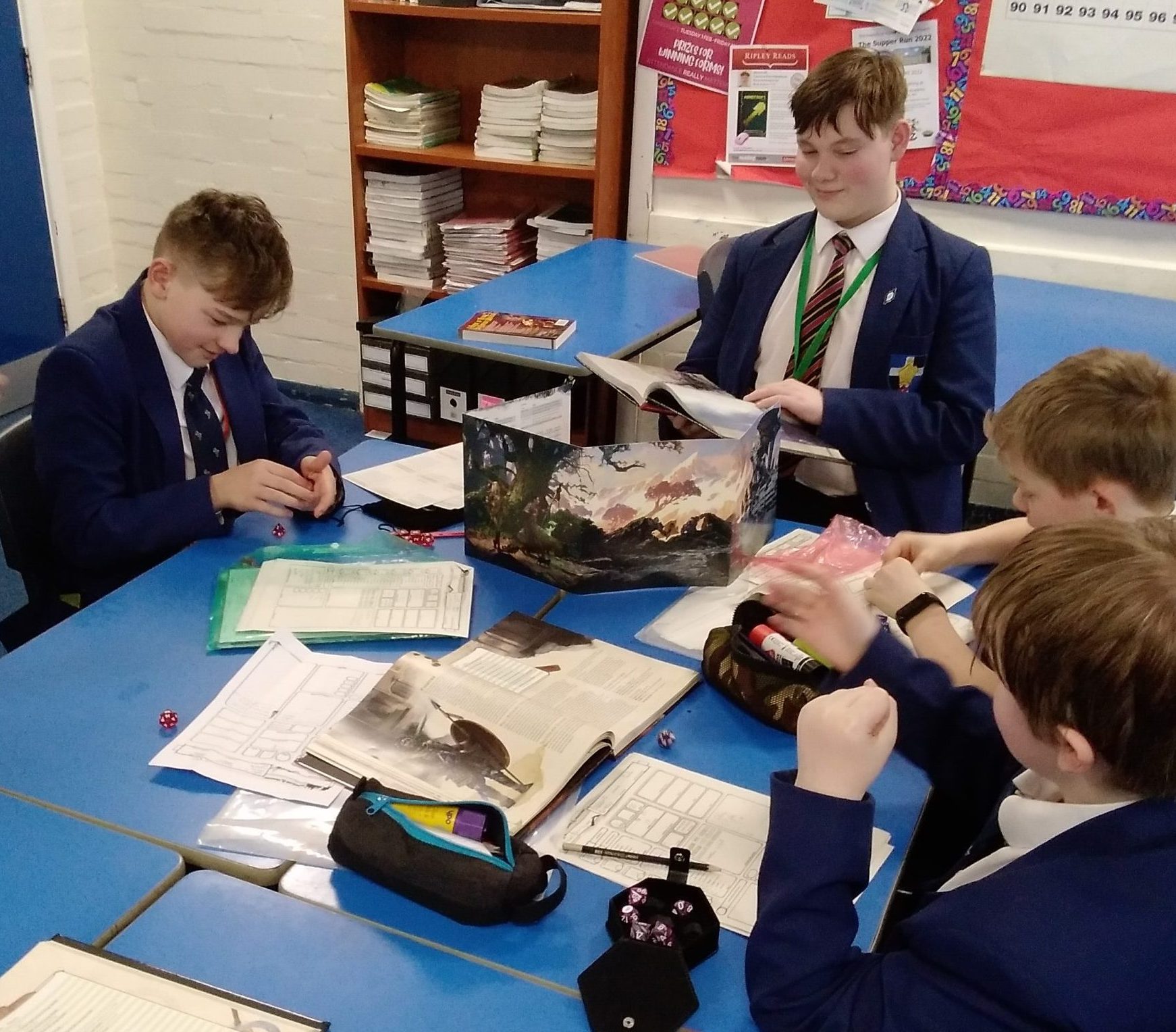 Do club members tend to want to play the same games each week?
Yes, usually, mainly board games such as Pandemic and King of Tokyo which is Godzilla creatures taking over Tokyo! People can bring their own game and if anyone wanted to play that hadn't played it before they would teach each other, helps with their communication skills too. Its also introduced me to lots of new games.
Are all the games stored here?
Yes – Mr Robinson is brilliant and created some cupboard space for most things, I made sure he had carrot cake for that! We still have a long waiting list and have to be strict about how many people can come in. Mr Robinson does the register and keeps a check on that side of things in a risk assessment type of way.
It's a great place with a good atmosphere. We both set up the games at the start of the club and clear up at the end, thanks to Mr Robinson!
Are you currently doing GCSEs that are related to business or enterprise?
I am doing History, Art and Music. I didn't do Business or IT as I already felt like I had a grasp of this so I wanted to widen my knowledge in other subjects. I am wanting to stay on into Ripley Sixth Form, hopefully get A level History and go to university to do something like politics or become a solicitor or something analytical.
Are you still planning to run the club when you are in Y12?
Yes I will, and I will set up some Vice Presidents so I have time for studies as well as the club.
The club is now sorted so everything is in place and we can carry on being open to all years. Mr Robinson has been great, he didn't want to be in charge, he tells me he is there as the supervising adult. He now makes sure everyone comes to me with any queries so I definitely feel in charge!
Mr Quarry has been overwhelmed with Will's enthusiasm and professional approach to running the club:
"I really didn't need to do anything in my role in setting this club up as Will had all bases covered from day 1. He thought of everything! I have been really impressed with the way Will has managed all the groups, maintained interest and inspired younger pupils in his own passion.  All credit to Will as this is a self-initiated activity that Will has created from his interests outside of school."
We would like to say that whilst the images show only boys, the club is obviously open to everyone – the girls are a little camera shy!