Happy faces on GCSE Results Day
At Ripley St Thomas Church of England Academy we are incredibly proud of this cohort of Year 11 pupils who have achieved very well at GCSE this year, especially in the context of the challenges this cohort has faced.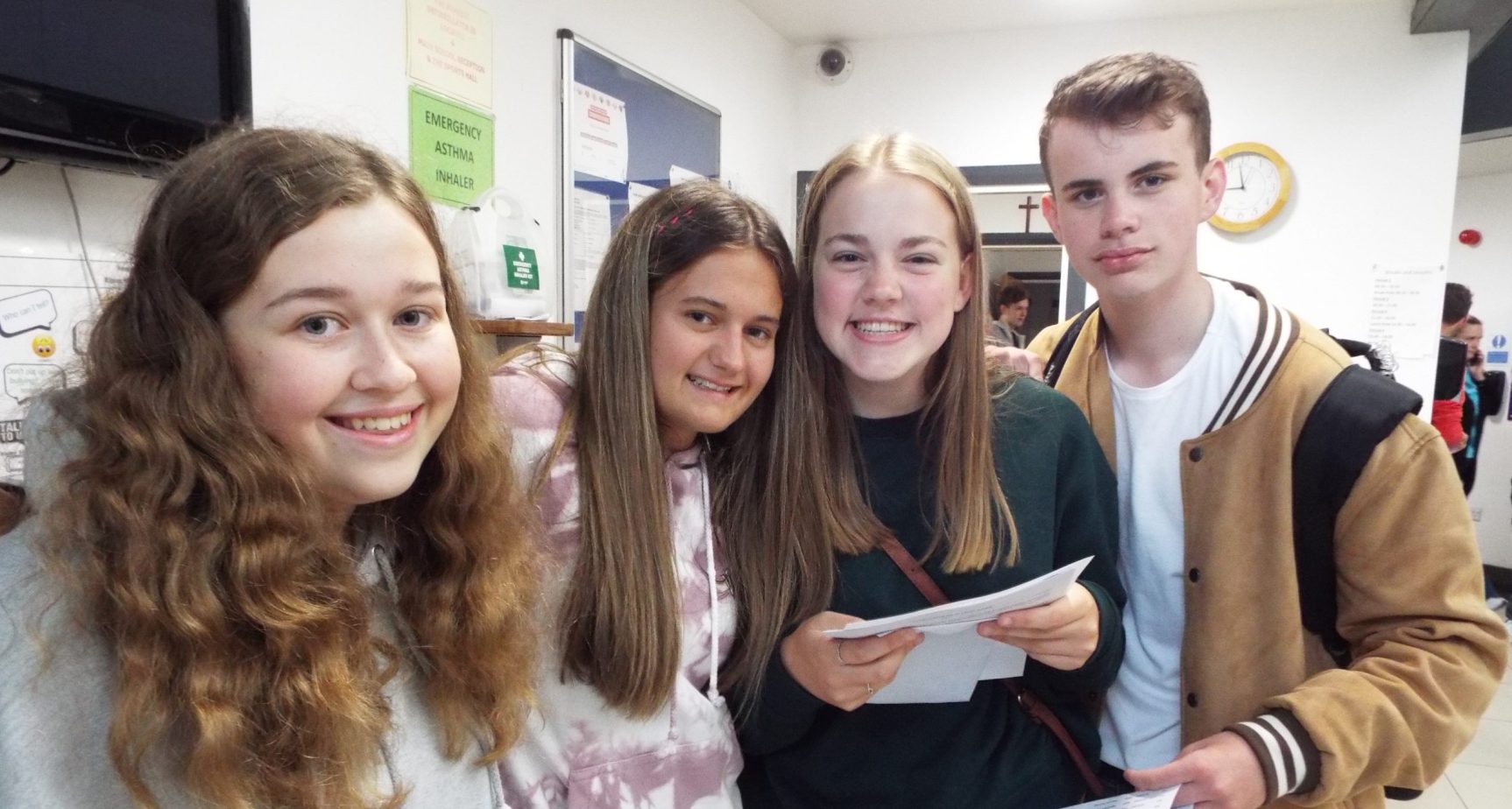 Over 250 students received their GCSE results this morning, with over 20 per cent achieving top marks of Grade 7 or above, an increase from previous years, and over 80% achieving a pass equivalent of Grade 4 or above.
For some students, they were able to achieve a raft of excellent results. Anna Thwaytes secured top success, receiving Grade 9 results in all nine subjects she took, while her fellow students Nell Williams achieved eight Grade 9 results and one Grade 7. Zofia Kowalska, Giselle Tang, Boaz Hughes, Daniel McKimmie, Isabel Stanton and Joshua Ellis also received six Grade 9s amongst their results.
"They approached their exams with great determination after a disrupted couple of years and their hard work has paid off. Many have faced personal challenges and we are particularly proud of how well they have done and the resilience they have shown. I would also like to thank our staff at Ripley and our parents for guiding and supporting our young people so well. We send our congratulations to all our Year 11s and we wish them every success in their next steps."
Mrs Walmsley, Principal.
Featured photo shows from L-R: Holly Loynd, Naomi Mather, Beth Hewitt and Guy Wilkinson over the moon after opening their results envelopes. The girls will be staying in Ripley Sixth Form while Guy is going to Kendal College to study Film.
Below: Will Haydock pleased as punch with his results for Sixth Form.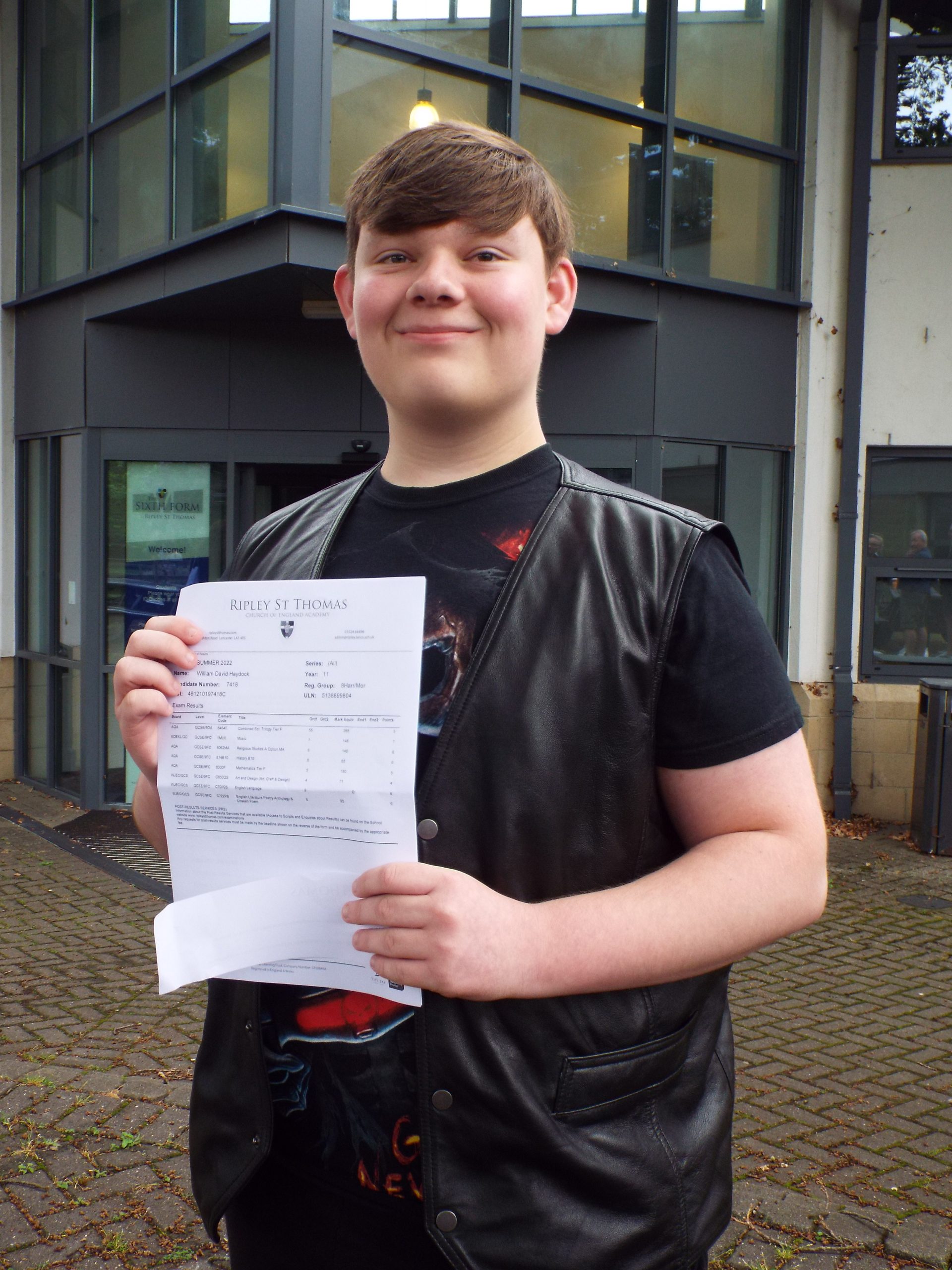 Below:  L-R Clay, Jack, Nell and Zofia ready for their next step in education.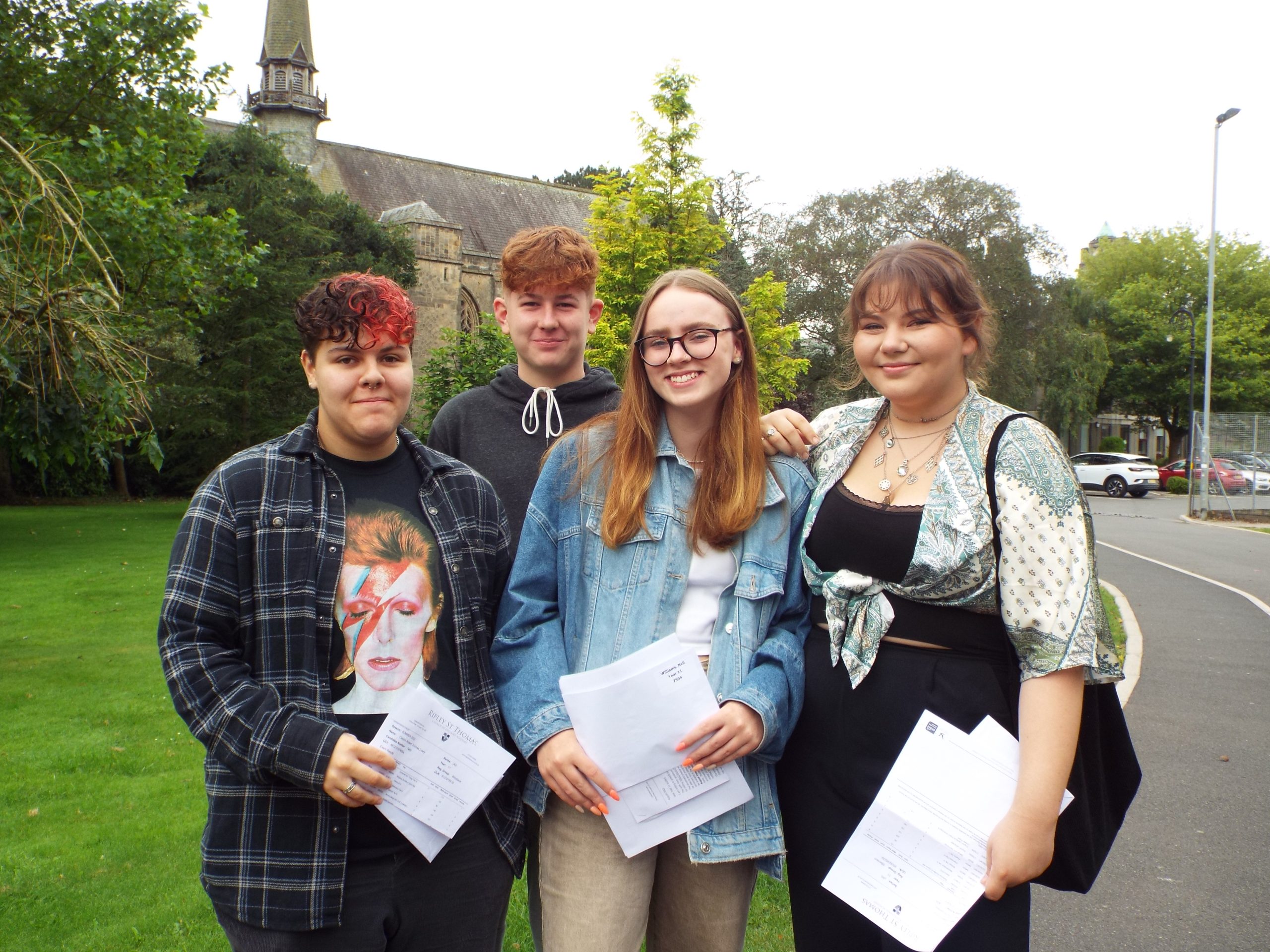 Below: Dylan Priestley Payne was one of the first to collect his results and couldn't be more pleased.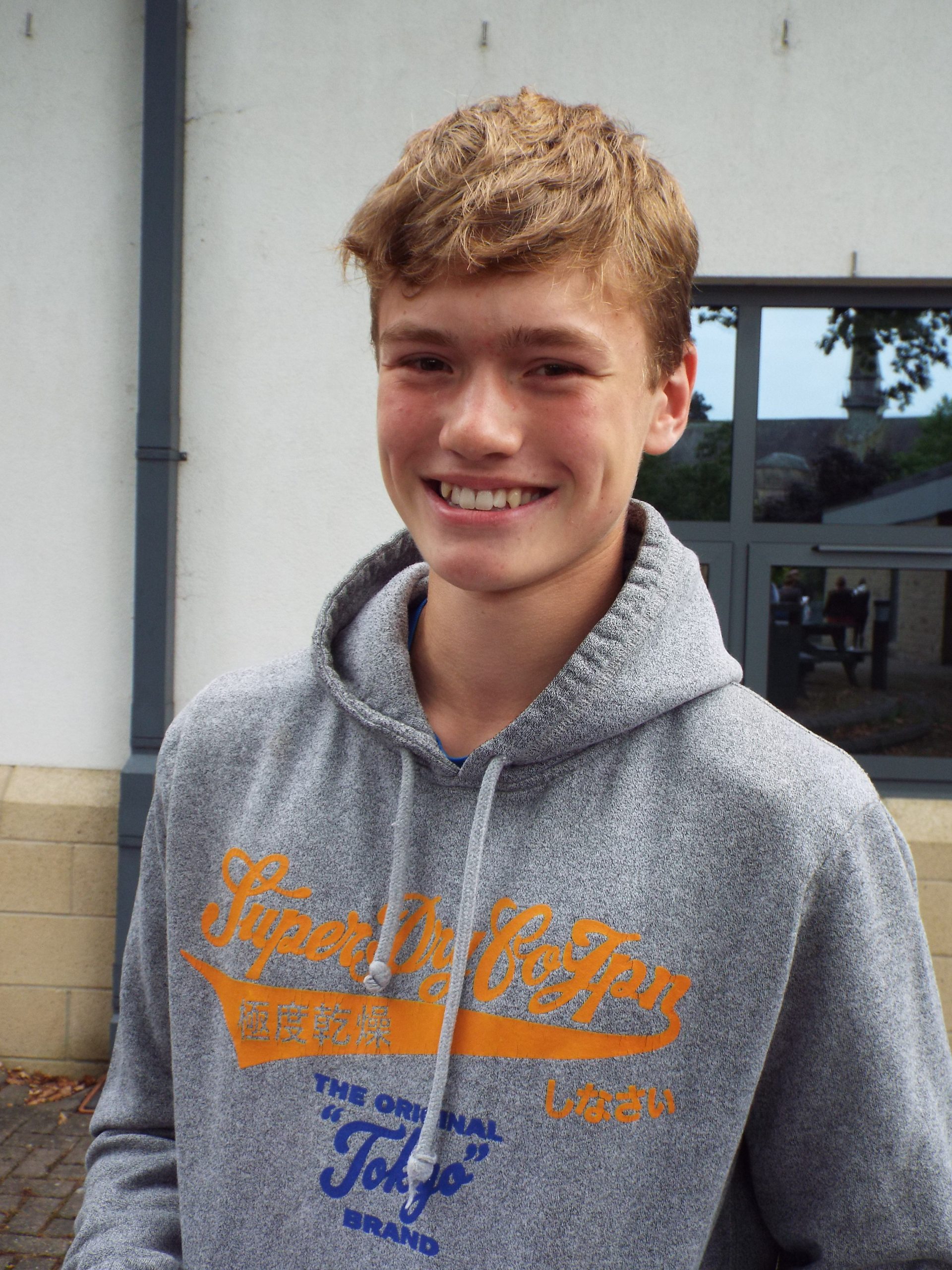 Below: Evelyn Massingham and Debra Smith happy to receive their grades securing Ripley Sixth Form entry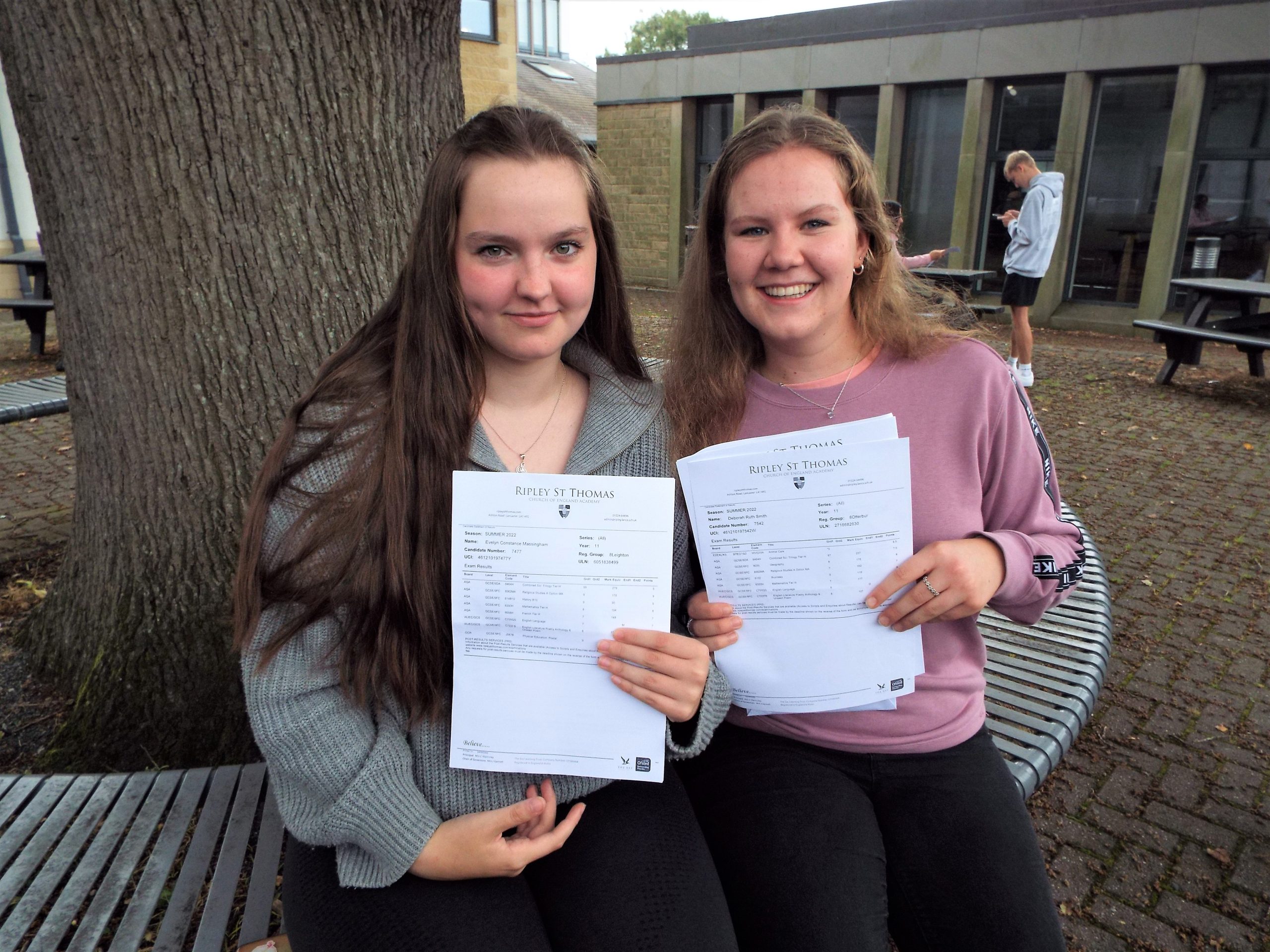 Below: Happy girls Jasmine, Emily, Lucy, Esther and Evie all achieving what they needed and more to study in Ripley Sixth Form, Boys Grammar and Blackpool Sixth Form College.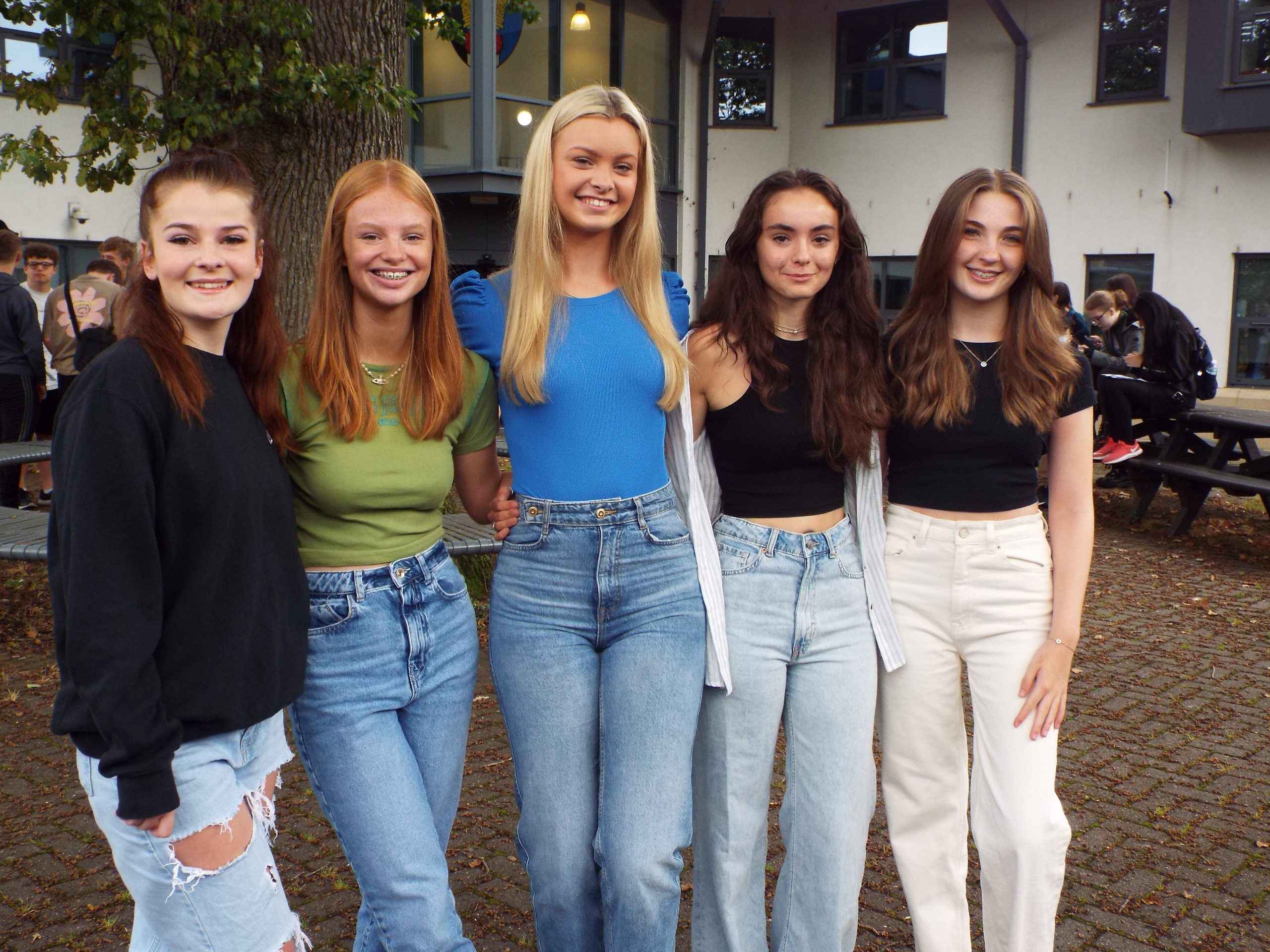 Below: Lauren Hamilton delighted with her grades for Ripley Sixth Form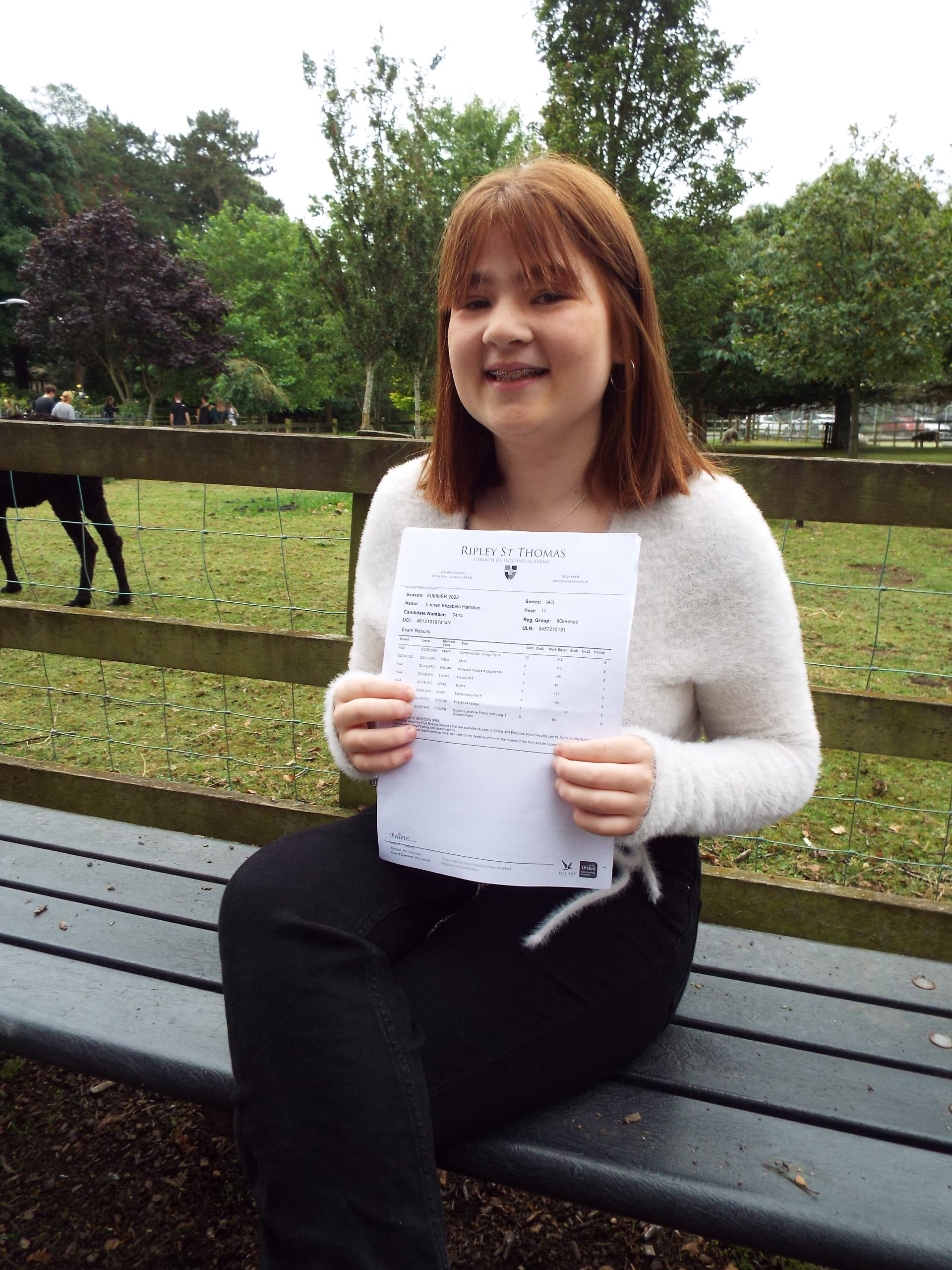 Below: High achievers Lizzy and Georgia relieved that the wait is finally over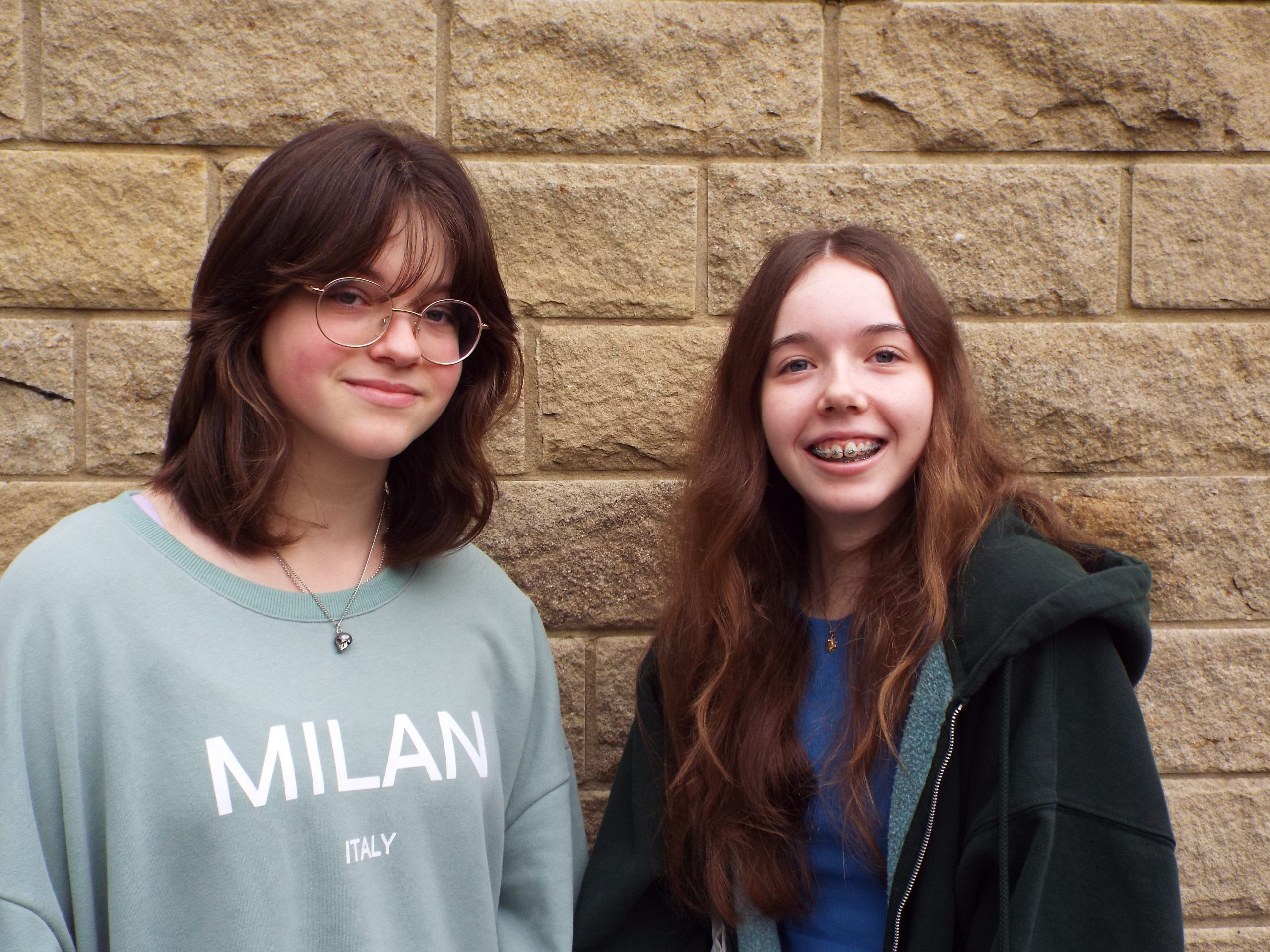 Below: Beaming smiles from Maisie and Isabel who are super delighted with their grades and looking forward to starting their A level studies in Ripley Sixth Form.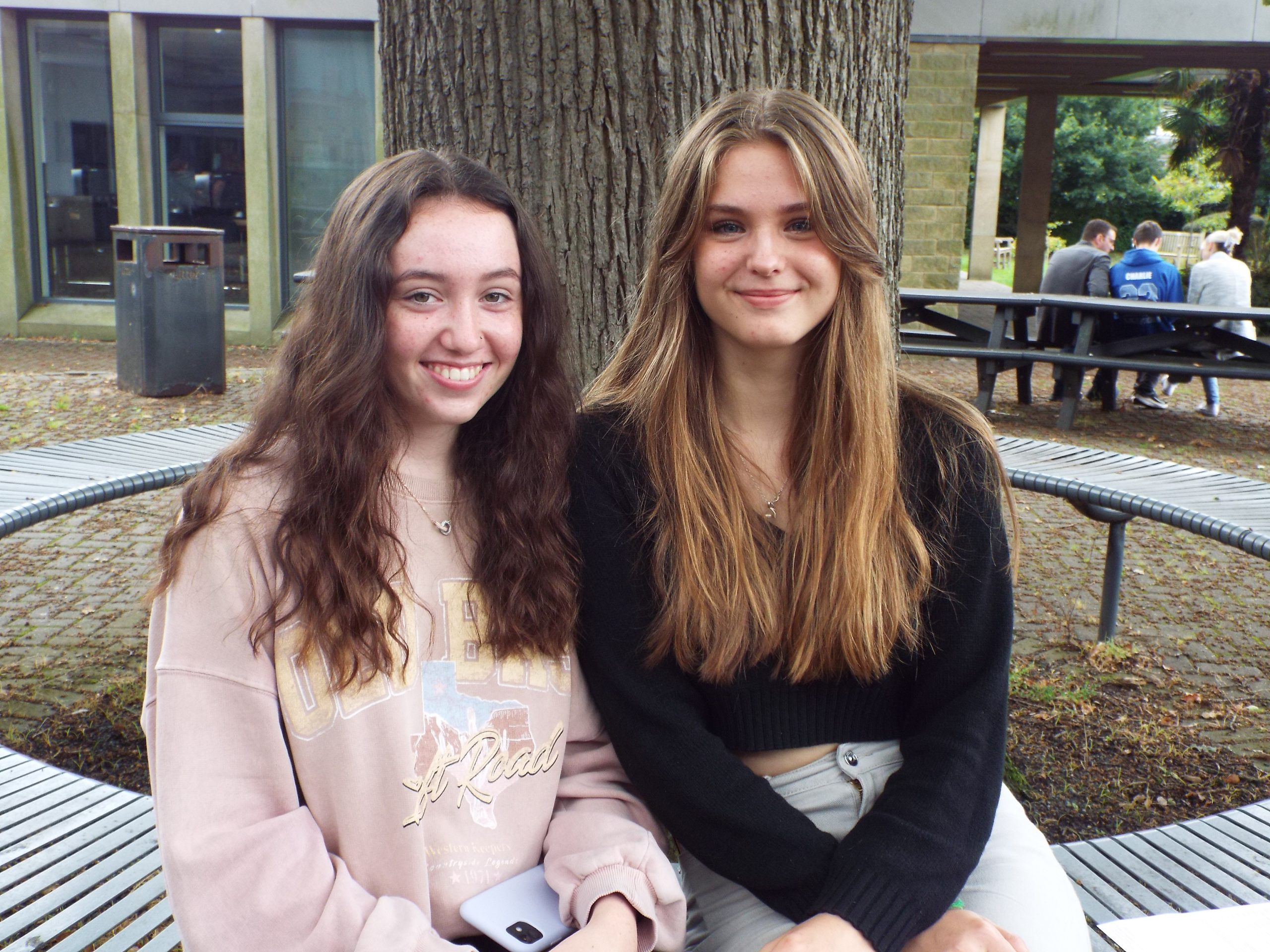 Below: L-R:  Oliver Titley, Ben Turner, Charles Foy, Lewis Hall and Harris King all celebrating their results and move up to Ripley Sixth Form.