Year 7 experience Global Link Refugee journeys
Since September, Year 7 pupils at Ripley St Thomas CE Academy have been studying a unit in English based around journeys focusing on refugees. By studying the novel 'In the sea there are Crocodiles' which details the journey of an Afghan refugee through to Italy, they are introduced to a personal journey and media representations of refugees and asylum seekers. On Wednesday 23 November, two guest speakers from the charity Global Link visited Year 7. Global Link works with hundreds of asylum seekers, most of whom have made perilous journeys.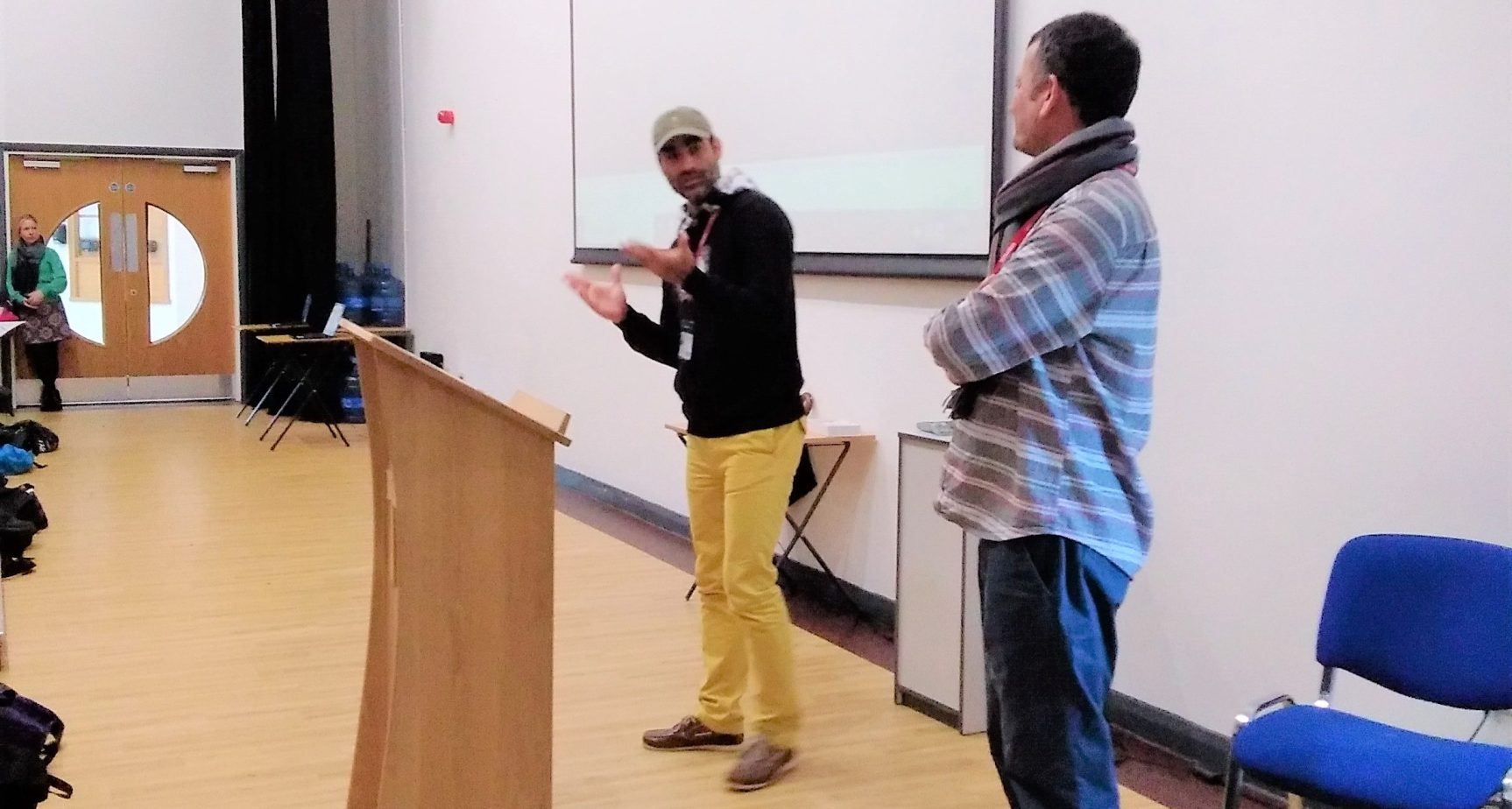 Ali Asghar Ojagh, a young Iranian asylum seeker who spent three years travelling to the UK from Iran, was joined by caseworker Ziaur Rahman Khan, who shared his experiences of living in Afghanistan. Ali is currently waiting to hear from the Home Office if he can stay in the UK. His dream is to be a premiership football coach.
"As you grow bigger, your dreams become smaller- keep hold of your dreams as you can be anything you want to be in life".  Ali Asghar Ojagh
Pupils listened and posed questions to our guests through an interpreter at the end of the session.
What was it like to have to leave your country?
It is really hard to leave everything you know behind, most of all my family.
How did you feel when you left?
I was sad to leave my home but limitations and danger meant I had to leave. I was worried for my daughters – girls are not allowed to attend school in Afghanistan and I worry for the future of my country and its children.
Does your family like living in England?
Yes, they love it and have made lots of friends. But we have no close relatives here and we miss them a lot.
7T3 held a feedback session with Mrs Inglis too –
What did you learn from the session today?
I learnt that we might think that we are hard done by sometimes but there are people that have gone through three times as much as we might be going through… Alexander E
What have you taken away from the session?
Ziaur said that when he left Afghanistan he left his whole life behind which was a very brave thing to do… Harry S
What did you like, or find interesting about the session?
I found it interesting that Ziaur could speak four languages and had lived in so many places. I also liked that his children could speak one more language than him! I like that Ali coaches and hosts refugee football matches. Even though we are from different places, we all have similar interests… Harvey A
I was amazed by the way Ziaur described things because he sounded like he didn't want any sympathy, but just to be able to live without lots of strict rules… Fraser Clarke
This session gave pupils a window into the lives of others in remotely different and difficult situations and enhanced their understanding of their studies even further and we would like to thank Ali, Ziaur and Global Link for their help, wishing them well.
For more information on Global Link please visit their website: