Ripley Climate Action Alliance create the Living Wall
Ripley Science living wall project has now been completed! Mrs Morgan and Mr Hayward have been out with the Sixth Form Environmental Enrichment group and the lower school Climate Action Alliance to plant out climbers for the living wall behind the English and Humanities blocks. #ripleyclimateactionalliance #environmentalenrichment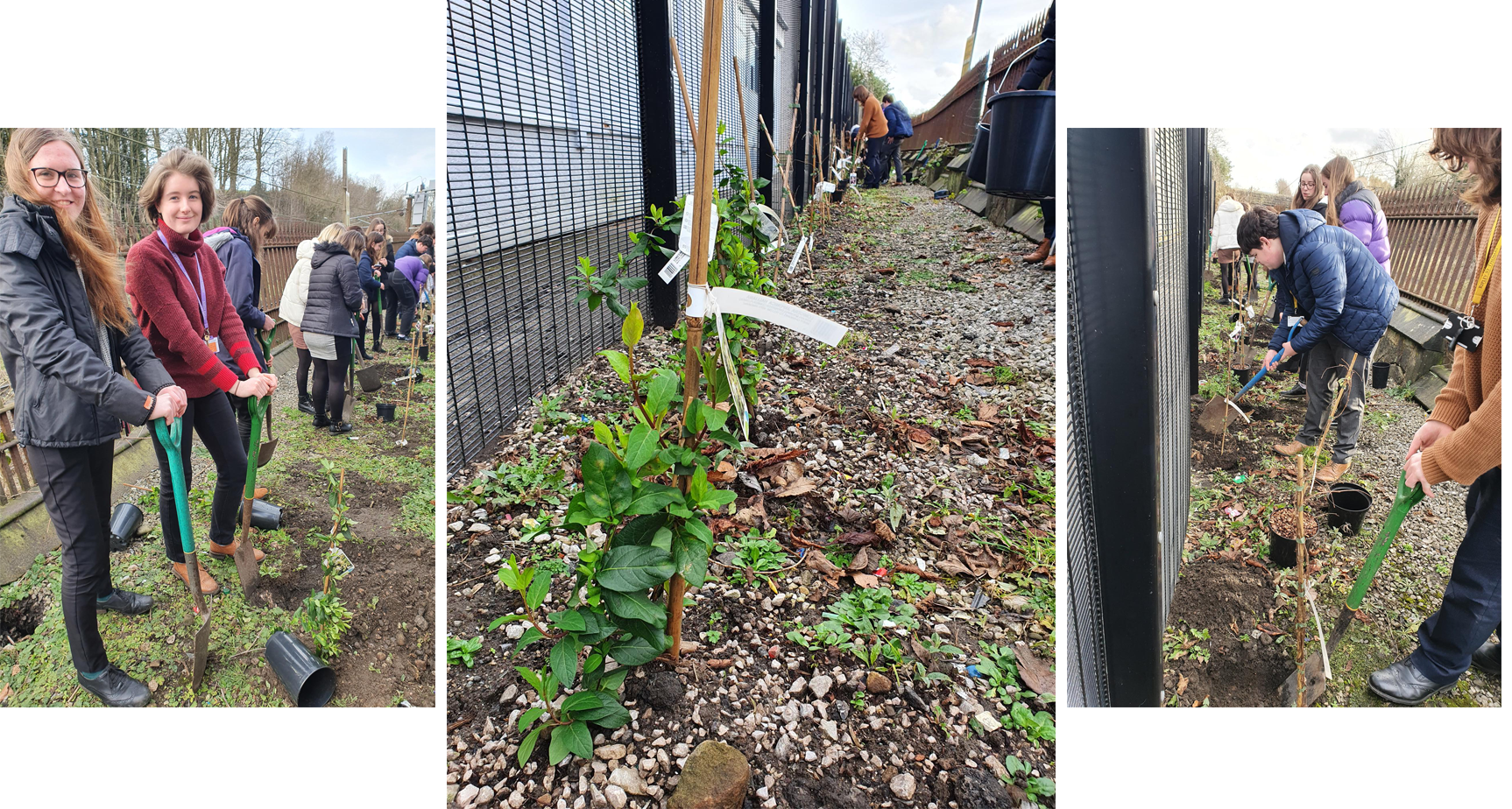 They have planted a selection of climbers (hops, virginia creeper, honeysuckle, clematis) along the entire length of the train fences in the hope that over the next 2 – 3 years it will grow upwards and create; a sound barrier, a carbon dioxide sink, a bee habitat and some biodiversity in an otherwise pretty barren area.
Fleabane has also been planted, which will hopefully spread outwards along the ground in order to prevent some of the litter collecting under the fence, as well as contribute to the finished habitat.
The students (as well as Mr Hayward and Mrs Morgan) have LOVED getting out on a Friday afternoon and doing some planting, it has been a really enjoyable project for all involved and we really really hope that in the years to come it makes a difference to that area of the school, the wildlife and the school community of the future.